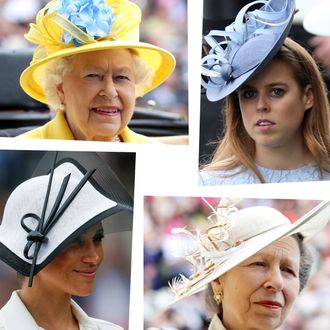 Clockwise from top left: Queen Elizabeth, Princess Beatrice, Princess Anne, Meghan Markle.
Photo: Getty Images
Tuesday is a very important day. Not only is does it mark the one-month wedding anniversary of Meghan Markle and Prince Harry, but it's also the day when British royals attend the Royal Ascot horse race.
Now, do I care about horse races? No. Do I think human-led races are good activities for horses? Definitely not. Would I ever watch a horse race of my own volition? Can't say I would. So then, why do I care so much about this event? Because of all the bizarrely British hats that pop up at the Ascot, of course!
This year's Royal Ascot — the annual horse race that always has at least one day dedicated to fancy people wearing extravagant hats — did not disappoint. The event was full of huge chapeaus, horse-related headgear, and hugely frightening fascinators that will surely give me nightmares for weeks.
Here, some of the best (and in many ways, also the worst) hats from this year's Royal Ascot.
First, this one on an unidentified woman. It's fancy and probably expensive, but doesn't it also look spooky? I'm afraid!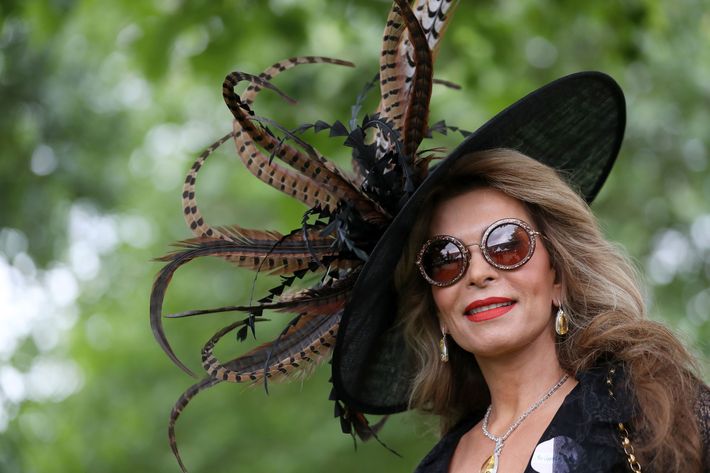 This hat, also on an unidentified woman, makes me want a fruit plate, even though it is a hat with flowers and not fruit.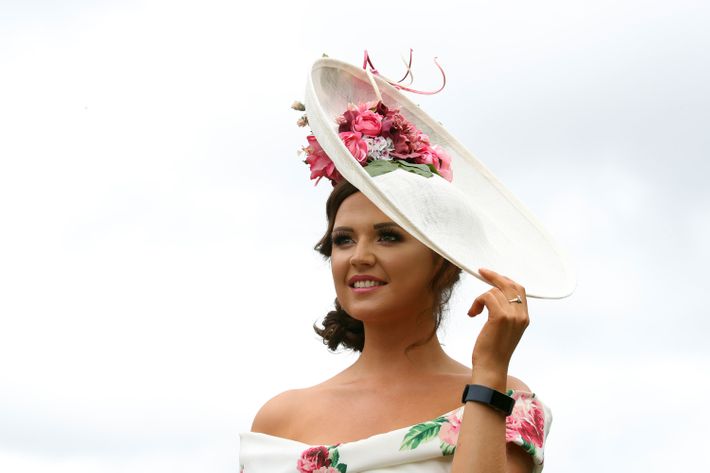 Ah yes, this hat below, I believe, is now the Encyclopedia Britannica definition of "art".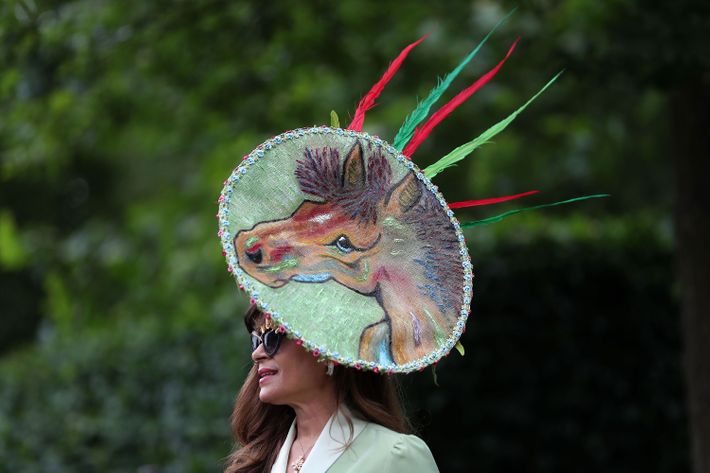 What a giant flower!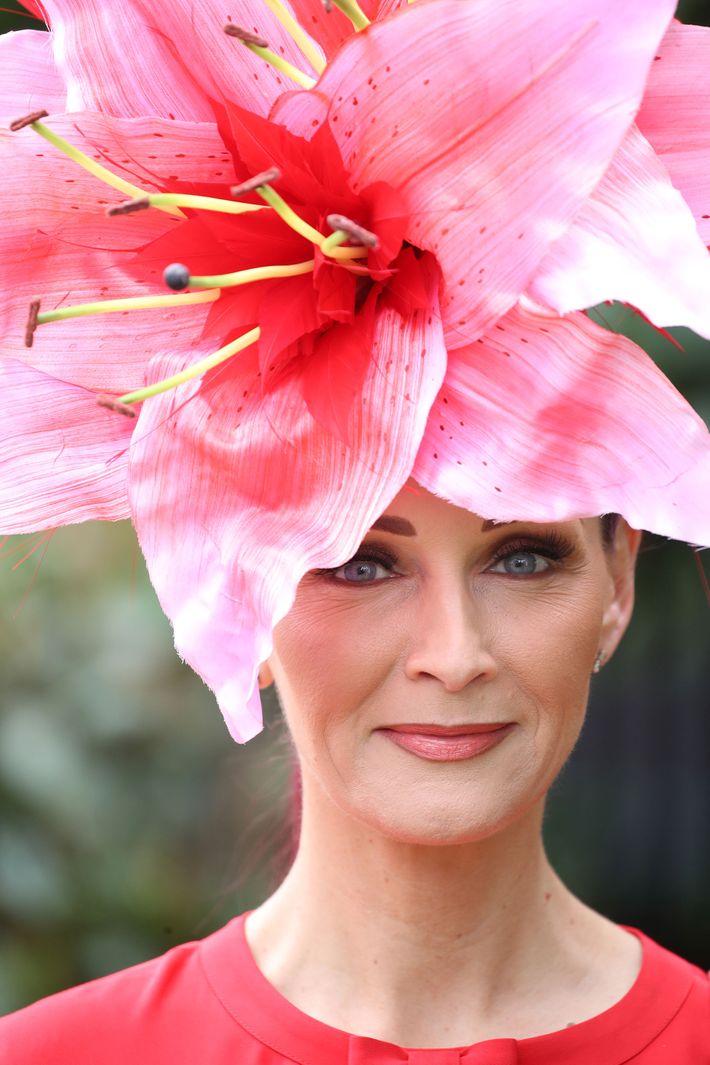 This hat is also floral.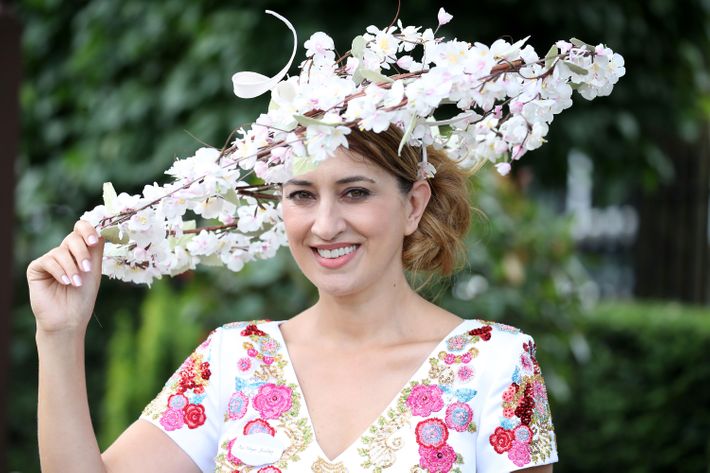 And behold, several brightly colored hats below!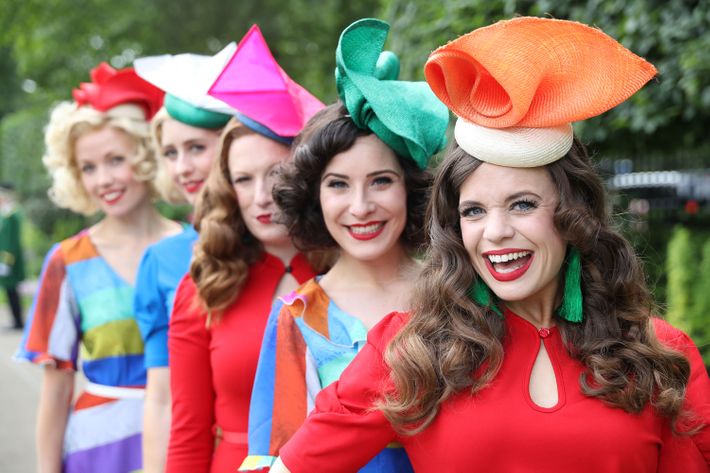 Okay, can you identify the woman below? Yes, it's none other than horse fan Queen Elizabeth II! I think her hat looks lovely. It's so bright and yellow in a wonderfully ridiculous springtime way.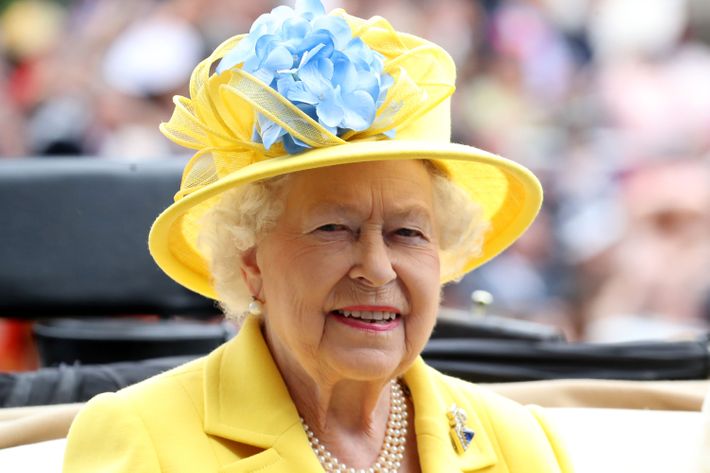 Look at these giant roses atop this woman's head!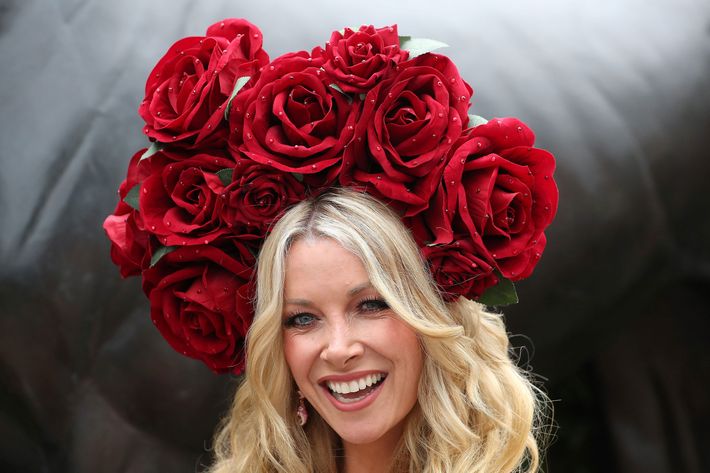 The colors of this hat below are pretty but why are so many butterflies clustered together? So, I'd say this hat is frightening as well, just because I don't understand the bug-related mystery.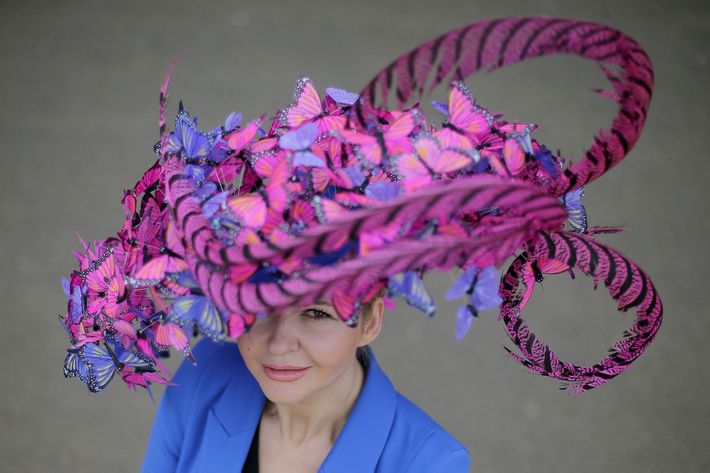 Below, a guy in a pink top hat! I love it!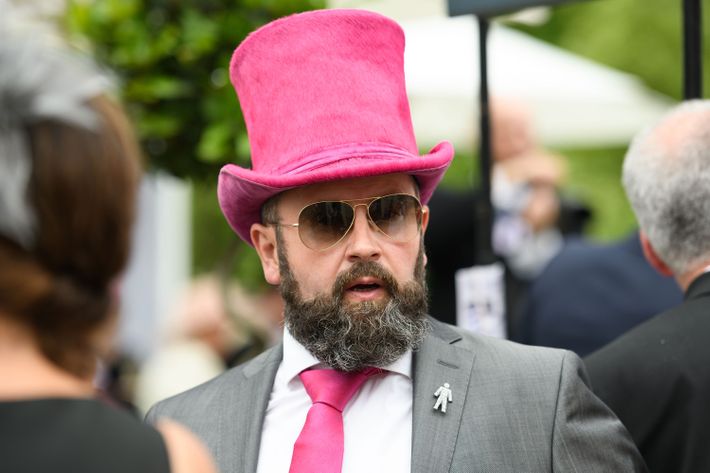 It looks like she is just balancing a bunch of random objects on her head.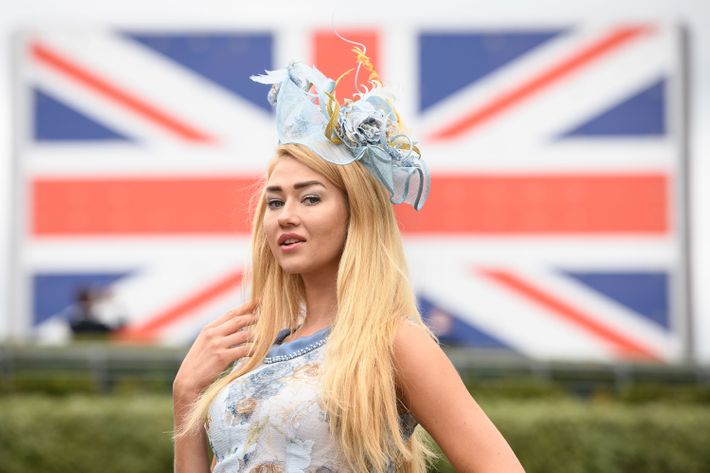 Lo, the most giant flower of all!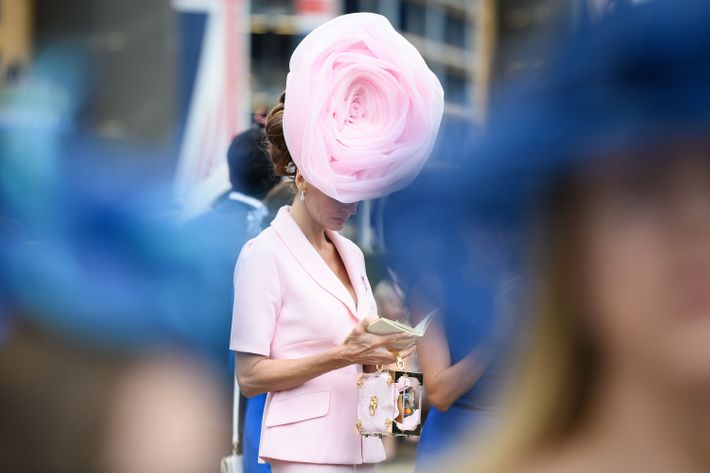 And let's wrap this up with the rest of the lady royals. Their hats aren't the most ridiculous many of them have worn — remember Princess Beatrice's hat at Prince William and Kate Middleton's royal wedding? It was so bananas that it became a Halloween costume that year! — but still, each of these hats are still delightfully bizarre and British.
Here's Princess Beatrice and her sister, Princess Eugenie.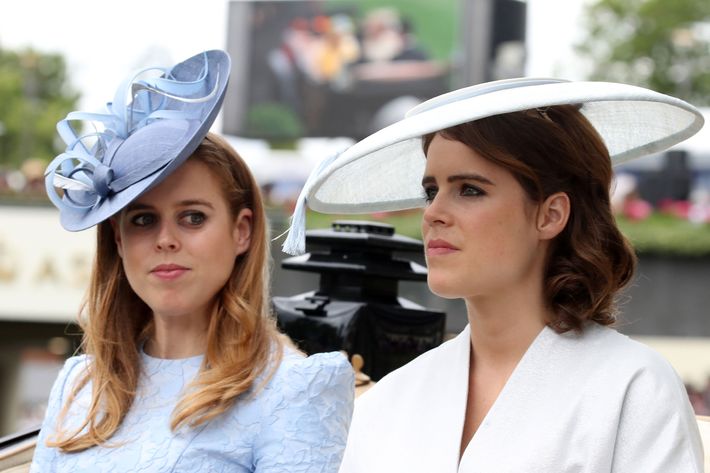 And then Princess Anne, who just welcomed a new grandchild that morning. Congrats to her and her hat!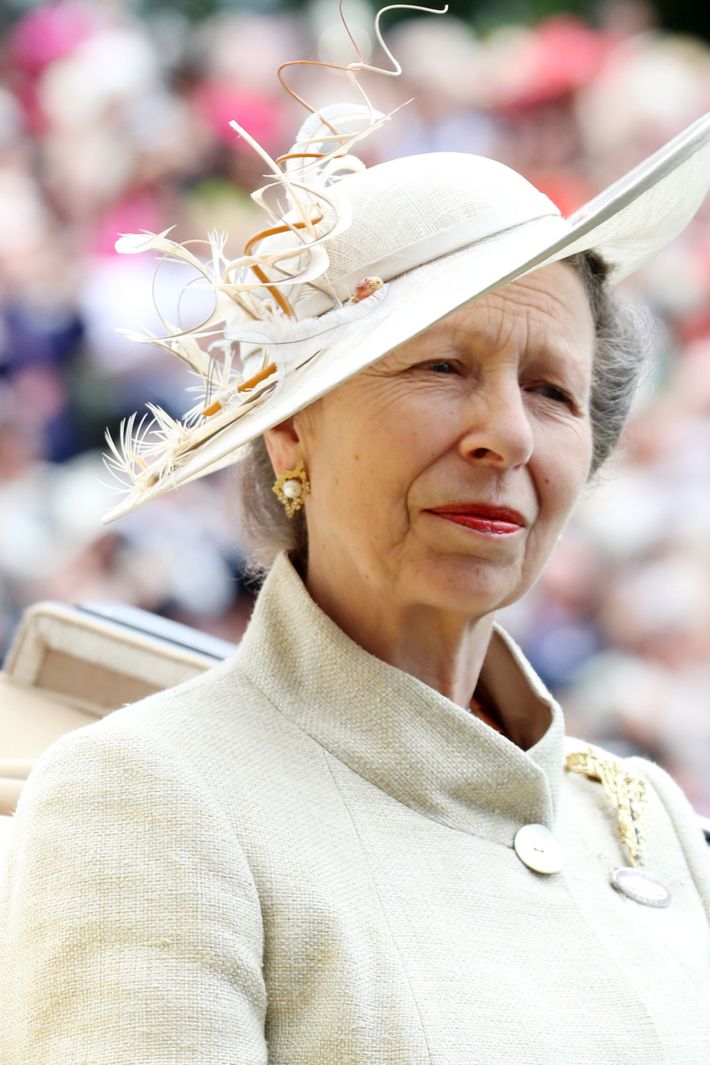 And lastly, our girl Meghan Markle, who looks great but is still wearing a giant hat.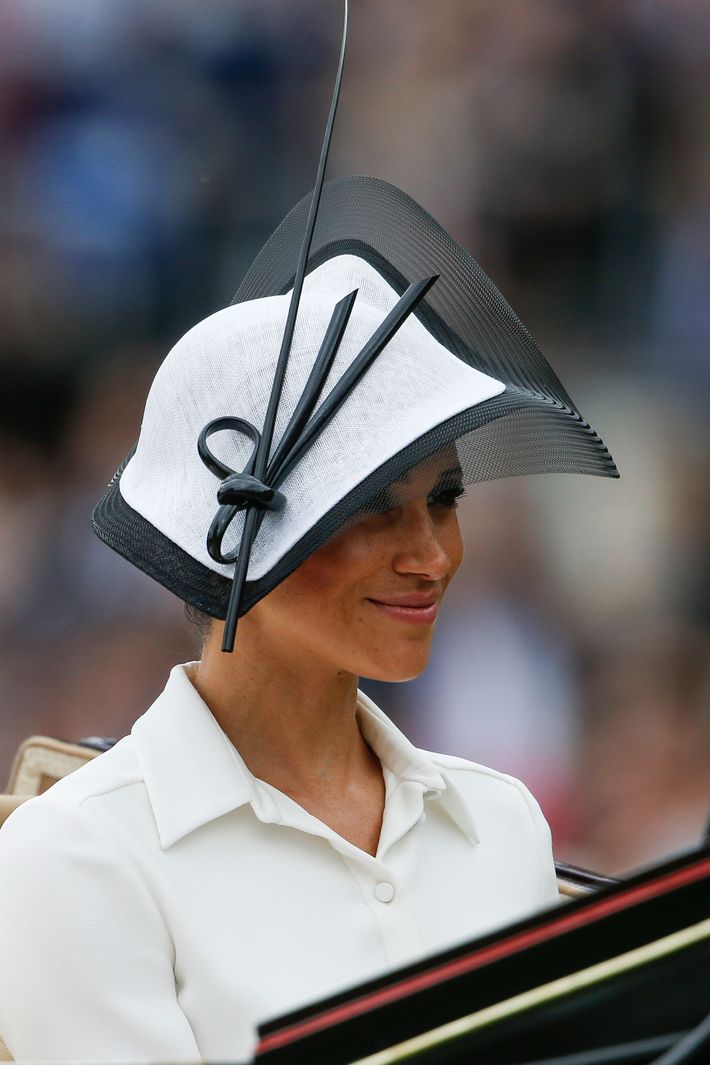 Thank you for being you, fancy British hats!