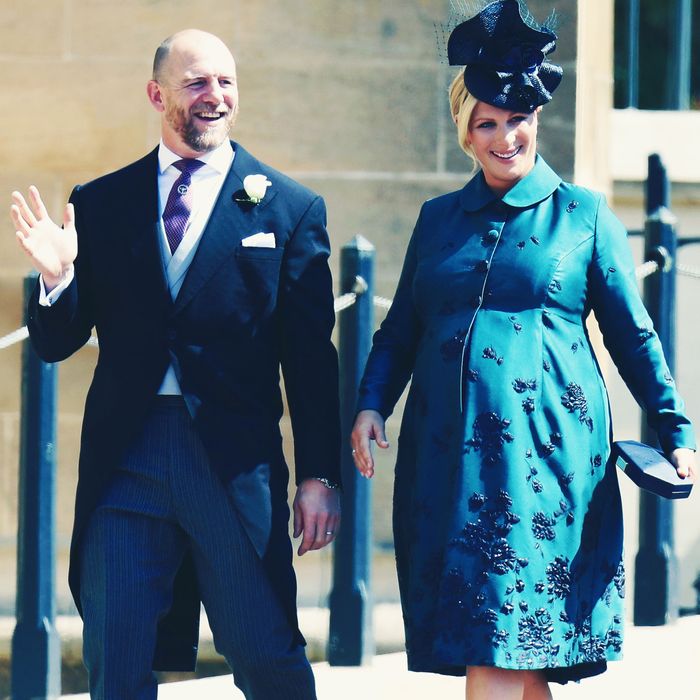 Mike and Zara Tindall.
Photo: Chris Jackson/Getty Images
There are a lot of awful things happening in the world right now, but at least one nice event has happened this week: On Monday, Zara Phillips — granddaughter of Queen Elizabeth II, daughter of Princess Anne, cousin of Prince William and Prince Harry — gave birth to her second child, a baby girl.
To refresh your memory, Zara is married to rugby player Mike Tindall. I like Mike because he tends to overshare with the press, like when he declared that he is a "big fan" of Suits ahead of the royal wedding of Prince Harry and Meghan Markle, and when he revealed that there are a few royal family WhatsApp chat groups. His oversharing is always just honest and fun, never malicious, so he's great in my opinion.
Anyway, Zara is super close with her cousins, recently attended the aforementioned royal wedding despite being very, very pregnant, and has a cute 4-year-old daughter with Mike, named Mia. But now, she also has another daughter!
According to the Mirror, the new baby girl doesn't have a name yet, but we do know one important detail about her: She's apparently the heaviest royal baby to be born in 100 years. The unnamed baby girl — Kelly? — was born weighing nine pounds and three ounces, which is a record. Before her, Prince Louis, who was born less than two months ago, was the heaviest royal baby at eight pounds and six ounces. So this girl baby is already breaking glass ceilings!
But if you're wondering what this baby's new royal title is going to be, well, she doesn't have one. Despite being the granddaughter of the literal queen, Zara's parents decided against giving her a title, so her kids don't have one either. How relatable!