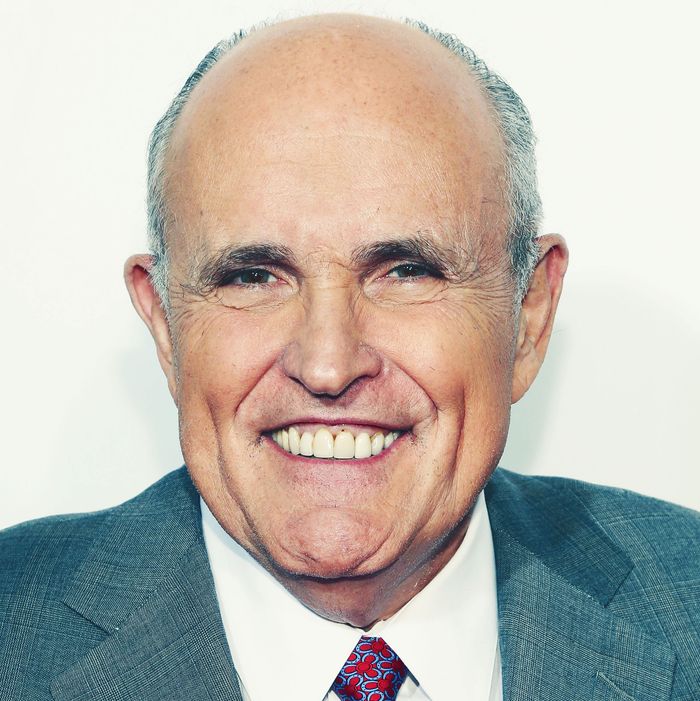 Rudy Giuliani.
Photo: Taylor Hill/FilmMagic
Back in April, news broke that Rudy Giuliani and his third wife, Judith Nathan, were divorcing after 15 years of marriage. Now, the estranged wife of the president's lawyer is speaking out about the split to "Page Six," saying Giuliani had an affair.
According to a Tuesday afternoon report by "Page Six," "multiple sources" confirmed to the gossip publication that the 74-year-old former New York City mayor had an affair with a married hospital administrator, Maria Rosa Ryan, 53, before he formally separated from Nathan. Per "Page Six":
The former US attorney, who has recently been the face of President Trump's legal team, first made a public appearance with his married lover on March 29 while touring the hospital she runs — an event that was captured by local news cameras. A week later, on April 4, Nathan, 63, pulled the plug on her 15-year marriage to Giuliani, court records show.
Giuliani and Ryan went back to his hotel room following the March appearance, "Page Six" reports. However, Giuliani told the gossip column, "I was in effect separated by then," and said that the pair simply shared a meal together with two other people and then watched The Godfather. He also said that both Ryan and her husband are friends of his. "I never spent the night with her," Giuliani continued. "There's no proof. There can't be because we never did anything."
Yet, "Page Six" notes that no legal separation documents were filed before the April divorce announcement. And in a statement given later Tuesday afternoon, Nathan told "Page Six":
"My husband's denial of the affair with the married Mrs. Ryan is as false as his claim that we were separated when he took up with her."
Well, if Giuliani did consider himself separated, it wouldn't have been the first time he forgot to inform his wife that they were splitting up.