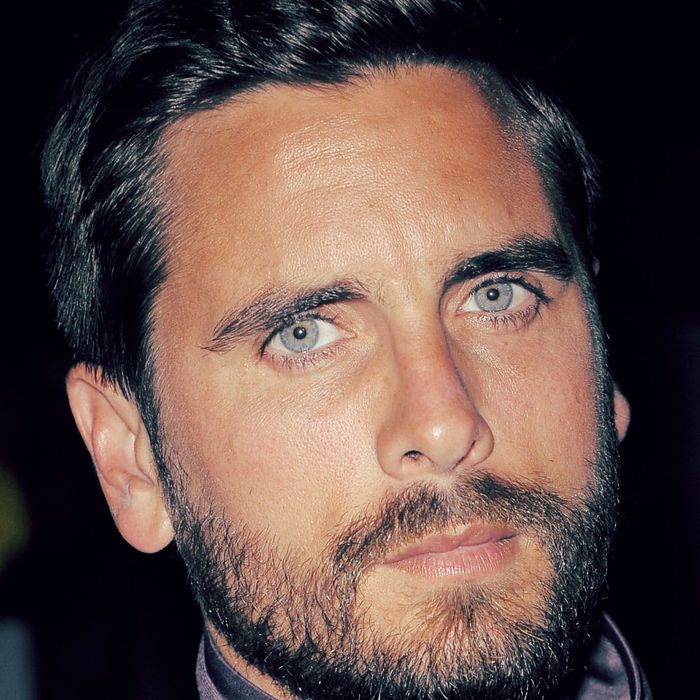 Scott Disick.
Photo: Chance Yeh / Stringer/2017 Getty Images
Scott Disick has had a rough couple days in the public eye. First, he's spotted with a woman who is not his 19-year-old girlfriend Sofia Richie at Kanye West's album-release party. Then there are reports that Richie, daughter of Lionel, dumped him after he cheated on her, but then they were back together!
Luckily, Disick and Richie were blissfully unaware of the turmoil in their relationship, at least according to Disick on Instagram. Disick posted a screenshot of the TMZ article saying they had never broken up with a bitter caption.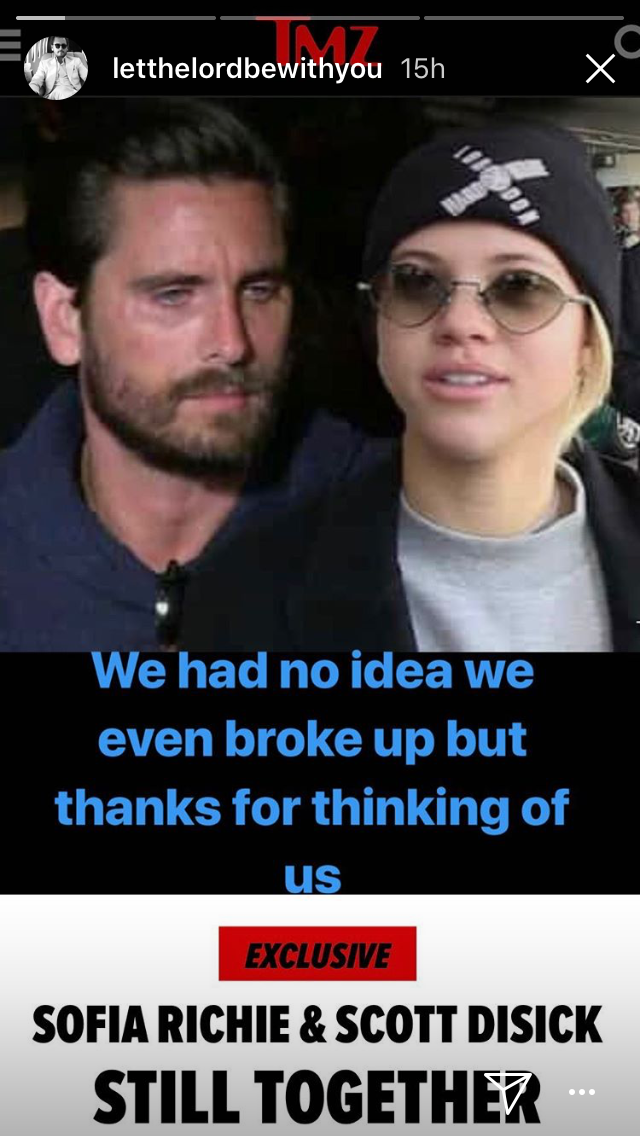 The mystery blonde at the party was a close friend, according to TMZ. He did not address the claims that he had been telling people that he's single in his Instagram stories, but a source told TMZ that was "just the booze talking." The two went out for a casual lunch at Nobu in Malibu yesterday, arriving in a Rolls Royce convertible.
Can someone, please, check on Lionel? All this will-they-or-won't-they nonsense can't be good for him.