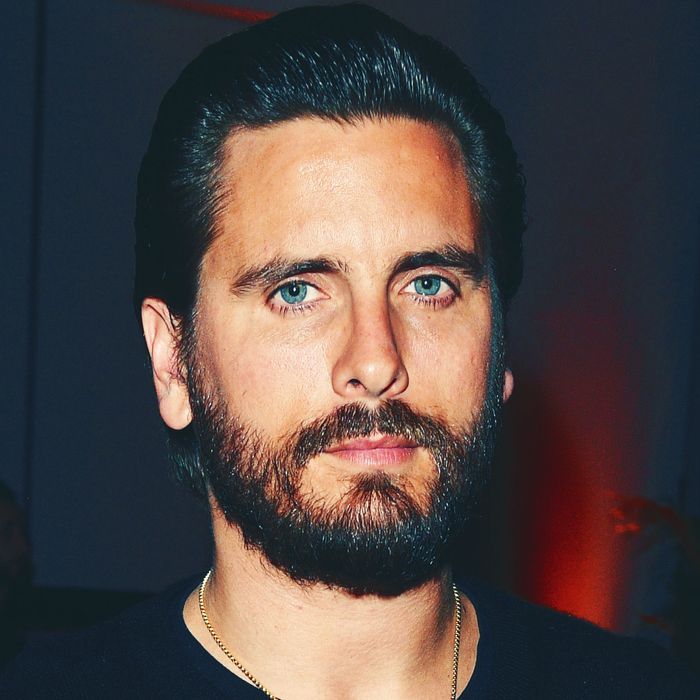 Scott Disick.
Photo: George Pimentel/WireImage
According to photos obtained by TMZ, Scott Disick attended Kanye West's listening party in Wyoming last night without his girlfriend Sofia Richie. Sofia was nowhere to be found (she reportedly posted Instagrams from Nobu restaurant in Malibu, though they have since been deleted) while her 35-year old lover was photographed hugged up with a girl described by TMZ as "dirty blonde, green-eyed." He was also reportedly telling people at the party that he was single. Nineteen-year-old Sofia has been involved with Scott since late last year.
So what's going on? It's unclear if they've split or if Scott is just acting like a jerk (which would be disappointing, though perfectly in character). Recently, rumors about the couple have been that they're growing more serious. They've been posting plenty of Instagrams together, and back in March, W magazine reported that Scott and Sofia took his three children on a family vacation, possibly to Cabo San Lucas — perhaps because in Mexico, Sofia can at least legally have Champagne?
Per the TMZ report, Scott was "wasted" in Wyoming, having arrived with friends and security in tow. He is also a Gemini and it is currently the season, so I imagine more poor behavior is yet to come.
Sofia's dad, Lionel Richie, told E! News that while he considers the relationship a "phase", he remains supportive. Personally, I wish for the end of this relationship almost every night. For Sofia's sake, I hope that this is a sign of the end.