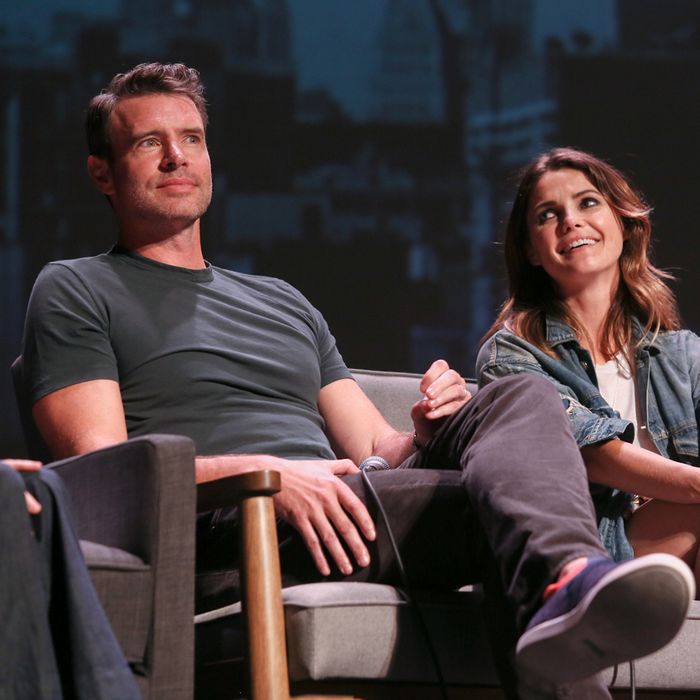 Scott Foley.
Photo: ATX Festival
Remember what happened at the end of Felicity? Don't worry, Scott Foley doesn't either. During a Felicity reunion panel during the ATX Television Festival on Sunday, the actor revealed he had almost no memory of what happened to his character, Noel, in the show's weird, time-traveling final episodes.
"Hold on," Foley exclaimed. "I died?!" As his Felicity co-stars filled in the events of the final five episodes — in which Keri Russell's character magically jumps back in time, rewriting her senior year so that she could be with Noel — Foley seemed flabbergasted. "I feel like I would've remembered having sex on the roof!" he said. The rest of the cast assured Foley that his character did, in fact, die. "Wasn't there a fire?" he asked. (Yes, there was.)
During panel — which brought together Russell, Foley, co-stars Scott Speedman, Tangi Miller, Amy Jo Johnson, Amanda Foreman, Ian Gomez, Greg Grunberg, Rob Benedict, and executive producer Lawrence Trilling for the show's 20th anniversary — the group also discussed whether a Felicity reboot should ever happen. Foley initially reiterated what he'd at an earlier ATX panel, saying that a reboot would be "an injustice to the show that we all made and we all love" But sitting on the reunion stage seemed to make him change his mind: "Looking at these faces … I would kind of love to work with them again. I would love an opportunity to find out what happened to Richard, to Javier, to Julie, to Elena."
"We'd have to figure out what happened on the roof!" Russell quipped.
"I still don't think we had sex on the roof," Foley responded.