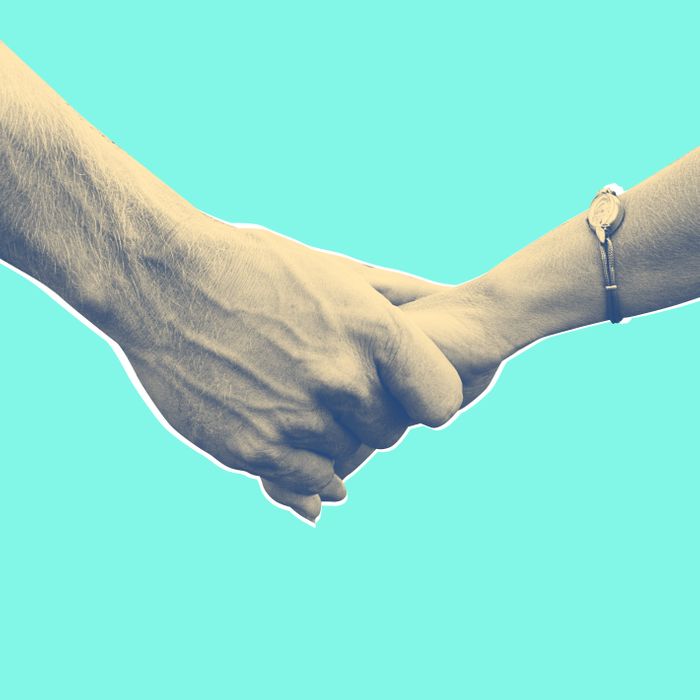 Photo: H. Armstrong Roberts/ClassicStock/Getty Images
Recent CDC research shows that suicide rates are on the rise, and can spike further after news of a major suicide, like Anthony Bourdain's, or Kate Spade's earlier this week. Events like these often prompt the widespread sharing of the National Suicide Prevention Hotline (1-800-273-8255), which is great, but which also can feel insufficient, especially for those who aren't at-risk themselves but know someone who might be. If you know someone who might be suicidal, the first and most important thing you can do is to talk to them, and ask them if they are.
People shy away from having this conversation because it's a hard one, but that's exactly why it needs to be had, says Dr. Robert Howard Dicker, a psychiatrist at Northwell Health in New York. "It's a delicate topic, and people are nervous and anxious about asking their friends or relatives about their thoughts about suicide," says Dicker.
Furthermore, you shouldn't be worried that asking those questions could be triggering — by contrast, they can actually be life-saving. "Showing concern and being empathic is extremely important. I have never seen, in my career, that asking a friend or relative about their feelings about suicide has ever led to a negative outcome," says Dicker. "When you don't ask, people's impression is that people aren't interested and don't care, and that leads to more isolation and more rumination around the thoughts of suicide."
The Mayo Clinic echoes this sentiment: "Asking about suicidal thoughts or feelings won't push someone into doing something self-destructive. In fact, offering an opportunity to talk about feelings may reduce the risk of acting on suicidal feelings."
Some of the questions the Mayo Clinic suggests asking someone you perceive to be at risk are:
How are you coping with what's been happening in your life?

Do you ever feel like just giving up?

Are you thinking about dying?

Are you thinking about hurting yourself?

Are you thinking about suicide?

Have you ever thought about suicide before, or tried to harm yourself before?

Have you thought about how or when you'd do it?

Do you have access to weapons or things that can be used as weapons to harm yourself?
If your friend is in need of immediate help, the Mayo Clinic recommends staying with them, and calling 911 for help. Being present is often the most important thing you can do for someone in need. "I think the time has more than come for people to be more assertive about their caring and their reaching out to their loved ones around these issues," says Dicker. And if your friend isn't having suicidal thoughts at present, but is severely depressed, here are some other things you can do to help.