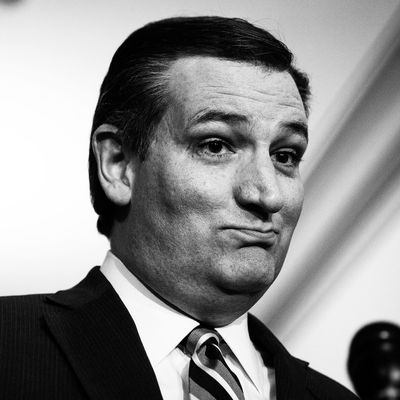 Ted Cruz.
Photo: Drew Angerer/Getty Images
Big news for Heidi Cruz: Looks like you might be going on a date with your husband, Ted Cruz, in oh, just about two years.
On Thursday, the Texas senator sent a tweet inviting Heidi out for a "date night" to see the Legally Blonde 3 (yes, the triquel to Legally Blonde) film that was just confirmed by Reese Witherspoon to be in production. Apparently the movie is "Heidi's favorite," at least according to ol' Ted. Only, the film won't be released until Valentine's Day (otherwise known as February 14), 2020. So that means Heidi has 616 days to prepare for the date, if she so chooses to accept his offer.
We can only hope this date goes better than previous Cruz couple outings.