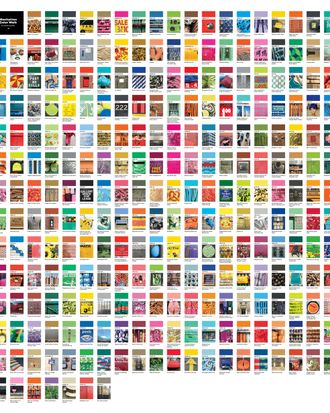 The Color Factory's "Color Walk" map for the Cooper Hewitt.
Photo: Courtesy of Color Factory.
After a popular run in San Francisco, the Instagram-famous Color Factory is coming to New York City for the first time in early August. Located at 251 Spring Street in Soho, the 20,000-square-foot pop-up museum will house entirely new art installations with the same mission: to give visitors a fun, immersive way to see national and local artists who work in color — along with the chance to snap some killer Instagram photos. Tickets can be purchased here.
While the Color Factory hasn't yet released details for the Soho factory, it's offering museumgoers a taste of what's to come with a "Color Walk" at the Cooper Hewitt in the Upper East Side — a striped walkway in the museum's garden that pays homage to the borough. The printed map pictured above, shared exclusively with the Cut, showcases the inspiration behind each of the 265 colors chosen for the Color Walk: bright yellow for bulk butterscotch candy that's sold at the local candy store Economy Candy; lime green for the public park seating at 15th Street; and light orange for a single scoop of ice cream from a coco helado cart on 170th Street, to name a few.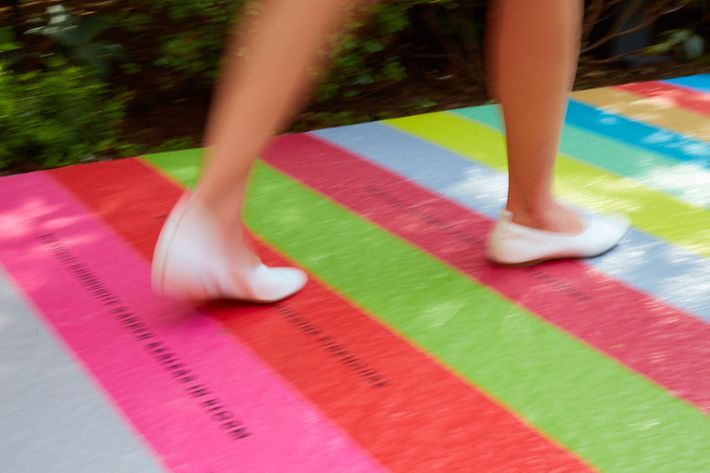 "It was the concept of seeing color around the city, especially in New York City where you think of it as being gray," said Jordan Ferney, a Color Factory co-founder. "You look at the city differently when you're searching for color. I was just staying in New York last week — I walked by a construction barricade that was bright-red striped, and I was like [gasp]."
The original Color Factory opened last year in San Francisco in a transformed 12,000-square-foot warehouse with 15 site-specific and sensory works from the likes of Tosha Stimage and Tom Stayte. Visitors could smell scents like "the perfect Christmas tree" and bubble tape on a "scratch-and-sniff" wall, while a coloring room with oversize colored pencils called on its guests to draw on the walls. Every installation had intense social-media appeal, with several spaces dedicated specifically for selfies, but many went beyond the instant charm of a photo. Stimage, for example, used the color orange as an analogy for black identity in her work, an assemblage of orange objects like cheese puffs, scissors, and goldfish. Three friends created the concept: Ferney, a former event planner and the blogger behind the party and lifestyle site Oh Happy Day, artist Leah Rosenberg, and designer Erin Jang.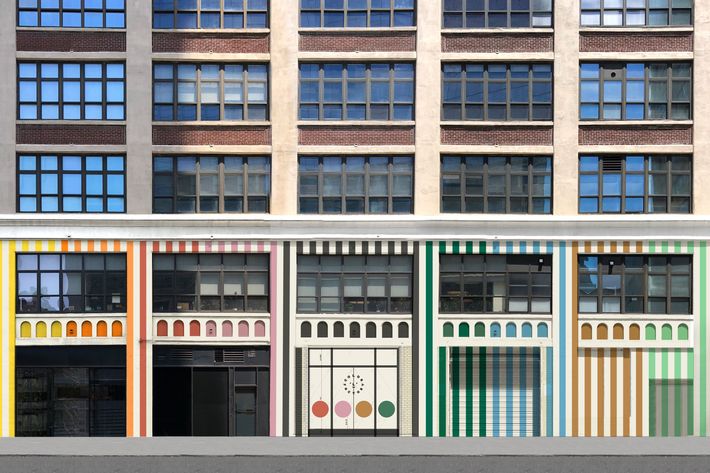 "We're focusing on bringing mostly New York City local artists," Ferney said. "As an adult, there's not very many opportunities to have new experiences. It's rare to have something where you're like, Oh, that's cool, and I think that's what I was most proud of."
Scroll to see photos from the Color Factory's San Francisco location below.