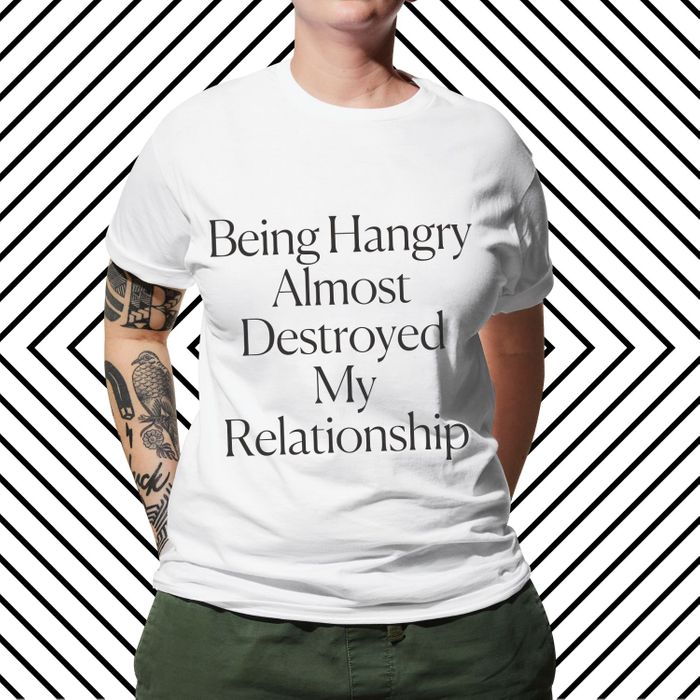 As promised, new and timely slogans that we're thinking about a lot will be added to the Cut Shop each week. Here's our latest addition!
Not everyone can pull off a scam, but everyone gets hangry. If you're someone whose temper tends to get out of control when you're underfed, this week's Cut Shop T-shirt is for you.
The Cut's It's Complicated explores a range of relationship experiences. Many are super-specific, like having an affair with your roommate, or dating when you're waiting for cancer. But one of the more universal essays we've ever published is this May piece about a couple who were almost torn apart by hanger. After all, who among us hasn't snapped at someone while waiting for an entrée?
See all the Cut Shop T-shirts, here.