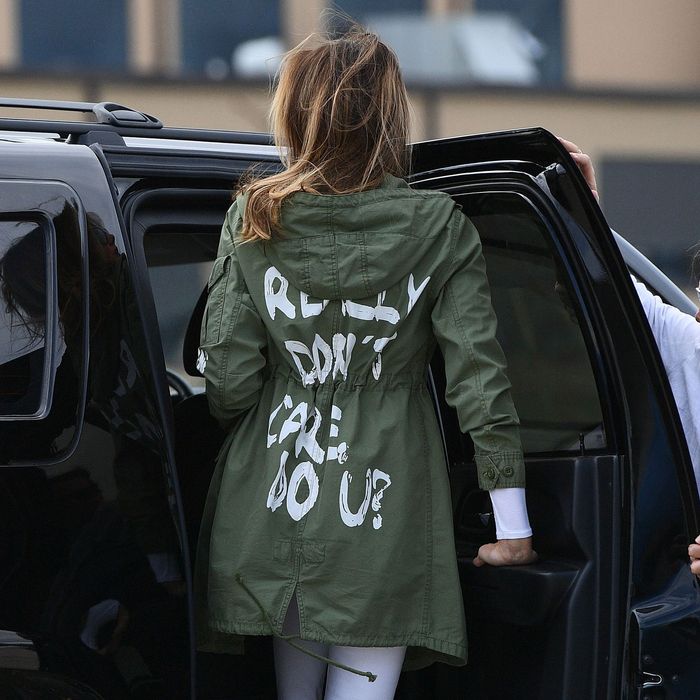 Melania Trump.
Photo: Mandel Ngan/AFP/Getty Images
Some owners of the notorious jacket that First Lady Melania Trump wore last week, while traveling to pay a surprise visit to immigrant children being held in a Texas shelter, are making a nice profit off the controversy. The Washington Post found secondhand versions of the sold-out army-green parka reading "I REALLY DON'T CARE, DO U?" in faux spray paint being sold at auction online, with plenty of bids.
One bid is up to $895. Another is going for $610 with three days left to make offers, and someone already purchased the style for $500 off the site earlier this week.
The original jacket, which President Trump defended as a jab at the media, retailed for just $39.
Zara has yet to comment on the design's high demand.
According to the Post, one user of secondhand app Poshmark added a disclaimer to their jacket search, writing they're in the market to buy one not "as a political statement, but a Halloween costume."
Reminiscent of "Make America Great Again," following Melania's appearance merchandise circulated with knockoff spins with the phrase "I Really Do Care" to raise money for immigrant families.