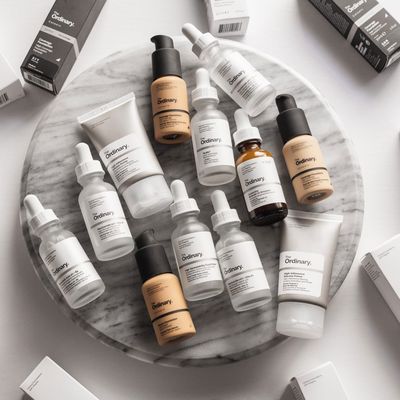 The Ordinary.
Photo: The Ordinary
Deciem, the company behind the cult skin-care brand the Ordinary, is a messy bitch who lives for drama. But they're still making products that their customers will love, with brand-new cleansers and sunscreen. Deciem CEO Brandon Truaxe teased the company's first cleanser on Instagram a few weeks ago. In the caption he also noted that they were working on sunscreens, which launched yesterday.
There are two new sunscreens, an SPF 15 and SPF 30. They're formulated with zinc oxide, titanium dioxide, and an organic UV shield.
The cleansers are still months away, but this is what we know about them. There will be "many." Truaxe teased one with activated charcoal and salicylic acid, a great exfoliant. It's somewhere between a cleanser and a mask, and can be left on for three to ten minutes. The others have not been seen yet, but Truaxe says there will be a 10 percent azelaic acid cleanser, a squalene oil-based cleanser gel, and several more oil cleansers.
Despite the company's history of drama, their products work and are cheap alternatives to serums that can cost hundreds of dollars. Hopefully their cleansers will continue that great tradition.