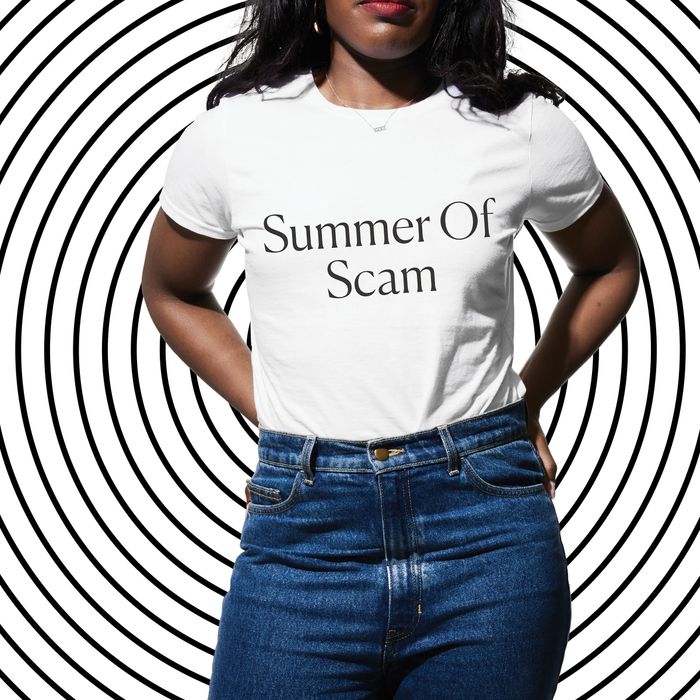 As promised, new and timely slogans that we're thinking about a lot will be added to the Cut Shop each week. Here are our latest additions!
We're barely a week into June and it's already officially the Summer of Scam. Whether you're a fake heiress like Anna Delvey or a yacht-stealing British painter like the Portofino Pirate, you need this shirt. There's a scam for everyone.
This week, we've been reliving some of our favorite historic scammers, like Anne Hathaway's ex-boyfriend and the fictional heroine from Arrested Development, Maeby Fünke. They all leave you thinking, I could probably do that … If I wanted to. While you consult your moral compass, pick up one of these from the Cut Shop on Amazon. Sandra Bullock's character in the Met Gala–themed Ocean's 8 movie probably wouldn't wear it, since she just got out of prison. But think about how good it would look with one of the killer pantsuits Cate Blanchett has been rocking on the press tour. Get yours below.
See all the Cut Shop T-shirts, here.