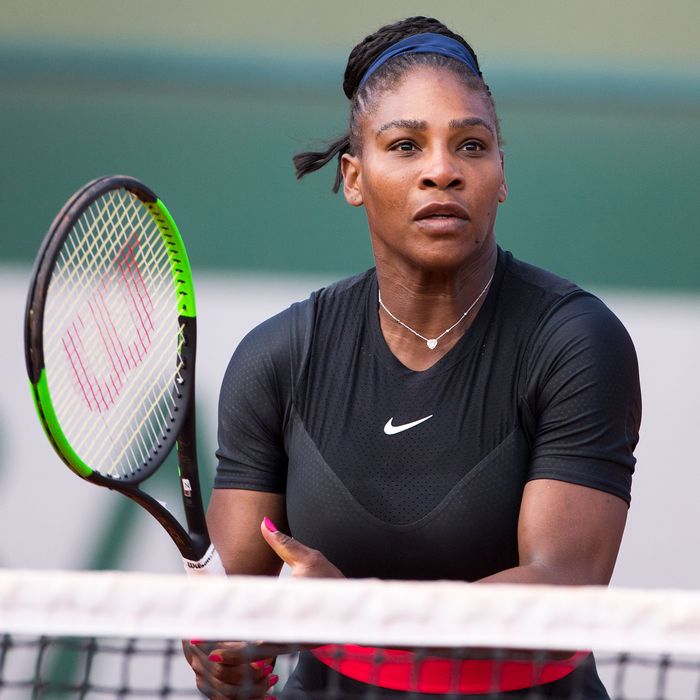 Serena Williams.
Photo: Tim Clayton - Corbis/Corbis via Getty Images
Not one single woman cracked Forbes's list of the world's highest-paid athletes. Not even Serena Williams, who has lost track of how many Grand Slams she has won and how much property she owns. The highest-paid male tennis player on the list (Roger Federer) is ranked seventh on the list with $77.2 million.
The No. 1 spot went to Floyd Mayweather, a boxer with a long history of domestic abuse. He made $285 million last year. In fourth place, we have Conor McGregor, a MMA fighter who recently attacked a bus. Also included in the list are forty (40) basketball players and five whole golfers.
Last year, Williams was the only female athlete to make the list, with a salary of $28.9 million. This year that would have put her in 55th place, between baseball player Miguel Cabrera and football player Kirk Cousins. SkySports says Williams dropped off because she spent much of the year being pregnant and then giving birth to her daughter, Alexis. To add insult to injury, there's a special way to sort the list where you can just see "women."