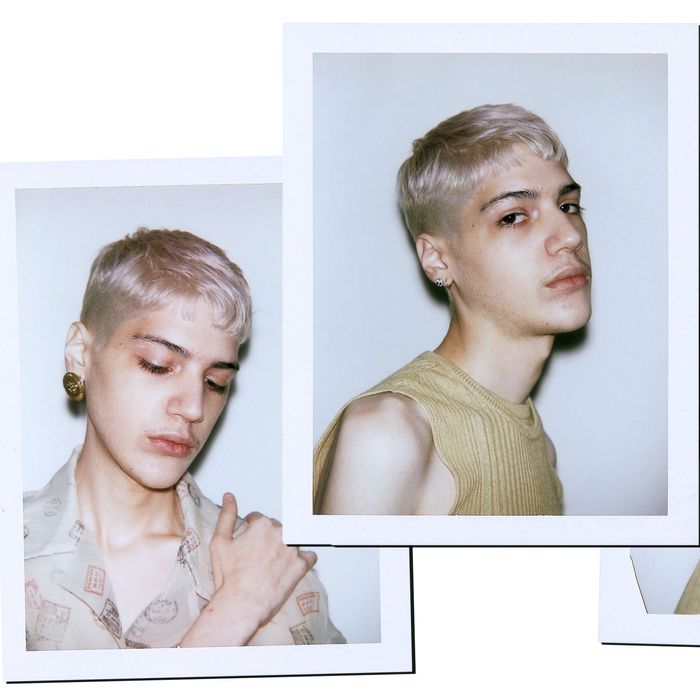 Left: Franco Schicke wears an Acne Studios shirt and Versace earrings; Center: Franco wears his own clothing; Right: Franco wears his own clothing.
Photo: Lucas Michael
Fashion photographer Franco Schicke moved to New York one year ago from Uruguay. He has since built a career in the fashion world, doing editorials for Lower East Side cool-girl favorite The Frankie Shop and collaborating with Glossier model/stylist Jessica Wu. While he says he loves the city for its diversity and fashion scene, he does have a bone to pick with the way Americans handle tofu. Read on to find out about his dog Freud, his unorthodox alarm clock, and his recipe for making a better bean curd.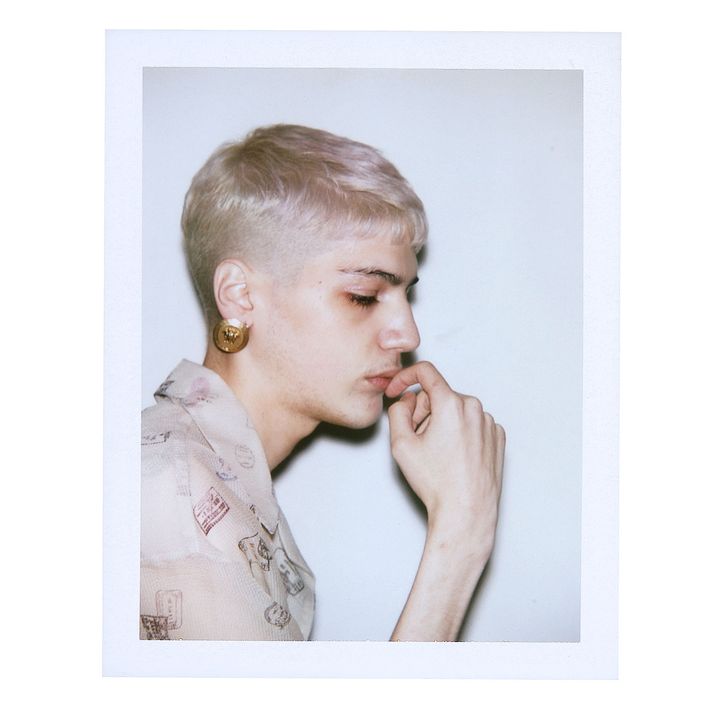 If you could be a magazine, what magazine would you be?
Maybe Dazed and Confused. That's one of the magazines I grew up with. But I also love Manga, so I'd love to be a character in a Manga.
If you could speak to animals, which animals would you want to talk to?
I would love to speak to my dog, Freud. I'd love to know if he hates me or not.
Sneakers or slippers?
Sneakers.
What's something your social-media followers don't know about you?
That I'm Uruguayan. And after I tell them that I'm from Uruguay, a lot of people don't know where it is. But I'm pretty open with who I am on social media and what I stand for.
What was the last website you looked at?
I was looking for some vintage shirts. I'm trying to get rid of a lot of clothes and just wear black T-shirts for the summer.
If you could be outfitted by one designer for the rest of your life, who would it be?
Vivienne Westwood. Love her.
What time is your alarm set for in the morning?
I don't set my alarm, I wake up to the train. I have it right outside my window. So I'd say I wake up at 8 a.m. I hate it. I'd love to sleep a lot more.
What do you eat for breakfast?
Bagels and vegan cream cheese. That's my go-to. I'm allergic to dairy.
If you could only eat three things for the rest of your life, what would they be?
Eggs, broccoli, and really good seasoned tofu. I don't know what's going on with the tofu in the U.S., but it's so plain and the texture is way off. You need to season it right. I put on soy sauce and Worcestershire sauce and marinate it overnight.
What piece of clothing or accessory makes you feel most like yourself?
Now I would say velvet shirts. I've been wearing brushed velvet shirts all the time. I feel like I'm a character from Sabrina the Teenage Witch, like her edgy friend that's kind of goth.
If you were a color, what would it be?
Red.
If you could be trapped in an elevator with one person, who would it be?
Probably my mom, but I don't want my dad to feel left out. So both of them.
If you could tell Donald Trump one thing and make sure he would listen, what would it be?
Why are you so angry? I'd love to make him answer that because I think it would make him think about stuff.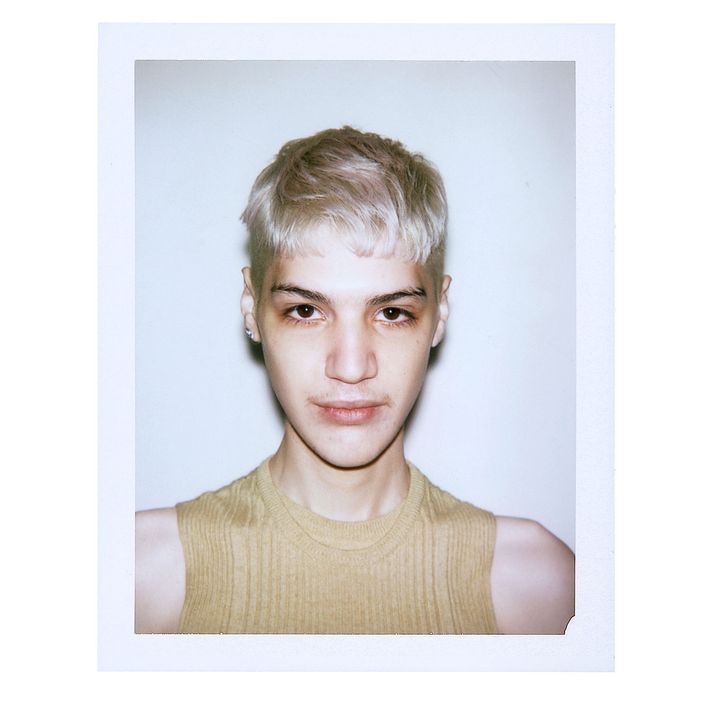 Franco Schicke wears an Acne Studios Relovo sheer seersucker shirt, $540 at Matches and Versace tribute Medusa stud earrings $300 at Versace.