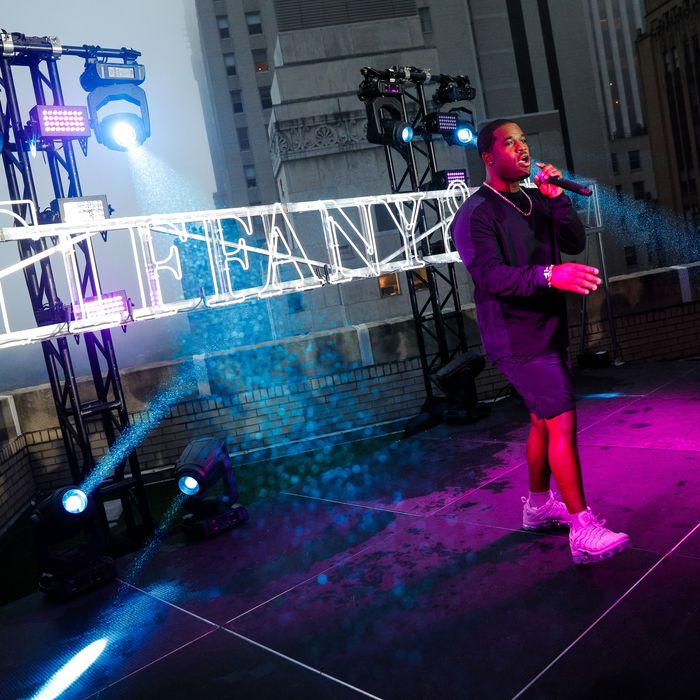 A$AP Ferg.
Photo: Matteo Prandoni.com/BFA
With a thick cloud of fog billowing over Central Park, Tiffany and Spotify threw a raging rap concert on the roof of their Fifth Avenue building. Part of Spotify's Fans First concert series, the event felt like a hip-hop high tea, with floral bouquets in Tiffany blue as décor and a performance by A$AP Ferg. It was the first time Tiffany has opened the rooftop for such a celebration.
At the top of his set, Ferg gave a special shout out to actress Elle Fanning. In an unlikely match-up, the rapper recently collaborated with her on a remix of "Moon River" to promote the launch of Tiffany's new Paper Flowers jewelry collection. Scroll down to stream the song, and to see more images from the night.