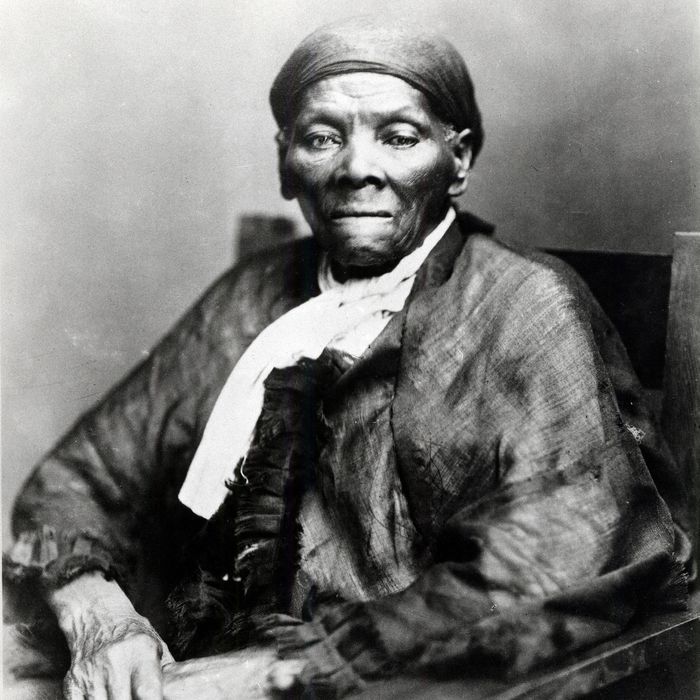 Harriet Tubman.
Photo: Universal History Archive/Getty Images
Surprise, surprise: Trump's administration doesn't have any updates regarding the progress of getting Harriet Tubman on the $20 bill. On Tuesday, in response to a formal inquiry from Senator Jeanne Shaheen, the Treasury Department couldn't confirm if Tubman will be included in the redesign, the New York Times reported.
In 2016, former Treasury Secretary Jacob Lew announced Andrew Jackson (beloved by Trump), would be moved to the back of the $20 bill around 2020. Groups like Women on the 20s advocated to replace the slave owner, who forcibly removed Native Americans from their land, with abolitionist Tubman.
While the Treasury Department praised Tubman for her "courage and persistence" in a letter to Congress, they refused to say whether she would still be featured on the bill. "The redesign of the next currency series is still in the early stages, and neither the final designs nor all features have been finalized for the new notes," wrote Drew Maloney, the Treasury's assistant secretary for legislative affairs.
Maloney also said the new bill probably won't be released for another ten years. In the meantime, a spokesperson for the Bureau of Engraving and Printing told the Times she hasn't received any instructions on how to proceed.
Another bad sign: The Treasury Department wiped their website clean of Tubman images that had been featured under the Obama administration during a site overhaul last year.
Shaheen, a Democrat from New Hampshire, isn't pleased. "I am severely disappointed by the Trump administration's failure to prioritize the redesign of the $20 bill to honor Harriet Tubman, and other trailblazing women and civil-rights leaders," she said in a statement.