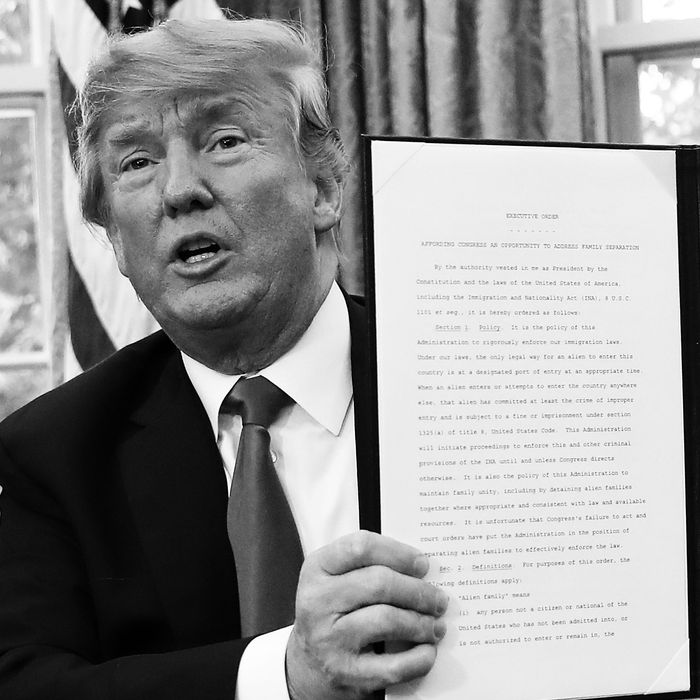 Donald Trump.
Photo: Win McNamee/Getty Images
On Wednesday, after weeks of backlash, President Donald Trump signed an executive order ending his brutal policy of separating immigrant families seeking asylum. The order was then published online by the White House, only its first incarnation had a glaring typo at the very top — the order misspelled the word "separation."
As social-media users immediately noticed, the first version of the order used the not-real word of "seperation" instead of "separation":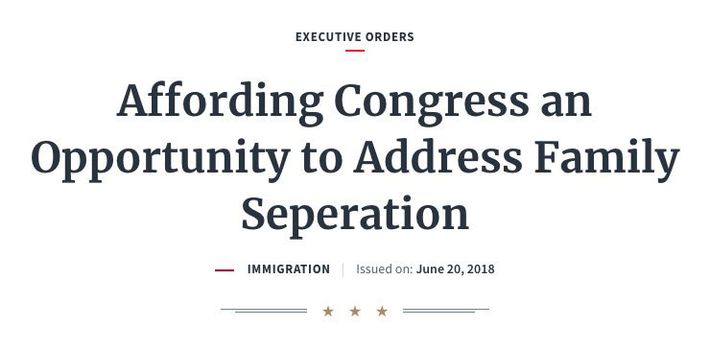 However, once the mistake was apparently noticed, the order was deleted from the whitehouse.gov website and then reposted with the proper spelling of the word.
Hey, spelling is hard.