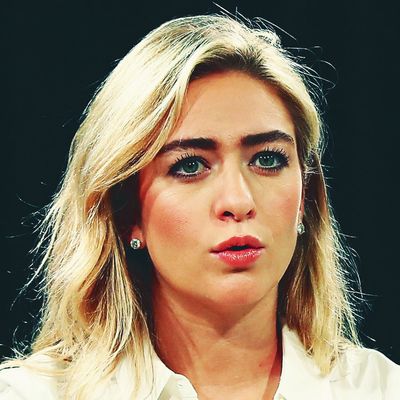 Whitney Wolfe Herd.
Photo: Joe Scarnici/Getty Images
During a panel at Cannes on Monday, Bumble founder Whitney Wolfe Herd said she received threats and had to have police stationed at the Bumble offices following the company's decision in March to ban pictures of guns across all of its platforms. According to "Page Six," Herd told moderator Joanna Coles, the chief content officer at Hearst Magazines:
"It's polarizing and we had to have police at our office for several weeks. I was getting emails saying 'I'm gonna show my glock and my you know what [genitals],' with literally a picture of the glock and the other thing. It was, 'We're coming for you, we know where your office is.' Our team members were getting harassed. It's been really wild."
The dating (and networking, and friend-finding) app announced their new policy in March, shortly after the devastating shooting at Marjory Stoneman Douglas High School in Parkland, Florida.
"As mass shootings continue to devastate communities across the country, it's time to state unequivocally that gun violence is not in line with our values, nor do these weapons belong on Bumble," the company's statement read.
Herd explained that even within Bumble, the decision was controversial.
"It pissed a lot of people off, but it was the right thing to do," she said. "We have a lot of people on our team that are responsible gun owners. I'm from Texas … Our brand values are equality, empowerment, kindness, and accountability. Do guns fit that bill? No. The majority of women that die from domestic abuse a year is from guns. So why would we want to romanticize that?"