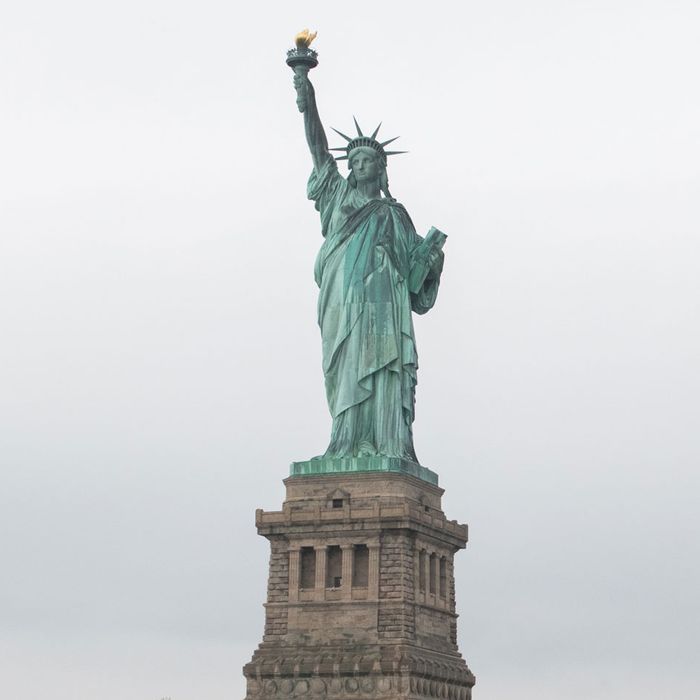 Fearless girl statue.
Photo: Noam Galai/Getty Images
Aside from the Statue of Liberty and the fearless girl in the Financial District, there is a dearth of statues of women in New York City. Women.nyc is looking to change that. The organization, a female-empowerment group based in the city, today launched its "She Built NYC" initiative to build public monuments. Through August 1, the organization will be accepting nominations for New York women, events, and groups of women that deserve a statue. Unfortunately you can't nominate your mom (unless you're, say, Tarana Burke's child).
Alicia Glen, the deputy mayor of New York, shared her nomination in a statement.
"Bella Abzug's first campaign slogan was 'A woman's place is in the House — the House of Representatives.' I think Bella's place is in NYC's public realm, and I nominate her — my childhood hero and a woman who blazed the trail for generations — as our next monument."
Nominations will be collected until August 1, and the city will commission at least one new work of art in 2018. You can nominate women at women.nyc, and share your reason why with social images, courtesy of women.nyc.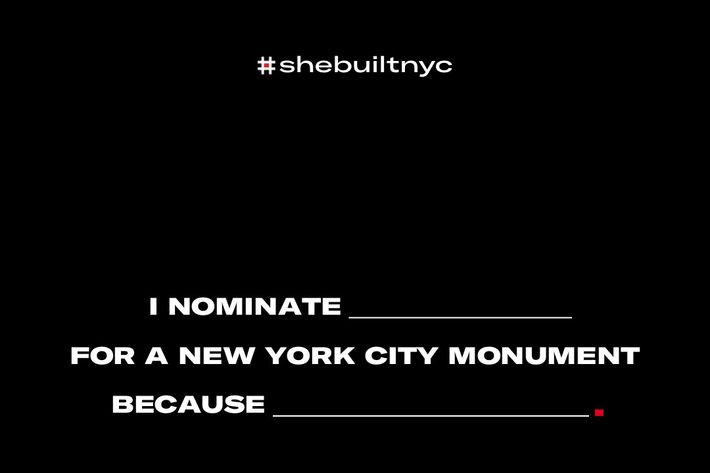 This post has been updated with the correct spelling of Alicia Glen.