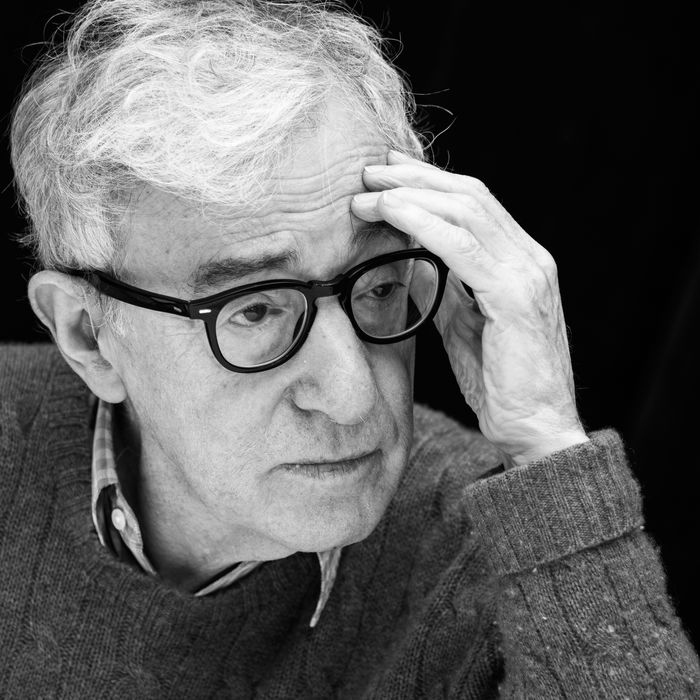 Woody Allen.
Photo: Vera Anderson/WireImage
Since Harvey Weinstein's sexual harassment and assault allegations emerged, old and new accusations against powerful men in Hollywood have been in the spotlight — including the long-standing allegation that Woody Allen abused his adoptive daughter Dylan Farrow more than two decades ago. But now, in a new interview on an Argentinian news program, Allen says he believes that he should actually be the "poster boy" for the #MeToo movement.
In a Sunday interview with Periodismo Para Todos, per Quartz, Allen spoke of how "upsetting" it was when his daughter's allegations of abuse resurfaced. "This is something that has been thoroughly looked at 25 years ago by all the authorities and everybody came to the conclusion that it was untrue," he said. "And that was the end and I've gone on with my life. For it to come back now, it's a terrible thing to accuse a person of. I'm a man with a family and my own children."
Allen went on to address the #MeToo movement, saying he's a "big advocate" of it and that he thinks it's a "good thing" to expose people who "harass innocent women and men." He continued:
What bothers me is that I get linked with them. People who have been accused by 20 women, 50 women, 100 women of abuse and abuse and abuse — and I, who was only accused by one woman in a child custody case which was looked at and proven to be untrue, I get lumped in with these people.
The writer and director of Manhattan (a movie in which a high-school girl dates an older man, played by Allen) went on to say that he should be the "poster boy" for the #MeToo movement.
"Because I have worked in movies for 50 years," he explained. "I've worked with hundreds of actresses and not a single one — big ones, famous ones, ones starting out — have ever ever suggested any kind of impropriety at all. I've always had a wonderful record with them." He also said that he had thought pairing a teenager with an older man in Manhattan was a "funny idea."