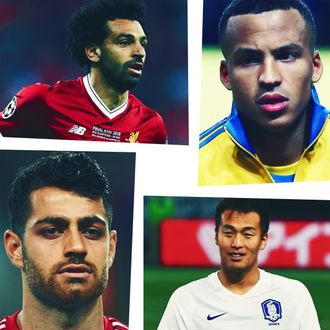 Soccer!
Photo: Getty Images
Every four years, something truly magical happens: Incredibly athletic men from around the globe gather to play soccer (or football, as they call it in, well, basically most places) for the World Cup. The competition is always a stunning display of sportsmanship, national pride, and chiseled abs. But more than that, it's always a chance for Cut staffers to witness our soccer crushes hugging each other, falling on top of each other, and athletically hanging out together.
And so, please join us as we review the Cut's 12 biggest crushes of the 2018 World Cup. Some are men we love simply because they seem nice and/or are adjacent to women we are obsessed with; others are men we have, let's say, stronger feelings about.
Morteza Pouraliganji of Iran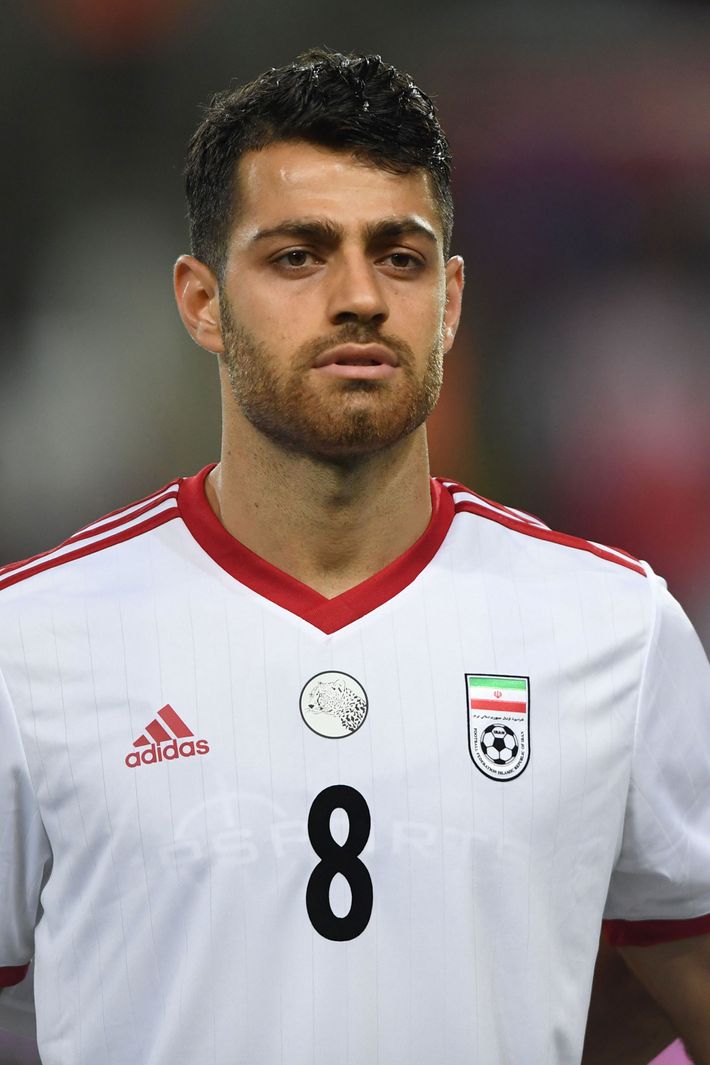 It's rare that a sport is self-aware enough to know it needs to be punched up. Baseball, for example, could use a little sparkle. American football has the touchdown dance, but could stand to have more dancing throughout. Soccer — to my eye one of the more boring sports, though I sense the world disagrees — understood its shortcomings and balanced them out with insanely hot players and cute outfits. I have to commend the game for this. In general every man in the World Cup is my crush, but for this exercise I picked Iran's Morteza Pouraliganji. He has a kid, and is cute with the kid? I'm not going to lie to you and pretend I have a reason other than what he looks like and how he looks playing soccer. Mostly I just saw him and was like: Fuck, that guy is hot. — Kelly Conaboy, writer at large
Mohamed Salah of Egypt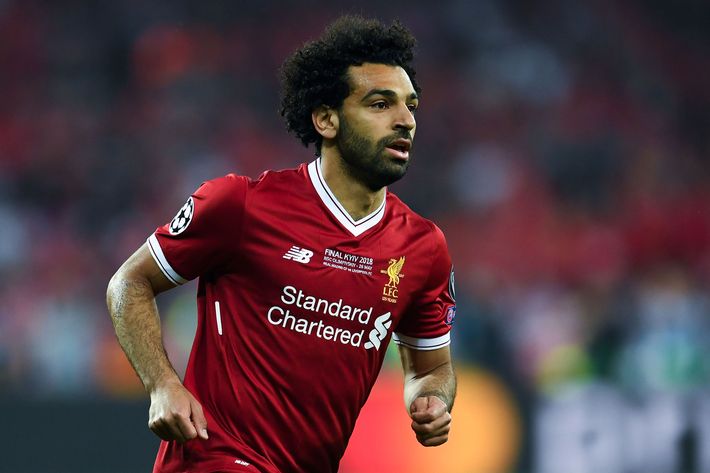 First, I want to say that, while I don't have romantic feelings for Mo Salah — I just love and respect him in a platonic way — I strongly urge you to consider making him your World Cup crush. My mom is Egyptian, and we are beyond excited that Egypt made it to the tournament this year. Getting to this point hasn't been without drama — Mo was injured during the Champion's League final last month —- but everyone's hoping he'll be back in fighting shape for Egypt's first game on Friday (8 a.m. ET!!!). — Gabriella Paiella, senior writer
Mathew Leckie of Australia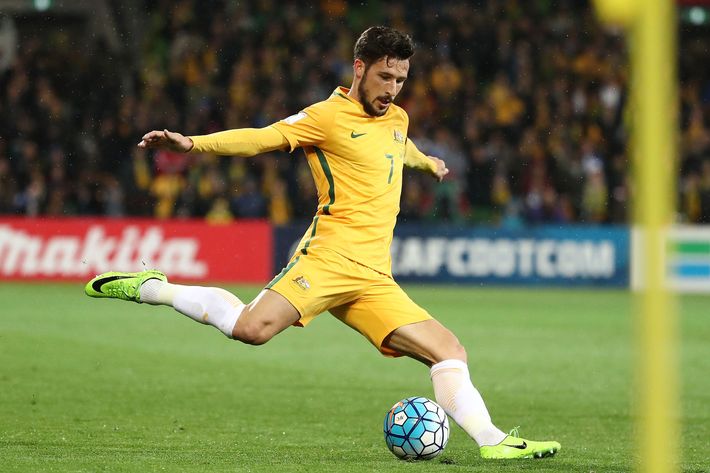 There's nothing that makes Mathew Leckie unattractive: that hair, that beard, those eyes, those thighs, and finally … that accent. Also I appreciate that he originally wanted to play Australian-rules football, which has the hottest players of any sport, in my humble opinion. He's also super cute with his wife and young daughter, which always improves any man's hotness. — Sarah Spellings, writer
Gerard Piqué of Spain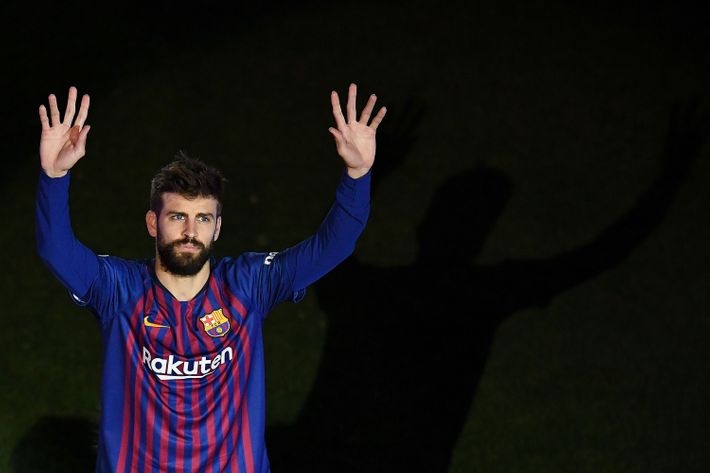 I don't know a lot about men's soccer, sorry, but if I had to pick a favorite I'd choose Gerard Piqué. He's dating Shakira, which I have to assume means he is a good lover with a good personality, because those things are very important to her. Plus, they've made two cute babies. — Katie Heaney, senior health writer
Kim Shin-wook of South Korea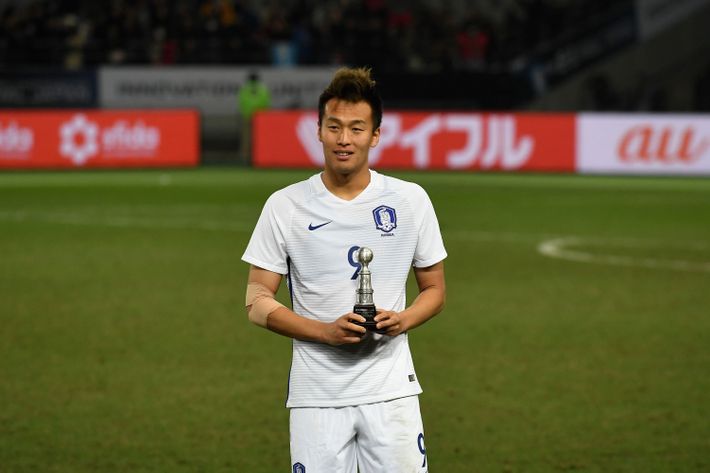 Kim Shin-wook is a striker for South Korea, which is cool because striker objectively is the hottest position. In addition, he is six-foot-six (also very cool) and apparently reads the Bible a lot, which has earned him the nickname "Christian brother" from his teammates. Because I am a witch, I feel like this could be a good "opposites attract" scenario, and in general I admire his commitment to being virtuous. — Callie Beusman, news editor
Ramin Rezaeian of Iran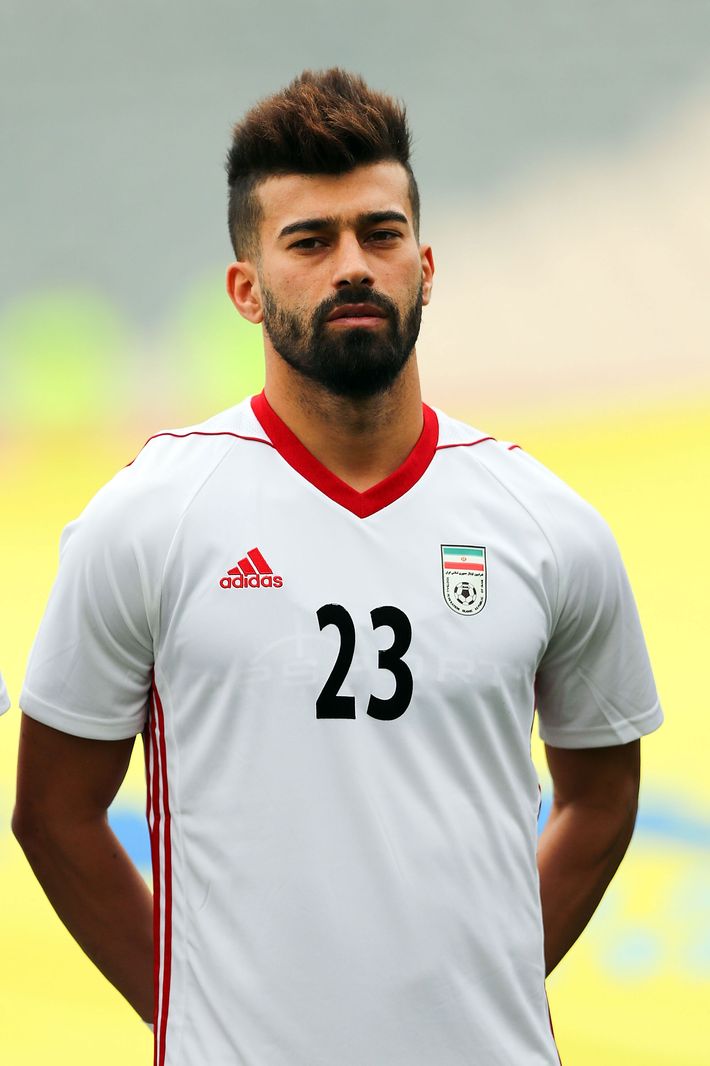 I don't follow soccer, or any other sport for that matter, but I do hope Iran's Ramin Rezaeian does well, or at least has a nice time at the World Cup. He has a smoldering gaze, and a great smile, and he's 28, so I like to imagine he's a little more mature. His Instagram has a couple of pictures of him posing with fancy cars, which I don't love, but I'm sure there are things about me that Ramin wouldn't love, like the fact that I call it "soccer" and say "Why isn't anyone scoring?!" whenever I watch it. Anyway, good luck to Ramin. You're very handsome, and I hope you hit all the touchdowns out of the park. — Madeleine Aggeler, staff writer
Mousa Dembélé of Belgium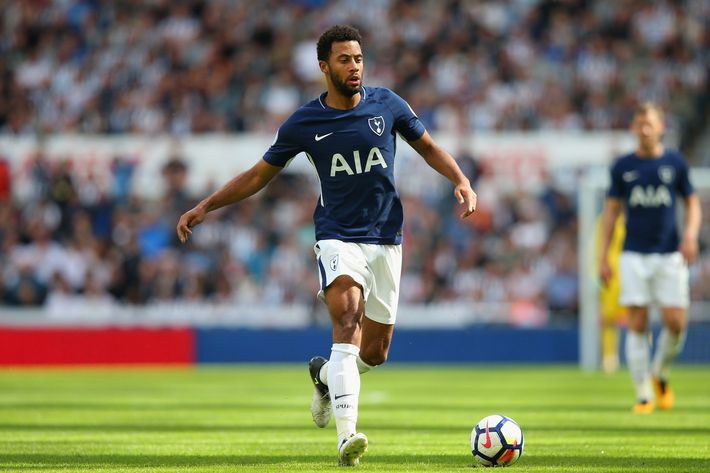 When I first started dating someone who refuses to miss a single match between whatever Premiere League team and his own, Tottenham Hotspur, I knew I needed to find a way to motivate myself to wake up at the crack of dawn on a Saturday, commute to his team's bar, and drink a 10 a.m. beer among a gaggle of screaming lads. That's when I found Mousa Dembélé, Tottenham's midfielder, whose thighs, shaped like the finest jamón ibérico, could crush me, and I would say, "Thank you!" This year, I'll be rooting for Belgium, for which Dembélé is playing. Best wishes to my jacked footballer husband. —Amanda Arnold, staff writer
Filip Kostić of Serbia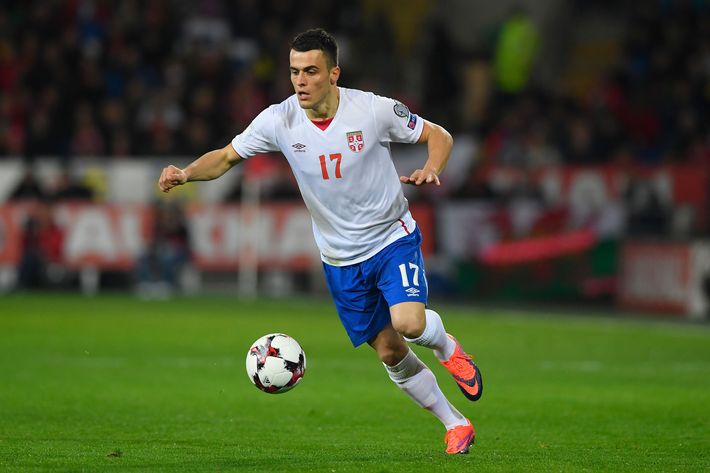 I was on a soccer team when I was 8, and we tied one game and lost the rest, so I am especially qualified to comment on players of this sport. And while I know nothing about the Serbian soccer team or whether playing soccer in Eastern Europe is any different than playing soccer on the children's suburban Ontario league I was briefly a part of in the 1990s, I do know that Serbia's left-wing player Filip Kostić has a perfectly chiseled jaw like something out of a Disney movie or maybe like a Greek statue. So he's my crush, and I love him. — Lisa Ryan, senior writer
Fabian Schär of Switzerland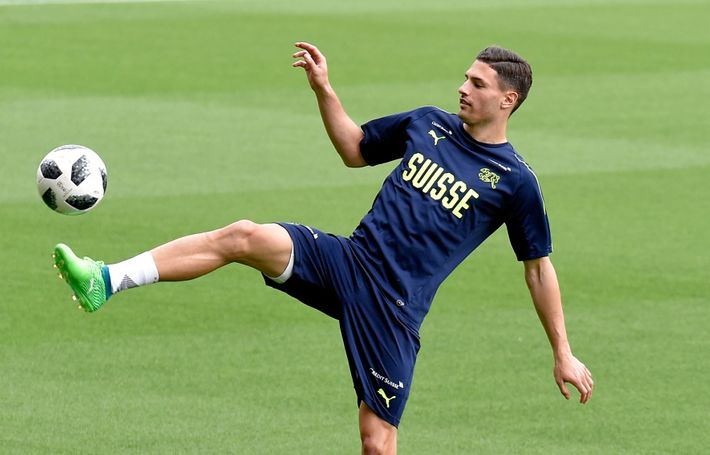 Even after doing a deep dive of Fabian's Instagram, I still don't know much about him. What I can tell is that he smiles with teeth (very important, as I find men who do closed-mouth smiles creepy), travels in jeans, likes fluffy things and follows mostly football players, with a limited amount of Instagram models. These are all good enough for me. Plus, he has abs (of course, what football player doesn't) but not too many. — Kathleen Hou, beauty director
Martin Olsson of Sweden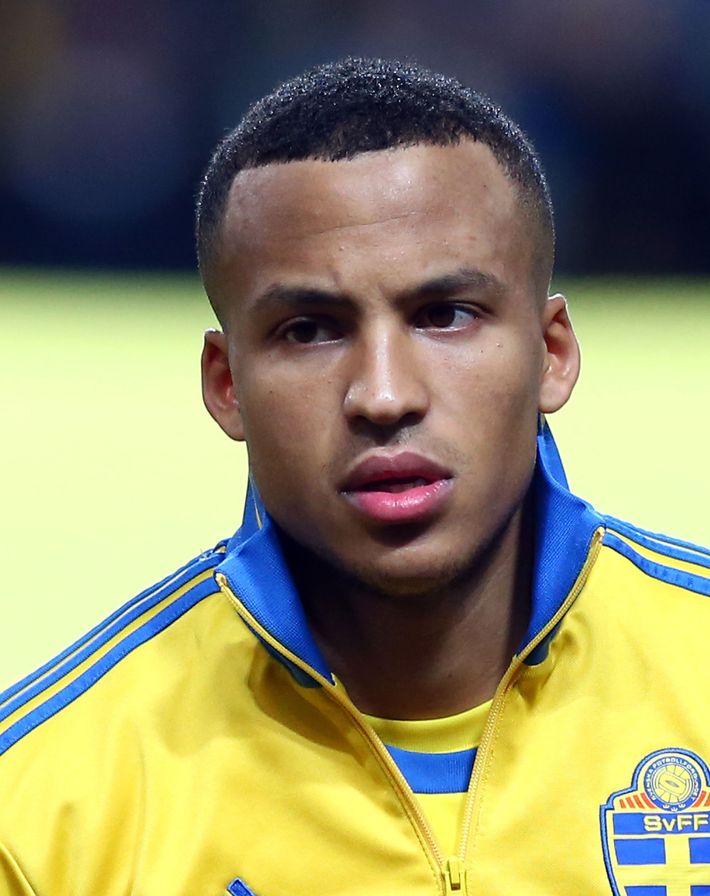 Every four years, I look forward to the World Cup for its irresistible combination of my favorite sport (soccer) and my favorite men (hot and foreign), so when we were asked to pick a hot soccer player, my initial reaction was: Just one?! While I contend that hot soccer players are better in numbers — someone please have the Iranian World Cup team call me — for the sake of research, I took some time to comb through the many lists of the hottest soccer players around and decided to sing the praises of Sweden's Martin Olsson. While his Instagram leaves something to be desired (more shirtless photos), we love a soccer player that posts memes, enjoys a good rooftop photo, and posts about his family. Not to mention, I have some laundry to do, and his washboard abs look like they're ready for it. — Daise Bedolla, associate social-media editor
Mehdi Carcela of Morocco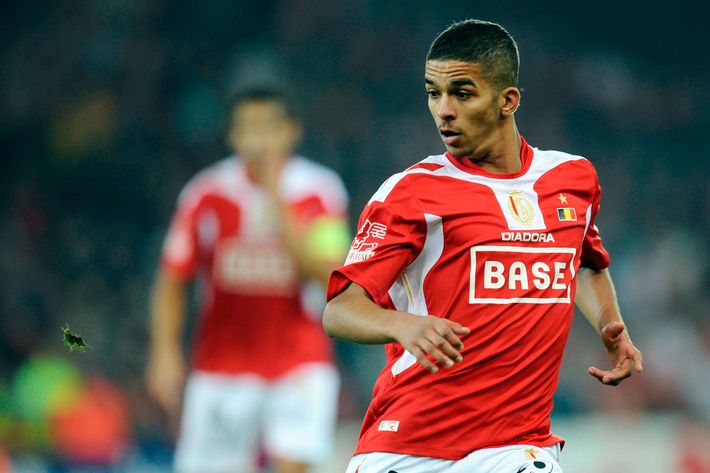 Mehdi Carcela does too much with his smack talk, but in a really endearing, lovable-goofball way. More importantly, though, just look at him wearing these glasses. And these glasses, too. And this glasses-and-bow-tie combo. My sexual orientation is this man in spectacles. — Cari Romm, sex and relationships editor
Mathias Jørgensen of Denmark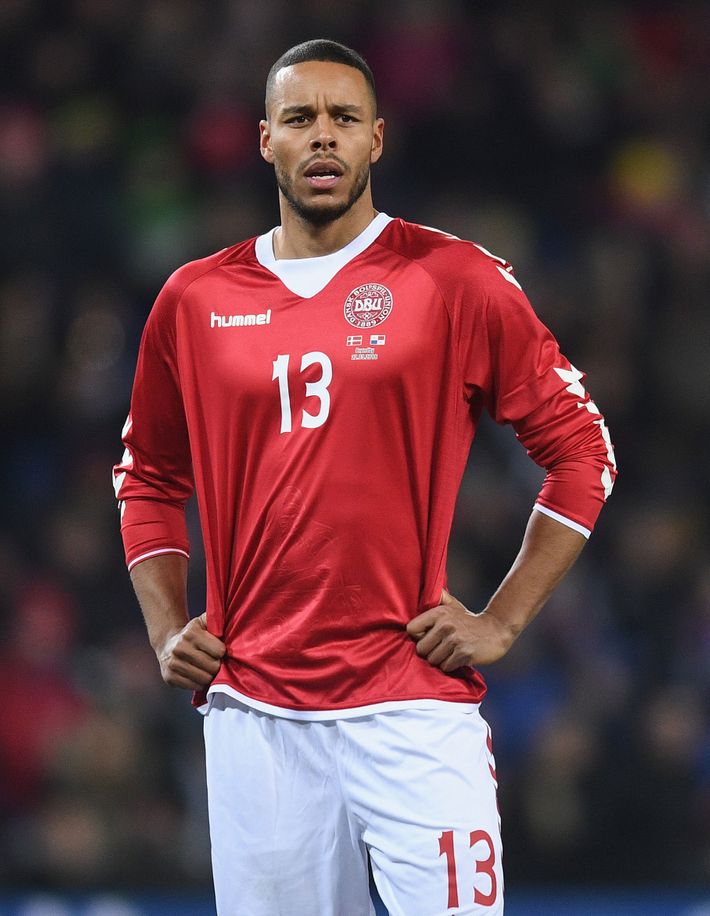 Everyone, please meet Mathias "Zanka" Jørgensen. Not only does he have sick abs, but he wore a seersucker bucket hat with a hoodie and it made my heart melt! The best part about my man Danish Mathias is that someone has a tattoo of his face on their calf.
— Emily Sundberg, social-media editor