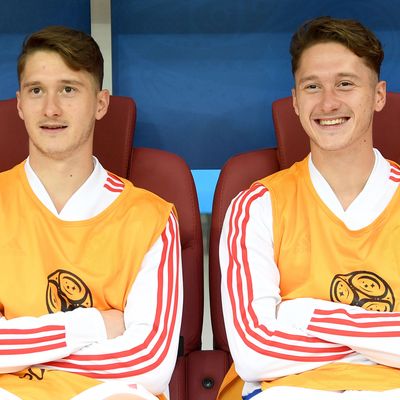 Anton and Aleksey Miranchuk.
Photo: Michael Regan - FIFA/FIFA via Getty Images
There are few things that can bring us comfort during this truly awful time. But some of us have been able to find momentary escapes from the terror of today's reality in the 2018 World Cup — and by that I specifically mean, looking at heartwarming pictures of Russian twin soccer players, Anton and Aleksey Miranchuk, doing stuff together.
Not to brag, but my life has been greatly affected by twins. My mom is an identical twin (hi Aunt Pat!), I grew up worshiping the Olsen twins, and my co-worker Callie Beusman is also a twin. So I know that the bond between these siblings is unparalleled — can you even imagine going through life alongside someone who is basically you but a separate human being?
Perhaps my own twin-adjacent experience is why I'm so (platonically) obsessed with 22-year-old twin soccer players Anton and Aleksey. The Miranchuk twins — who I assume are identical, because they look like literal clones of one another — both play on the Russian World Cup team, and they also both play the position of midfielder.
As a result, they're often pictured doing things together — like running, playing sports, and standing — and I love it!
Here they are stretching with a buddy at the 2018 World Cup: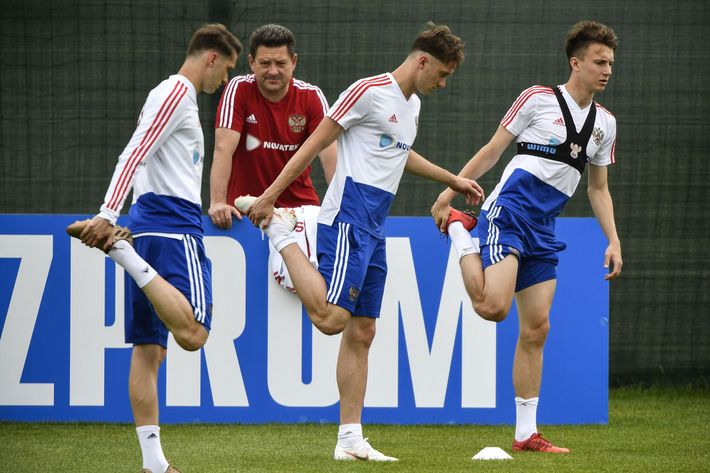 And look, they posed for their official World Cup photo shoot together. Aww!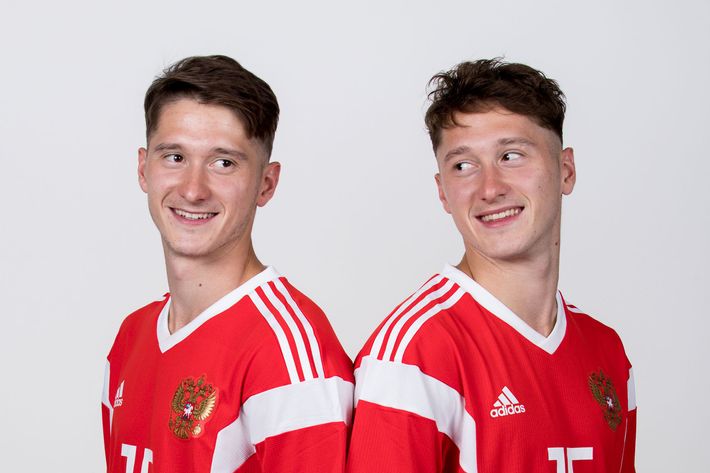 They practiced together before the World Cup even started: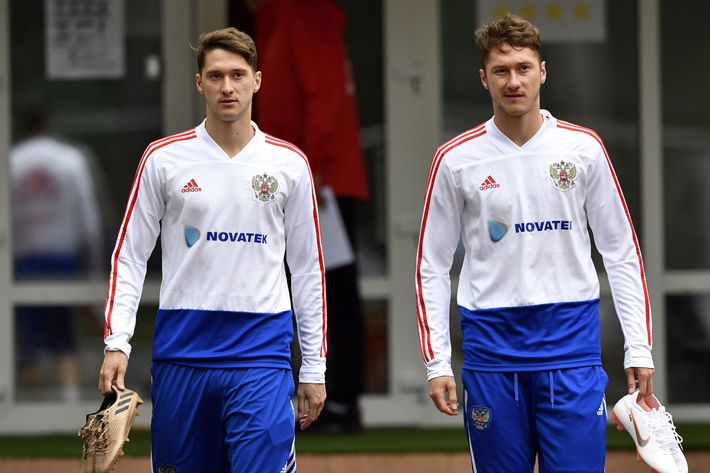 And one time they won a trophy for something soccer-related, and one of them kissed the trophy while the other looked on!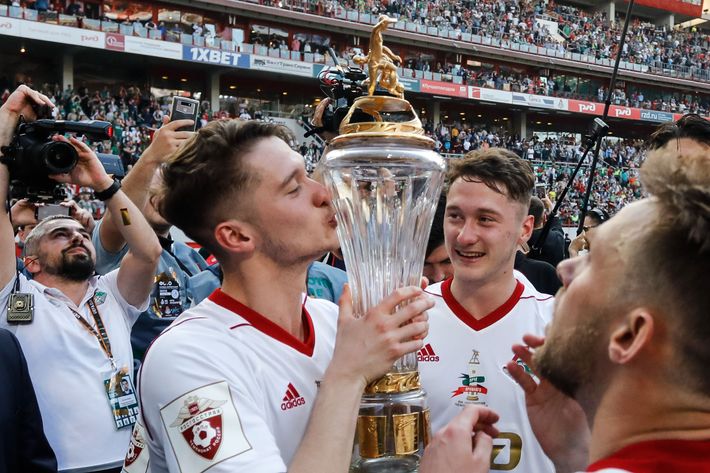 But in general, they play together …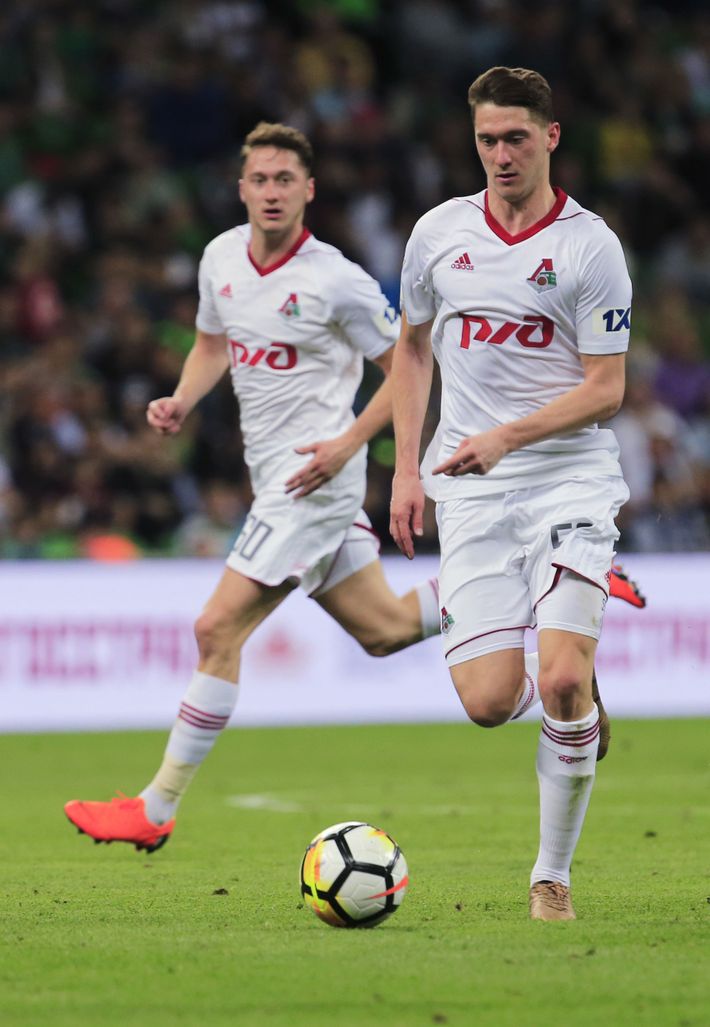 … They huddle together …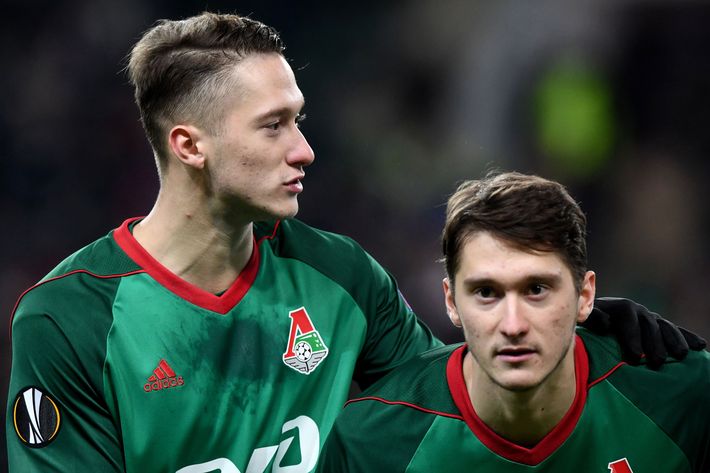 … And sometimes they even hold hands!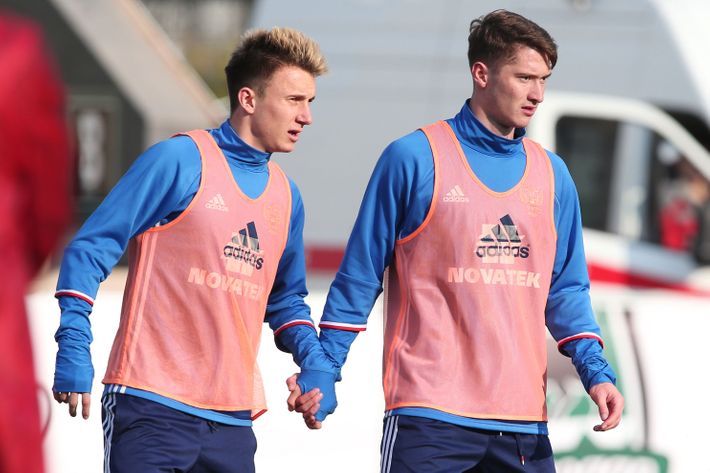 How heartwarming!