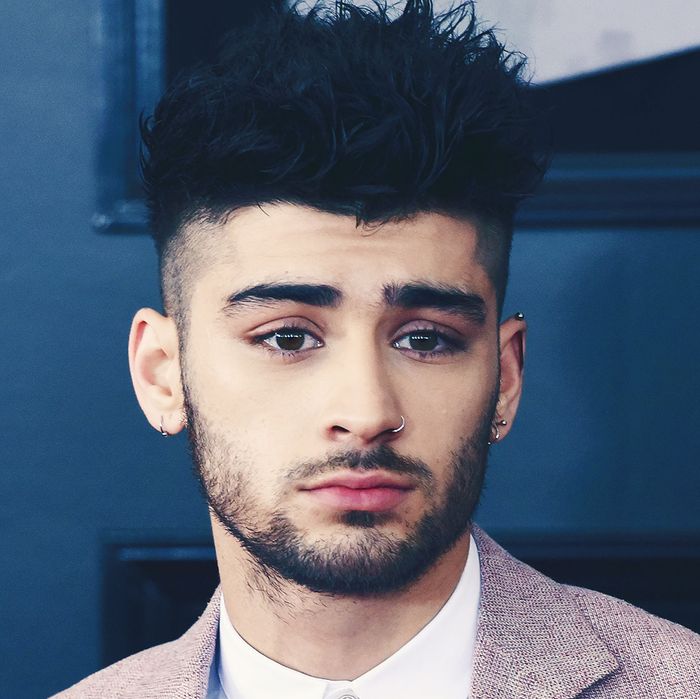 Zayn.
Photo: Presley Ann/Patrick McMullan via Getty Image
Speaking out against the Met Gala remains one of the last remaining acts of celebrity defiance, from Amy Schumer dismissing it a "farce" to Tina Fey calling a "jerk parade." Joining that chorus now is Zayn Malik, patron saint of disaffected artists, who airs his grievances about fashion's biggest night in a new GQ cover story.
"I did go, but I didn't go there to be like, 'Yo, take me serious,'" he recalls of the year he went to the gala, back in 2016 . "I was taking the piss! I went there as my favorite Mortal Kombat character, Jax."
He went on:
"The Met Gala is not necessarily anything that I ever knew about or was about. But my [former] stylist … would say to me, 'This is really good for you to do.' And no matter how strong you are mentally, you can always be swayed to do certain things. Now, it's not something I would go to. I'd rather be sitting at my house, doing something productive, than dressing up in really expensive clothes and being photographed on a red carpet .… To do the self-indulgent Look at me, I'm amazing thing on the red carpet, it's not me."
Still, the singer is not above giving credit where credit is due.
"Gi [on-and-off girlfriend Gigi Hadid] stole the night, though," he added. "The stained glass on her dress. Everyone else just put a cross on."