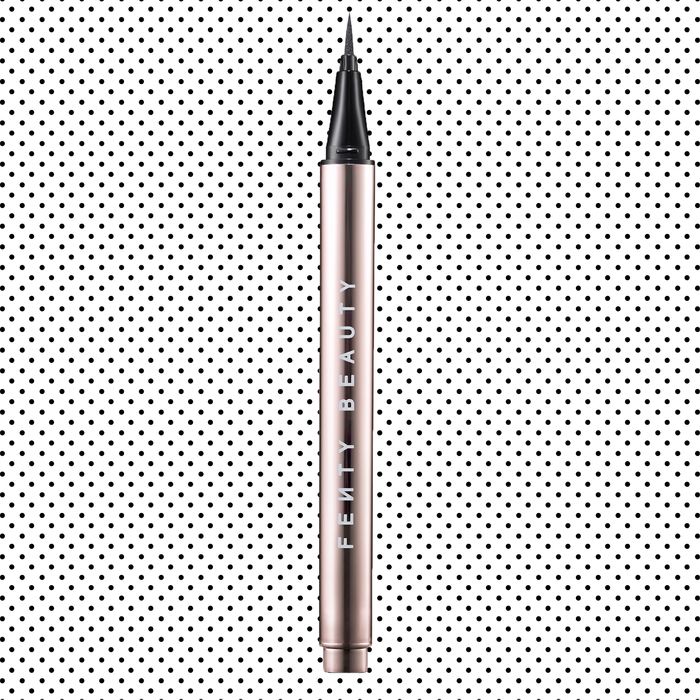 Trust Rihanna to name a liquid eyeliner after one of her most famous clapbacks. In 2011, a Twitter user asked the singer why her hair looked "so nappy" in her "Man Down" video. Rihanna didn't forget — in fact, she immortalized her clever comeback in a Fenty Beauty product. Her reply, "Cuz I'm black bitch!" is now the shade name of Fenty Beauty's newest liner, Flyliner. On Sephora, the inky black liner is quickly getting rave reviews, so we asked the Cut's staff to try it out. Here's how cat-eye enthusiasts and beginners alike rate the product.
Erica Smith, beauty writer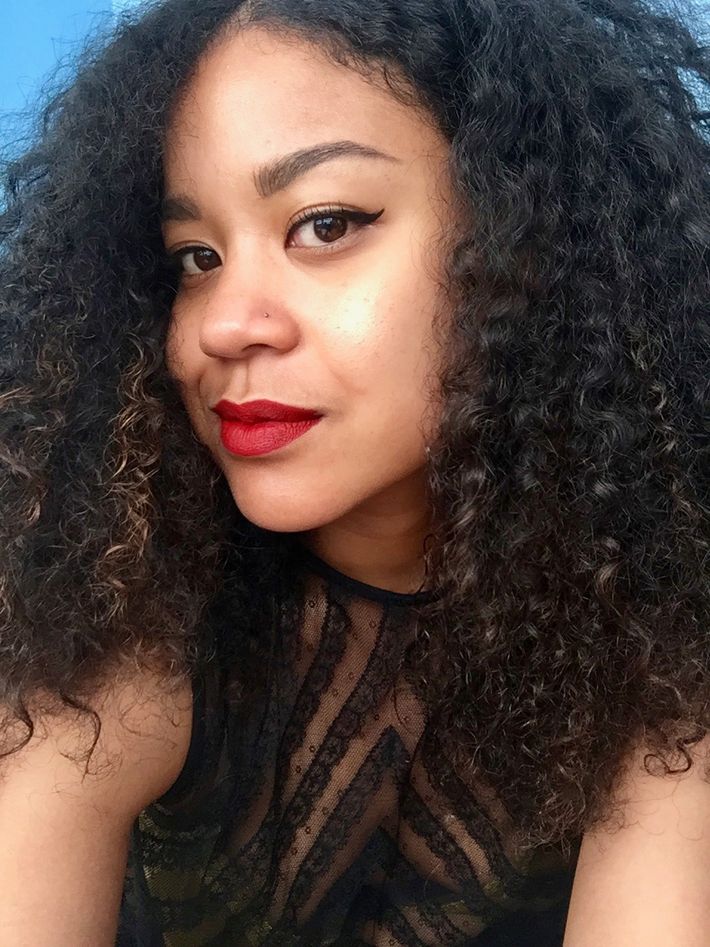 Winged liquid liner is my default "look," so I've been waiting for a Rihanna eyeliner since April 2016 when news of Fenty Beauty first broke. I knew deep down that Rihanna would never let me down in this arena and she didn't. This liner is the best.
The tip is extra pointy and extra juicy. The triangular shape of the pen makes it very easy to grip and hold steady so I always get a perfect line in one stroke — no retracing, no Q-tip touch-ups necessary.
Most importantly, this liner isn't lying when it claims to be longwear. I used it to create cat eyes for an outdoor wedding that involved a lot of sunscreen, bug spray, wine, and dancing. At approximately 2:30 a.m., 12 hours after I had first applied the liner and sometime after the after-party had ended, I surveyed my face. Unlike my lipstick, the cat eyes were exactly where and how I left them: no smudges, no flakes, no smears. I honestly felt bad washing them off because I wanted to see how long they'd last. Five stars, highly recommend.
Diana Tsui, senior fashion market editor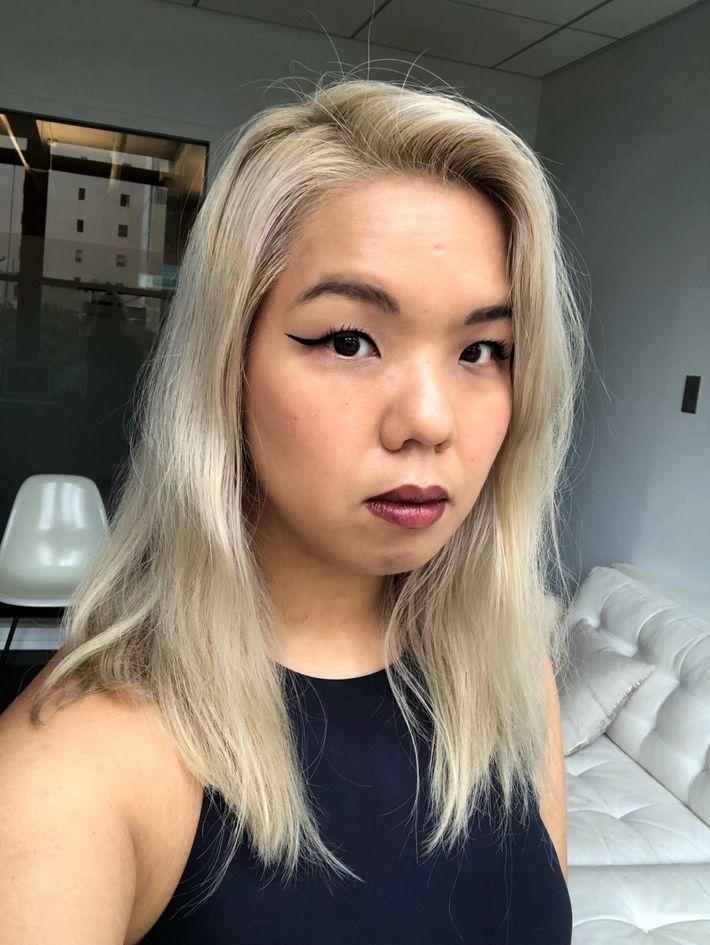 I'd like to think of myself as a cat-eye expert, so I have my favorite liquid eyeliners. I wear one every single day, even to the gym (I don't sleep in them though — I'm no Charlotte Tilbury). Fenty's version gets a mixed review from me. The brush is stiff, making it easy to draw a sharp, clean line, which is nice for beginners. It's very richly pigmented, so you get a striking look with very little effort. But unfortunately, if you have monolids — the type of eyes where the lash line and top of the eyelid touch, resulting in a lot of friction — the formula winds up being too sticky. On me, it started to smudge after an hour, especially on extra humid days.
To try and make it work, I applied primer on my lids and even went over the line with a thin layer of powder in an attempt to make it set. It didn't work. By noon, I was wiping up my lids with a tissue and reapplying the edges. I also put this new liner to the ultimate test — a really sweaty class at Peloton Tread. Usually post-workout, I still have some traces at the edges of my eyes. With the Fenty liner, my eyes looked as if I'd rubbed them down with makeup remover. I wanted to love Fenty's formula, but if you have an oily eyelid, it's not the best.
Kelly Conaboy, writer-at-large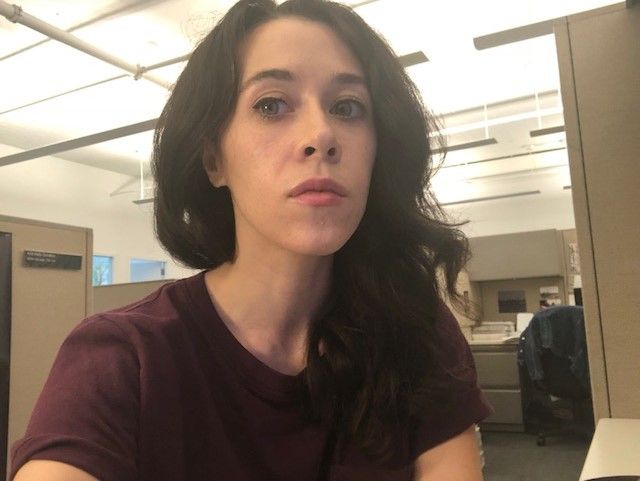 I am not a person who wears eyeliner regularly, though every now and then I convince myself I could look like an actress of the French New Wave if only my eyes were winged, and I will use it on those occasions. That said, I think this one is very good. I used it in the bathroom at the office, hunched over the sink and standing on my toes while women came and went, and it glided on smoothly, just as I would expect from something from Rihanna. Thank you, Rihanna.
I was able to draw the little wings on my eyes with relative ease, the color was saturated, and the tip was non-painful and precise. It's much better than the one I have from a drugstore brand whose name I'm forgetting, which has a clumsy tip and a liquid you have to line again and again in order to get it to show up on your face. That one is maybe particularly bad, but still — this one is much easier to use. (Before that one I used a liner from Stila, and I think this one glides more effortlessly.) Is the office bathroom the ideal setting to try eyeliner, and your office cubicle the ideal setting to photograph it? Clearly no, however also it was fine.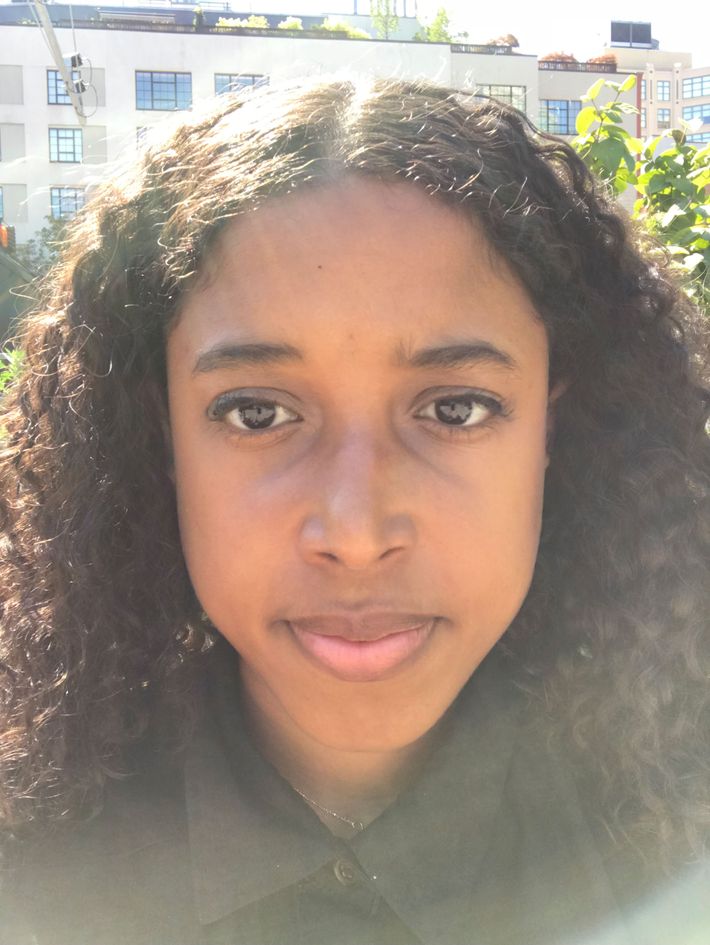 I'm not loyal to one eyeliner brand because I don't wear it that often. But when I do, I like to line only half of my upper eyelid, for no particular reason. My natural inclination is to pick a moderately priced liner from the drugstore.
This is the first Fenty Beauty product I've tried since I'm skeptical of celebrity brands (nothing against Rihanna), and cheap when it comes to makeup.
When I picked up Flyliner and heard the ink ball moving around inside, I wasn't sure if my eyelid was ready for what I assumed would be a harsh permanent marker affect. I was pleasantly surprised by the extremely thin, pointy flex brush, which allows precise, teeny, barely-there strokes. The delicacy of the brush made it feel like I was filling in a watercolor on my face, rather than aggressively doodling with a Sharpie. Just note that the liner comes out slowly and not at all at once, so you may need to get do a few strokes to get a thick line.
Kathleen Hou, beauty director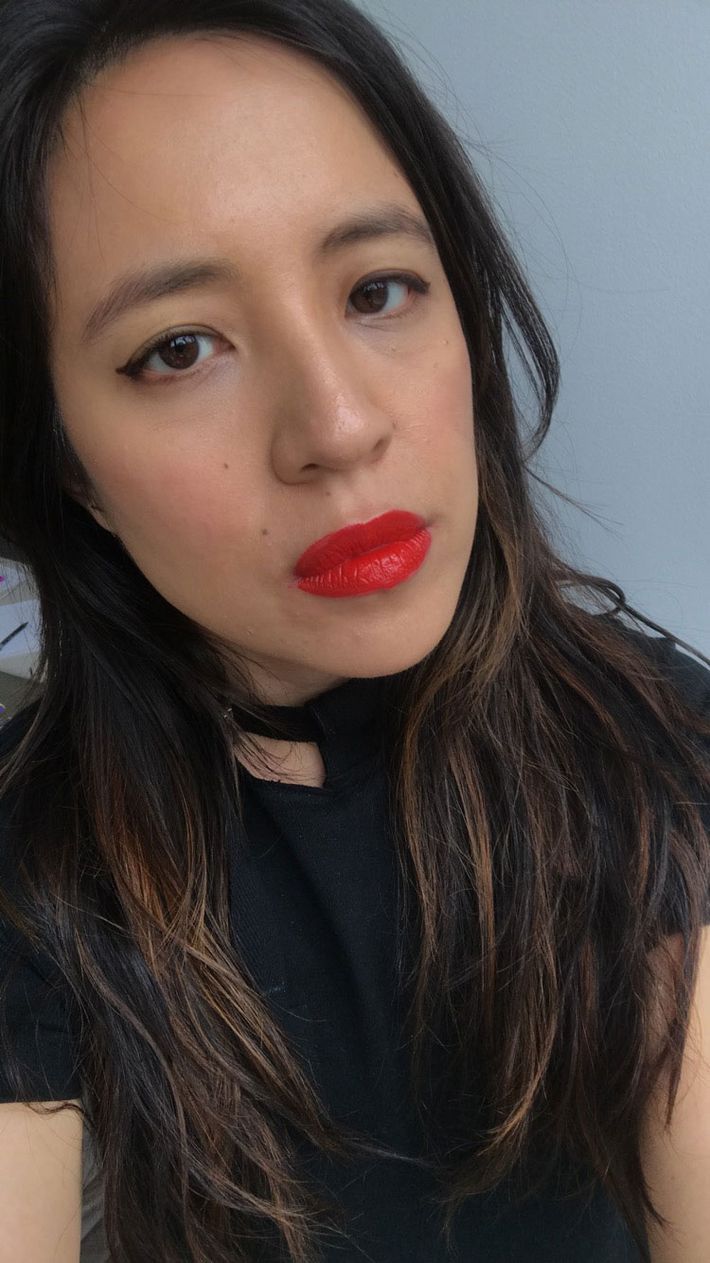 I just don't have the motor skills for liquid eyeliner. My hands get wobbly. I concentrate so hard on drawing a straight line that I forget to breathe, and then I start to sweat. But holding the Fenty liner made me feel like I was imbued with Rihanna's confidence. It was all good! If I messed up, that's what Q-tips are for. To try it out, I mentally cued up my favorite Rihanna track ("We Found Love") and just went for it.
Flyliner feels like a fancy art liquid pen. The color flows easily like Drake on a Rihanna track. This one practically glides like a skater tracing figure eights on freshly Zamboni-ed ice. The sharpness of the tip made it easy to draw, and I really liked how dark, shiny, and rich-looking the color was. Unfortunately, I also had to basically draw this liner with my eyes closed. It took some time to dry and I noticed that the color started to bleed and seep almost immediately. Over the course of the day, my cat-eye flick remained pretty strong, but it came with a side of smudgy eyelid. I don't blame Rihanna, though. I have hooded eyelids and she doesn't — she just doesn't know about that life.
If you buy something through our links, New York may earn an affiliate commission.