Maybe this sounds familiar: You're trying to look cool and casual on a date, so you spend several hours figuring out a cool, casual outfit. Eventually, you're a sweaty mess and the entire contents of your closet are lying on the floor — extremely cool and very casual.
Lucky for those of us for whom "effortless" is but an elusive dream, there's Rachel Comey, queen of looking cool without trying too hard. Take this mustard-yellow top, which I like to call "a crop top for grown-ups" since it reveals a few inches of skin without being too short or too tight. Pair it with high-waisted white jeans so that you don't look like Britney circa 2000, and include a bright bag for texture and contrast. Whether you're going on movie date with your partner or you've swiped right for the first date at a bar, it's a stress-free look you can keep coming back to.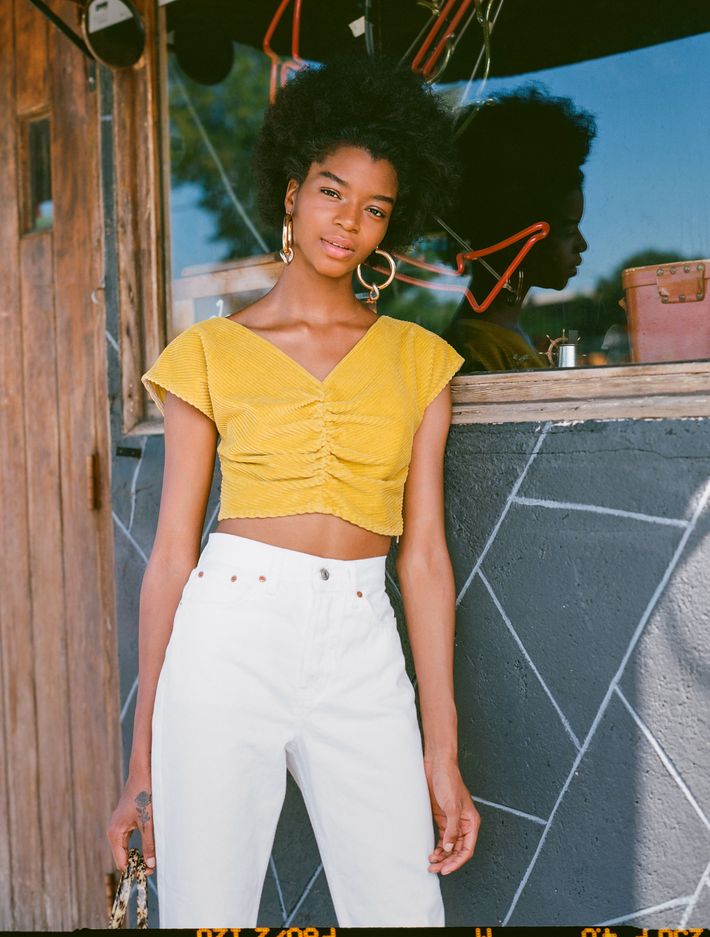 Photography by Heather Hazzan
Styled by Lindsay Peoples Wagner
Produced by Liane Radel
Makeup: Angela Davis Deacon @ De facto using Paula's Choice
Hair by Junya Nakashima
Model: Kyla at Muse, NYC
Thanks to Quixote, NYC.
If you buy something through our links, New York may earn an affiliate commission.