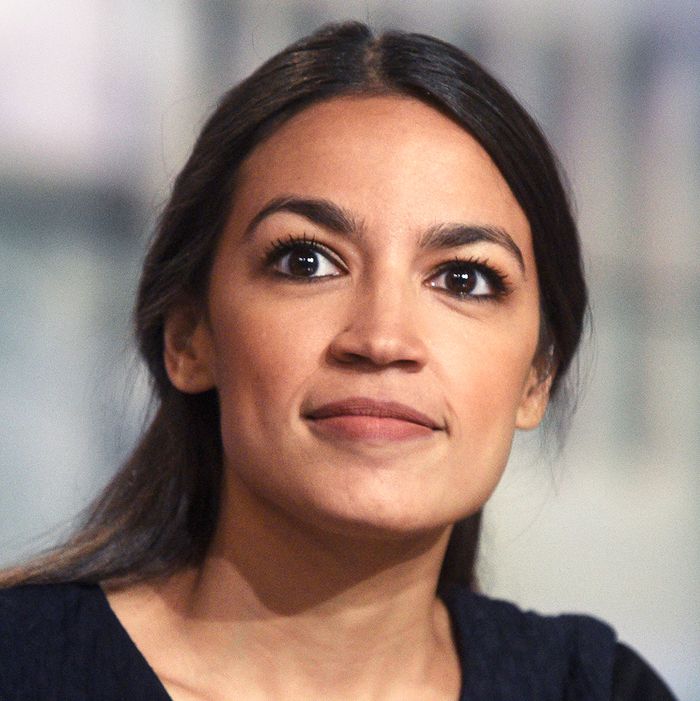 Alexandria Ocasio-Cortez.
Photo: NBC NewsWire/NBCU Photo Bank via Getty Images
When Alexandria Ocasio-Cortez won Tuesday's Democratic primary in New York's 14th Congressional District, she instantly became a household name. The 28-year-old Bronx-born Democratic Socialist, who wasn't even covered by many major outlets prior to her victory, soon found herself everywhere from the papers to prime-time to late-night TV. She also, inevitably, found herself facing some criticism from the right.
Take conservative host John Cardillo, who attempted to own Ocasio-Cortez by suggesting that she … grew up in a house as a child. "This is the Yorktown Heights (very nice area) home @Ocasio2018 grew up in before going off to Ivy League Brown University," he tweeted. "A far cry from the Bronx hood upbringing she's selling." Cardillo also attached a Google Street View picture of the modest home in question.
Though Cardillo was thorough with his house-stalking, a simple search would've revealed that she actually attended Boston University. She addressed that in her reply, then took him down in a series of tweets. "It is nice. Growing up, it was a good town for working people. My mom scrubbed toilets so I could live here & I grew up seeing how the zip code one is born in determines much of their opportunity," Ocasio-Cortez wrote. "Your attempt to strip me of my family, my story, my home, and my identity is exemplary of how scared you are of the power of all four of those things."
On a lighter note, Fox News attempted to alarm their viewers by posting Ocasio-Cortez's platform in a series of bullet points that includes "Medicare for All," "Housing as a Human Right," "Women's Rights," and "Support Seniors" — a graphic she's since promoted herself.