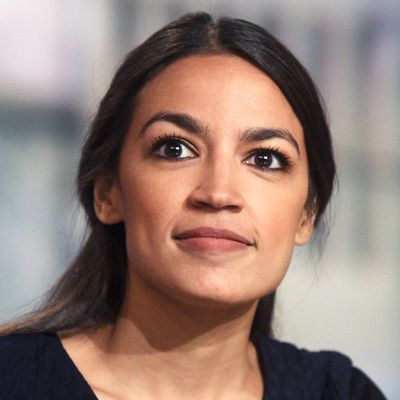 Alexandria Ocasio-Cortez.
Photo: NBC NewsWire/NBCU Photo Bank via Getty Images
Democratic congressional candidate Alexandria Ocasio-Cortez has won not one, but two primaries already. The Bronx-born Democratic Socialist won in New York's 14th Congressional District last month, and last night won in the 15th as well via a write-in campaign. She was not campaigning or running in the 15th at all.
Yep, her Democratic Socialist platform was so popular that she won a write-in primary in a neighboring district that she wasn't competing in. Because state law bars someone from holding two offices at the same time, she will have to decide between the two. She confirmed last night over Twitter that she would stick with the primary race in NY-14 — the one she was actually vying for.