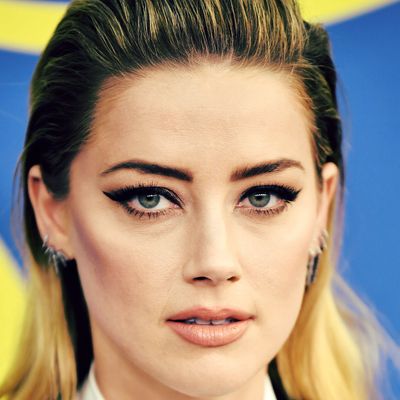 Amber Heard.
Photo: Dimitrios Kambouris/2018 Getty Images
Amber Heard is learning that the internet never forgets. The actress tweeted yesterday about an ICE checkpoint in Hollywood, close to where she lives. That part is fine. But then she followed up with, "everybody better give their housekeepers, nannies, and landscapers a ride home tonight…"
After the backlash began, Heard deleted the tweet and replaced it with one critiquing checkpoints as a whole. But that didn't stop people from asking where her previous tweet went.
Heard, who has been tweeting often about the family-separation policy and describes herself as an "activist" in her twitter bio, later said that her misstep shouldn't distract from the "real issues." She implied that her original tweet — the one saying that nannies, landscapers, and housekeepers would need a ride home — was a simple statement.