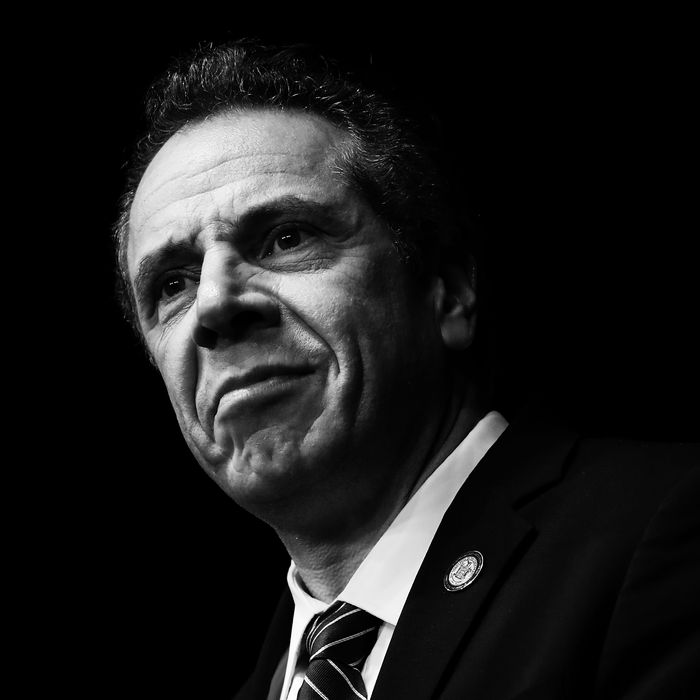 Andrew Cuomo.
Photo: Drew Angerer/Getty Images
Each summer, trendy young people flock to Montauk's hip Surf Lodge venue to hang out with other trendy young people — lately, that's included Tiffany Trump and not the cast of Bravo's Summer House. But soon, the bar will be hosting a … different … crowd, when Governor Andrew Cuomo holds a fundraiser there this weekend.
"Page Six" reports that a happy hour will be held on Saturday night for Cuomo, who has yet to clarify his favorite Sex and the City character. The governor's daughters, Mariah Kennedy Cuomo and Michaela Kennedy Cuomo, are reportedly serving as hosts for the evening, which was organized to raise funds for his reelection campaign.
The gossip column notes that the event costs $2,500 to chair, $1,000 to host, $100 to attend as a guest, and just $50 for students. Hopefully none of his guests will have to depend on New York's failing public transit system to get there.