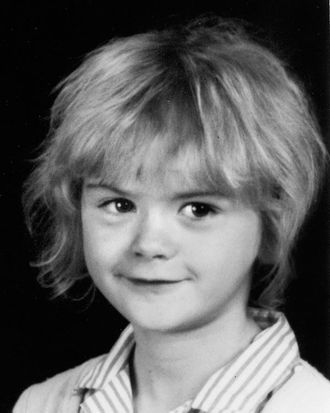 April Tinsley.
Photo: Fort Wayne Police Department
In April 1988, April Tinsley's body was found in a ditch in Fort Wayne, Indiana. The 8-year-old had been abducted as she walked to a friend's home to get her umbrella, then sexually assaulted and suffocated. For 30 years, her horrifying death remained a cold case — until Sunday morning, when 59-year-old John Miller was arrested and charged with her murder. Here's what to know about the case.
Police found a haunting message two years after Tinsley's death.
In May 1990, investigators came upon a barn in Northern Indiana, near where Tinsley's body had been found. "I kill 8 year old April M Tinsley," someone had scrawled on the side. "[D]id you find the other shoe haha I will kill again."
And the alleged killer also sent other children notes.
In 2004, the Washington Post reports, four notes were found containing references to Tinsley, threats, used condoms, and photos of the sender's genitals. Three of them had deliberately been placed on bicycles belonging to young girls. The FBI released one excerpt:
"Hi honey. I been watching you I am the same person that kinapped an rape an kill Aproil Tinsely you are my next victim."
The sender also threatened to blow up the girl's house.
The notes helped build up a DNA profile against the killer.
DNA collected from the condoms ended up matching the DNA found on Tinsley's underwear back in 1988. Per ABC News, police arrested Miller "after using a genealogy database to narrow down the DNA match to either him or his brother." (As you may recall, police also recently used genealogy websites to track down the alleged Golden State Killer.)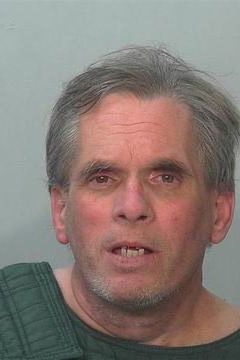 Miller has reportedly already confessed.
The charging documents claim that investigators asked Miller if he "had any idea why the police wanted to talk to him" when they arrived at his home on Monday. He reportedly told them "April Tinsley," and then confessed to killing her 30 years ago in his trailer. Preliminary felony charges against Miller include murder, child molestation, and criminal confinement.