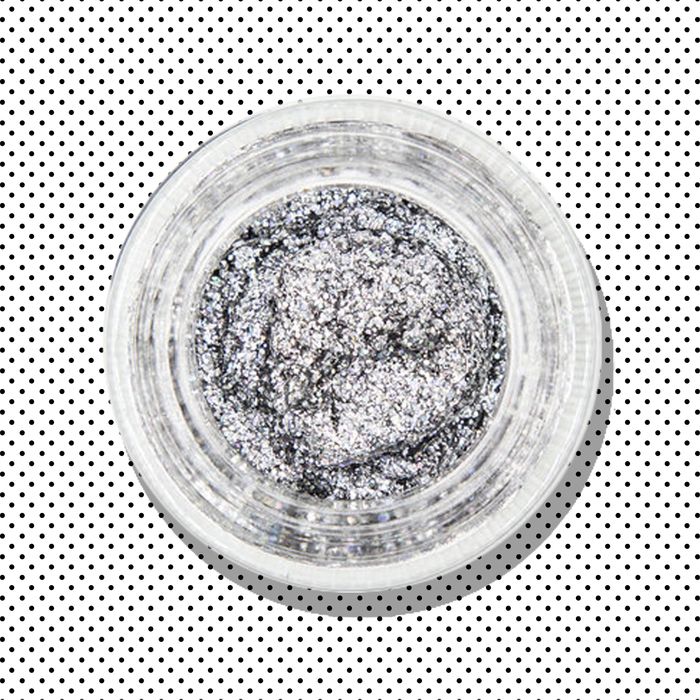 Bless Megan Dugan, CEO of the L.A. beauty company Lemonhead, who decided that the world needed a truly superior glitter makeup product. Her Spacepaste is the flashiest, glimmieriest, most all-out sparkly way to smear glitter across your body. It's malleable. It's not crunchy. It sticks on to your face, but it's not sticky. And it contains such a high ratio of glitter to paste that you might break your Kira Kira app.
Spacepaste isn't just for glitter ponies at Burning Man or Coachella. Priyanka Chopra wore it at the Met Gala, and Margot Robbie and Katherine Langford have flashed it on their eyelids on the red carpet. Kacey Musgraves even has a custom blend called Golden Hour. You can pretty much smear it any time and on any part of your body, whether it be your lips, cheekbones, hair, knees, or thorax.
Dugan calls Spacepaste, which she hand-pours at her L.A. factory, "glitter for adults." One of the worst things about being an adult is being responsible for cleaning up after a party, but she smartly designed her product so that it wipes away easily with water once your glitter moment has ended. And did I mention it's vegan and cruelty-free? With so little fallout, you can enjoy some good, truly clean fun.