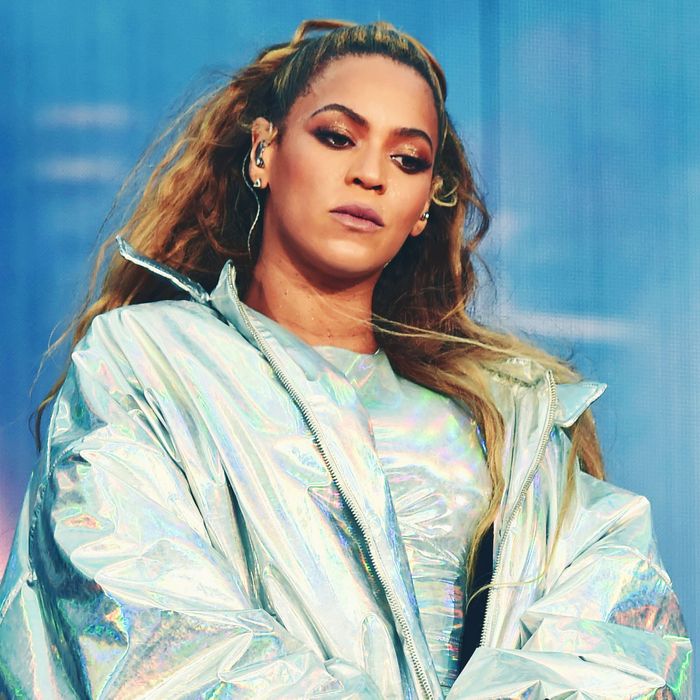 Beyoncé.
Photo: Kevin Mazur/Getty Images For Parkwood Entert
It has long been assumed that Beyoncé can do anything, including reinventing Instagram and taking over the Louvre. Another thing she can and will do (reluctantly) is climb down a ladder in stilettos during a concert.
She displayed this talent last night in Warsaw. At the very end of her OTRII concert, she and Jay-Z are on a floating stage together. However, this time the stage got stuck, and Bey was faced with a tall ladder to climb down in her thigh-high stiletto boots.
Fan videos of Beyoncé show the singer discussing exit strategies with multiple crew members. It's blurry, but clearly, she did not want to go down that ladder (we don't blame her).
Eventually, she descended the ladder in — I repeat — stiletto thigh-high boots and a thong bodysuit. The crowd cheered when she was back on terra firma.