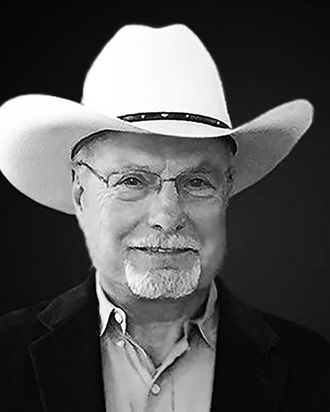 Bobby Wilson.
Photo: Facebook
Bobby Wilson, a Republican candidate for Arizona state Senate, recently attended a forum on gun control in Tucson. While there, Wilson said he was "living proof" that the only way to stop someone who intends to harm others with a gun is a "good guy with a gun." By that he means, he shot and killed his mother in alleged self-defense.
As the Associated Press reports, Wilson spoke about being "lucky" to be alive after shooting an attacker in self-defense. He did not mention at the event, organized by gun-control group Moms Demand Action, that the person he killed was his mother, though he did write about shooting and killing her more than 50 years ago (on the same night his sister died and his family house burned down) in his 2010 book Bobby's Trials.
Wilson told the AP that he isn't trying to hide anything; he claims that his mother shot at him with a rifle while he was in bed in Oklahoma in 1963, and that he then shot and killed her. Wilson also alludes to the incident on his campaign website, writing:
He and his sister were raised by a deranged mother who was a fugitive hiding in the backwoods of S.E. Oklahoma. In 1963, she tried to murder her own children in the early morning hours and only Bobby survived the deadly chaos that followed.
But according to the Arizona Republic, newspaper accounts from the time of his arrest tell a very different story: A 1963 report says Wilson confessed to murdering his mother and sister and setting the house on fire. Three years after he was charged with murder, according to court records, he filed the court for "mental incapacity to make a rational defense," claiming he suffered from amnesia and could not remember what happened on the night of the killings. The case was eventually dismissed.
Last year, Wilson told the Green Valley News, a publication based in southern Arizona, that he miraculously regained his memories years later, which led him to realize he was innocent and enabled him to write Bobby's Trials. (He told the Republic that "the district attorney and sheriff apologized for [his] ordeals and the judge dismissed all charges against him.")
At the event in Tucson, Wilson said, "I'm lucky to be alive, twice over." Democratic representative Daniel Hernandez, who represents the same district Wilson is running in, told the AP that many people in attendance — including former congresswoman Gabby Giffords, who was shot in 2011, and other survivors of gun violence — were shocked by Wilson's comments. Wilson also commented at the event that Giffords should have had security the day she was shot in Tucson.
"I've never ever heard someone be so aggressive in that view, and also to drag Gabby into it, I thought, was so distasteful and so disgusting," Hernandez told the AP.
Wilson is running against Republican Shelley Kais in the current GOP primary, for a seat currently held by Democrat senator Andrea Dalessandro.