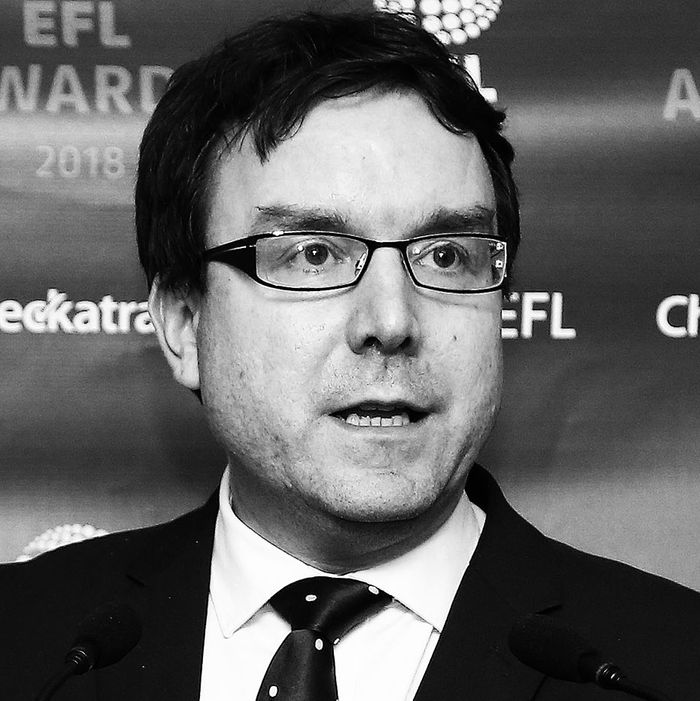 Tory MP Andrew "Daddy" Griffiths.
Photo: James Marsh/BPI/REX/Shutterstock
Before you read this story, I invite you to take a moment to think about your romantic partner, or someone, anyone (or anything) who arouses you. Notice how your heart rate elevates, how your skin tingles, how your body heats up. Feel these sensations, and then, like an old pair of sandals you Kondo'd, thank them and say good-bye. You won't be needing them from here on out, because after reading these sexts sent by Tory MP Andrew Griffiths, you will never feel desire or arousal ever again.
Griffiths resigned as Minister for Small Business this weekend, after two of his constituents shared some of the over 2,000 lewd sexts he sent them over a period of three weeks — an average of 95 per day (!).
"Nobody has ever sent me that many texts in the space of three weeks. Nobody I've not met in real life. I had to put my phone on its airplane mode because of it,"one of the women, 28-year-old bartender Imogen Treharne told the U.K.'s Mirror newspaper.
This explicit barrage included messages like:
"I can be an evil fucker when I'm turned on."
"A horny daddy is a generous daddy."
"I'm the daddy with the power. I'm the daddy with the naughtiest streak."
"Daddy has been up making speeches and running the country. But what he really wants to be doing is ******* naughty girls' *******."
"Daddy's busy running the country."
That last text, notably, was sent at 4:10 p.m. on June 25, a mere 25 minutes after he voted against the government's Brexit bill. Three days later, on June 28, he texted Treharne and her friend, "Sadly the Queen is ill," but it's unclear if that was a sext or just an update.
And on Father's Day, the new dad, whose wife Kate gave birth to their first child in April, texted Treharne, "My Father's Day is going perfectly. I just wish my little girl was sat on my knee. With those big tits in my face."
Treharne told the Mirror she sent the 47-year-old MP explicit videos and accepted over £700 from him, but "became turned off by his behavior and hypocrisy. One of his projects in government was to help establish the group Women2Win, an organization to help more female MPs get elected.
The feminist ally also reportedly boasted to Treharne about beating women during sex, and texted her, "I had a **** who I made dress up like a pig- piggy nose, ears, ****pig written across her forehead and a piggy tail **** ****." Let your imagination run wild with what those censored words might be.
"I am deeply ashamed at my behaviour which has caused untold distress to my wife and family, to whom I owe everything," Griffiths wrote in his resignation statement. "I do not seek to excuse my behavior and will be seeking professional help to ensure it never happens again."
So, good luck getting riled up after seeing all those cursed messages. This is not to kink-shame anyone who enjoys referring to themselves as "Daddy" or sexting about pigs. As with everything, context is key. If Griffiths weren't a wealthy, powerful man wielding his considerable influence to get women to send him nudes, and if he sent them, say, three texts a day instead of 95, it might be different.
But if you're a respectful sexual being who likes to experiment, feel free to add some of these phrases to your repertoire, whispering huskily into your partner's ear, "Sadly the Queen is ill … "