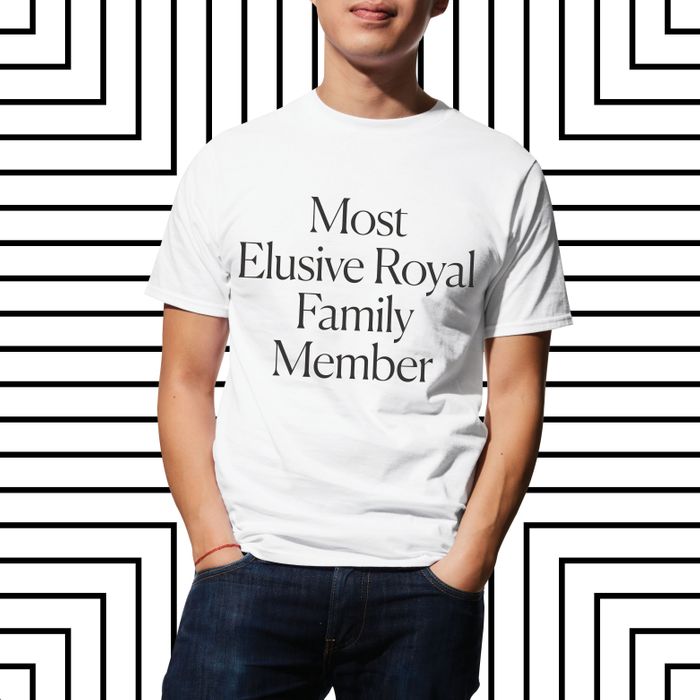 As promised, new and timely slogans that we're thinking about a lot will be added to the Cut Shop each week. Here's our latest addition!
Being a member of the British royal family seems to mean making a lot of "appearances," but Prince Louis proves the exception to the rule.
This week, our official royals expert, senior staff writer Lisa Ryan, joked that baby Prince Louis has to be one of the most "elusive" members of the royal family. In the two months since he was born we've seen him only twice — first, while leaving the hospital with his parents (Kate Middleton and Prince William!) on the day he was born, and then when his mom released some pics she took of him. But this week Prince Louis was finally back in the public eye for his christening.
If you too are an elusive royal family member, (our invite to the christening must have gotten lost in the mail), we've got the perfect shirt, below.
See all the Cut Shop T-shirts, here.