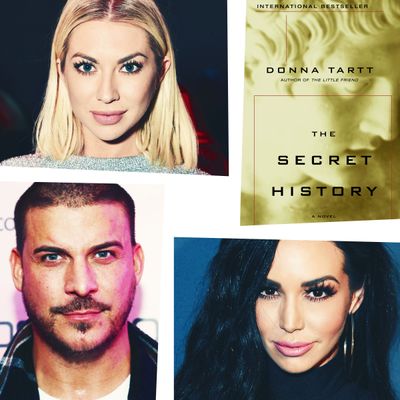 I recently had the great pleasure of reading, for the first time, Donna Tartt's beloved campus murder mystery The Secret History. It was very good. If you haven't read it, please take everyone's advice and read it right now. Leave work (you're feeling sick; actually you've been feeling sick and you've decided you should just try to knock it out once and for all) and pick it up on the way to the beach (!).
The book, which follows a group of students studying ancient Greek at an elite liberal-arts college in the '80s as they quote literature, have sex, and attempt to cover up a murder introduced at the onset, is typically read in one's high school or college years. I only read it recently (I am not in high school, though I remain remarkably young) because it did not call to me (I hated Latin) until I needed a book to read last week on vacation. And thank God! Now, having read it, I can now take part in the party game of casting it — a favored pastime of fans as well as blogs. The temptation to cast the book comes partly from the vivid way the witty, hot, brilliant, drunk, murderous characters are written, and from the anguish surrounding the fact that there has been no film adaptation to date.
Warner Brothers acquired film rights to The Secret History in 1992, the year it was published. The project never came to fruition for various reasons — difficulty producing a viable screenplay, the death of planned director Alan J. Pakula — and in 2002 the rights bounced to Gwyneth Paltrow and her brother Jake, who planned to produce and direct, respectively. The project was derailed again after their father, Bruce Paltrow, died at the end of that year, and the rights have since reverted to Donna Tartt. She says she has no plan to sell them again, but, with respect to Tartt, she has not yet heard my plan for casting. There is no way to predict how she may feel once she does.
Unfortunately, the correct version of a Secret History movie — a '90s Whit Stillman production featuring Chris Eigeman as Henry, Kate Beckinsale in a wig as Camilla, Taylor Nichols as Charles, Robert Sean Leonard as Richard, etc. — is currently impossible due to aging. Time's passage is cruel and I do wish it would stop. However, there is still time to make the novel into a film with, like the Greek students found in its pages, a group of doomed young people bent on drinking, fucking each other, and almost certainly murder: the cast of Vanderpump Rules.
(Whit Stillman would still direct.)
But who would play whom? Some choices are obvious; some are less-so. Let's see.
Julian Morrow: Lisa Vanderpump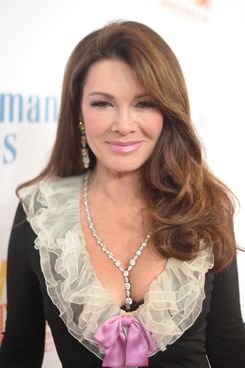 "Upon meeting Julian Morrow, one has the impression that he is a man of extraordinary sympathy and warmth. But what you call his 'Asiatic serenity' is, I think, a mask for great coldness. The face one shows him he invariably reflects back at one, creating the illusion of warmth and depth when in fact he is brittle and shallow as a mirror."
Revered by her hand-picked staff, obsessed with beauty, a user of exclusively Montblanc pens (I assume) — Lisa Vanderpump is the clear choice for the group's professor, Julian Morrow. She implicitly and explicitly encourages her staff's exploits while taking no blame for the results, and expresses disappointment in their actions, as if they have let her down. In fact, she is the true author of the chaos; chaos that always has a predictable conclusion.
She is also very enthusiastic about her occupation (being a restaurateur), as is Julian Morrow, who teaches Greek.
Henry Winter: Stassi Schroeder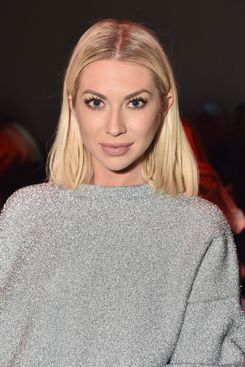 "But how," said Charles, who was close to tears, "how can you possibly justify cold-blooded murder?'

Henry lit a cigarette. "I prefer to think of it," he had said, "as redistribution of matter." 
Julian's favorite, the smartest of the bunch; the one no one is quite able to stand up to or disavow, despite consistent missteps. Of course, Henry is Stassi Schroeder. A psychological terrorist who pulls the strings of alliances and enemies, teasing out information as she sees fit. The real "No. 1 guy in the group," a title Jax erroneously claimed for himself. Stassi is the only cast member who could appropriately fill the role of Henry, though of course Ariana wishes it could be her. As a bonus, it is not hard to assume Stassi, like Henry, is unaware that men have landed on the moon.
Bunny Corcoran: Jax Taylor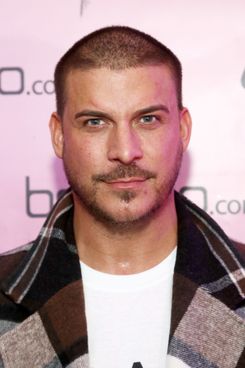 "In fact, I can't think of much I'd like better than for him to step into the room right now, glasses fogged and smelling of damp wool, shaking the rain from his hair like an old dog and saying: 'Dickie, my boy, what you got for a thirsty old man to drink tonight?" 
Jax, like Bunny, is beloved by his friends for reasons that are not perfectly clear but are likely due, at least in part, to inertia. Like with Bunny, it's not hard to imagine a scenario in which the Vanderpump Rules cast (led by Stassi) would come together to push Jax off of a cliff. Thieving, penniless, can't spell, for sure dupes people into picking up the check when he asks them out for dinner, goes by a nickname, older than everyone else, drunk all the time on someone else's booze, and (Bunniest of all) a gossip you can count on to narc on you at the worst possible moment. Of course, Bunny is Jax Taylor.
Marion: Brittany Cartwright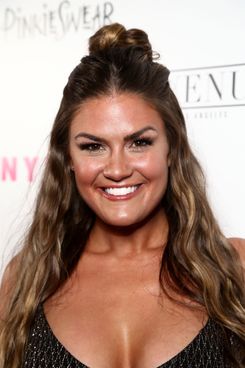 "The next day, he and Marion would be having lunch together or walking down by the playground. 'So you and Marion got everything straightened out, huh?' one of us would ask when next we saw him alone.

'Oh, yeah,' Bunny would say, embarrassed."
It's not necessary that all of the relationships map out in the casting as they do on Vanderpump Rules but it just so happens that Brittany Cartwright, Jax's long-suffering girlfriend and soon-to-be wife, is a perfect fit in the role of Marion, Bunny's long-suffering and seemingly oblivious girlfriend who likely would have been his wife had he not been murdered.
Francis Abernathy: James Kennedy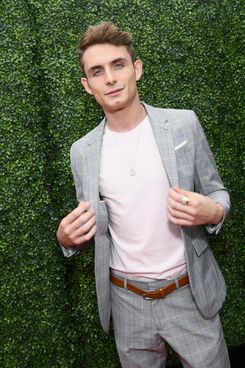 "Angular and elegant, he was precariously thin, with nervous hands and a shrewd albino face and a short, fiery mop of the reddest hair I had ever seen. I thought (erroneously) that he dressed like Alfred Douglas, or the Comte de Montesquiou: beautiful starchy shirts with French cuffs; magnificent neckties; a black greatcoat that billowed behind him as he walked and made him look like a cross between a student prince and Jack the Ripper. Once, to my delight, I even saw him wearing pince-nez." 
Come on.
Charles and Camilla Macaulay: Tom Schwartz and Tom Sandoval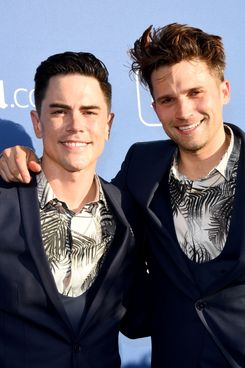 "Though I had thought of various ways to phrase this question, it seemed, in the interests of clarity, most expedient to come to the point. 'Do you think Charles and Camilla ever sleep together?' I said."
Ah, the beautiful twins who seem like they must be fucking each other. Of course Charles and Camilla Macaulay would be played by Tom Schwartz and Tom Sandoval, respectively, chosen for their roles mainly — but not solely — because Camilla is beautiful and Charles has a severe drinking problem.
Cloke Rayburn: Katie Maloney-Schwartz?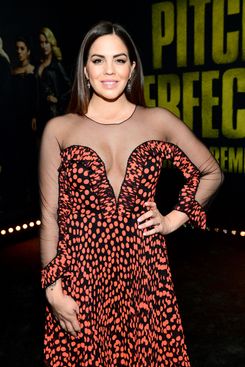 "Cloke Rayburn, a school friend of Corcoran's and one of those who first notified police, said that Corcoran 'is a real straight guy — definitely not mixed up in drugs or anything like that.'"



Not sure about Katie for this one, honestly, but I think it's close enough. Cloke's not in the book very much, so it doesn't need to be perfect. And I do think Katie should be in the movie, so. Filmmaking isn't a science.
Judy Poovey: Scheana Marie
"Judy Poovey lived a couple doors down from me and seemed to think because she was from Los Angeles we had a lot in common. She had wild clothes, frosted hair and a red corvette with California plates bearing the legend "JUDY P". Her voice was loud and frequently rose to a screech, which rang through the house like the cries of some terrifying tropical bird."



As the hard-partying valley girl who isn't really a part of the group but who is still known and still tends to be around, of course Scheana Marie is Judy Poovey. Judy Poovey is a more sympathetic character than modern-day Scheana Marie, but I do think she shares a spirit with pre-"Scheana Shay" Scheana and, of course, they are both from Los Angeles.
Richard Papen: Laura-Leigh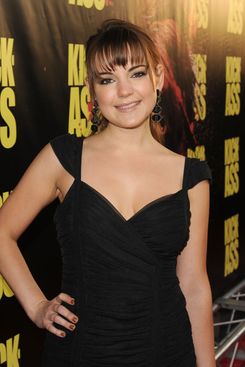 "I am gifted at blending myself into any given milieu — you've never seen such a typical California teenager as I was, nor such a dissolute and callous pre-med student — but somehow despite my efforts, I am never able to blend myself in entirely and remain in some respects quite distinct from my surroundings, in the same way that a green chameleon remains a distinct entity from the leaf upon which it sits, no matter how perfectly it has approximated the the subtleties of the particular shade." 
Ah, yes. It's true. The Secret History's world-weary narrator, Richard Papen, can only be inhabited Laura-Leigh, SUR server who appeared in a few episodes before leaving for a role in the movie We're the Millers. (Please allow yourself a moment to consider the brilliance of this casting.) The outsider with a humble background, desperate to fit into her new surroundings to her great detriment. Text-message-bullied by Stassi, used by Jax, seemingly adopted by a group that never truly accepted her — a generally decent person who got mixed up in a bad scene because she wanted more out of her life. The only one to make it out with her faculties in tact, mostly. Richard Papen is, of course, Laura-Leigh.
The end, thank you.