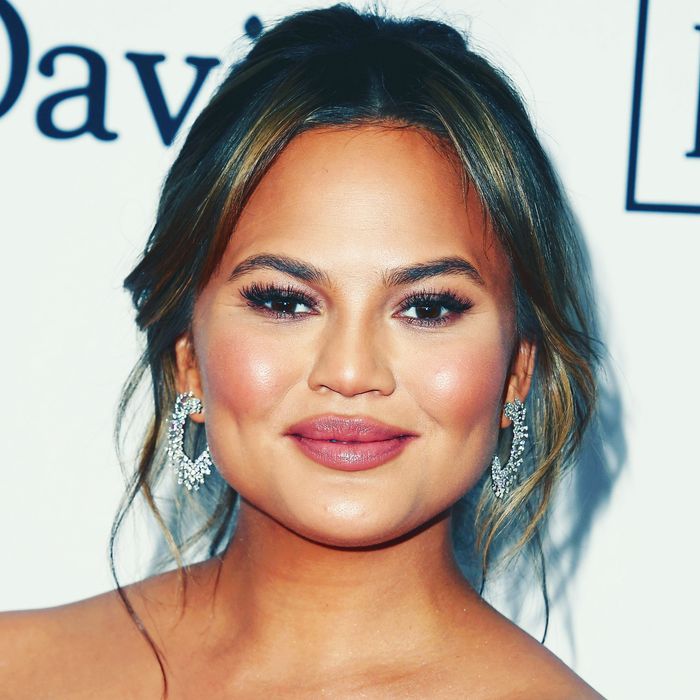 Chrissy Teigen.
Photo: Steve Granitz/Getty Images
Chrissy Teigen is never one to shy away from saying what we're all thinking. (Remember the tweet that inspired our president to block the model-slash-cookbook-author-slash–Cool Mom?) This time around, she's pointing her Twitter fingers at Thomas Markle Sr., a man who's become infamous for stirring up drama around his daughter Meghan.
After Thomas said in a Daily Mail interview that Meghan had cut him off and changed all her numbers since marrying into the royal family ("perhaps it would be easier if I was dead"), following several months of interviews with countless media outlets about his estranged daughter, Chrissy decided she'd had enough of him:
In the interview, Thomas said, "I used to have a phone number and text number for personal aides at the Palace, but after I said a few critical words about the Royal Family changing Meghan, they cut me off." He also said that Princess Diana, Harry's late mother, would have "loathed" the way the family is treating him.
Hmm, a few critical words … and some staged paparazzi photographs that eventually led to him refraining from walking his own daughter down the aisle.