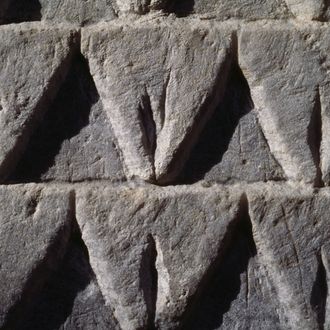 Photo: De Agostini/Archivio J. Lange/Getty Images
Drama is perhaps the world's most abundant natural resource. It can be found at ice cream shops in small-town New Jersey, on spin studio Yelp pages, and, most recently, in the corrections section of a New York Times article about vagina selfies.
It all started last week, when the Times published writer Laren Stover on the topic. A few days later, they found out that she essentially used her 2,000-word slot in the paper of record to target a woman who once sent her husband a vagina selfie.
As writer Zoë Bernard pointed out on Twitter, the correction is stunning — and, in my opinion, more entertaining than the original piece:
An earlier version of this article included an anecdote about a married man who received an intimate selfie from a woman who was not his wife; the article also included comments from others about the selfie.




Editors were not aware until after publication that the married man was the writer's husband. If editors had realized the connection, the incident would not have been included, or would have been described differently. That material has now been removed from the article.
A web tool that shows the differences between the original and updated article revealed the anecdote in the now-deleted lede. In it, Stover spends two paragraphs unpacking and criticizing the woman's picture.
A tale of cyber-infidelity is what inspired my research into the selfie erogenous zone after a group of us at Bosie Tea Salon in Greenwich Village glimpsed one that a married man received by direct message from a Twitter fan in California: a 48-year-old Turkish-Armenian housewife, mother of two and "lover of fine art" called Vivien (not her real name). It was captioned, without irony, "snap."




From the awkward angle, purpled hue and identifying features, we realized Vivien had missed the advice on lighting and how to take the perfect anonymous shot (it's all out there on Google) and included not only the beauty mark under her right breast but also a pierced heart necklace.
The original piece also had her quoting a woman ("she and her friends take artistically styled and composed shots but don't send them to married people") who saw Vivien's picture and felt compelled to say, "If you got a little pudge, you got to work around it and find an angle that's flattering."
The Cut has reached out to both Stover and the Times for comment and will update this post when we hear back. In the meantime, if this happens to you — maybe just stick with a subtweet or an email? Way less work.