Helena Bonham Carter as Princess Margaret.
Photo: Sophie Mutevelian/Netflix
The Queen might be the main character on The Crown, but everyone knows the sidelines are much more fun. After unveiling the first photo of Oliva Colman as its new Queen Elizabeth for its third season, The Crown is back to introduce Helena Bonham Carter's new Princess Margaret. Carter, in what counts as a low-key role for the actress, is seen gazing at her cigarette – the show's twitter account captioned the photo "Hope."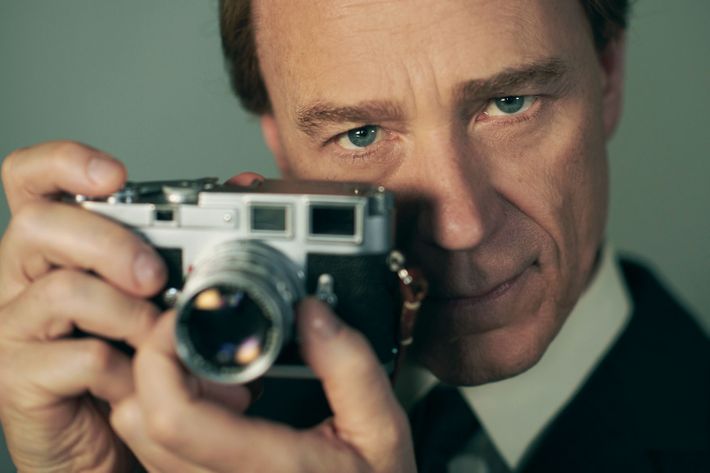 The Crown also released the first photo of Ben Daniels, who is replacing Matthew Goode as Margaret's husband Antony Armstrong-Jones, a.k.a. Lord Snowdon. He's got his camera out – the show's twitter account captioned that photo "Hurt." – and you just know that a few scandals are headed that couple's way. Mostly because those scandals very much happened. The new cast will stick around for two seasons of the Netflix' show. It's third will premiere in 2019, starting off its action in 1963.