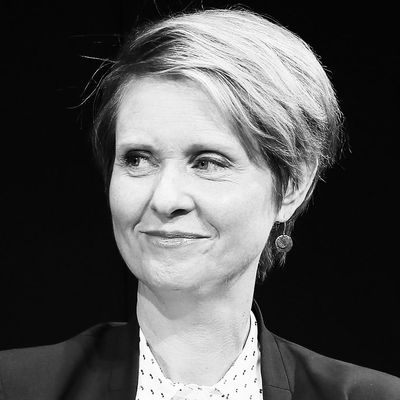 Cynthia Nixon.
Photo: Astrid Stawiarz/Getty Images
Although we've known that Cynthia Nixon is running for governor of New York for months, she still needed to collect at least 15,000 signatures to appear on the ballot for September's Democratic primary against Andrew Cuomo. On Thursday, she filed far more than that: over 65,000, in fact.
"Gov. Cuomo may have all the money in the world from Donald Trump and Wall Street and the real estate developers, but we have the people in this campaign," Nixon told the New York Daily News. Per the paper, 45,000 signatures were obtained by volunteers, while the remainder came from paid canvassers. Cuomo, meanwhile, expectedly secured the party's nomination back in May.
The two will officially face off on September 13.