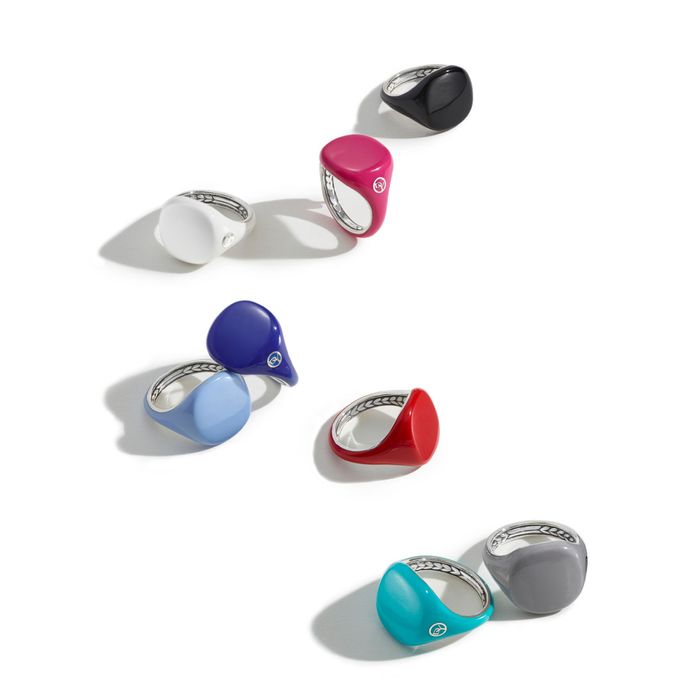 Photo: Courtesy of David Yurman
In this age of anti-fashion fashion, it's time to turn our eyes to the most underrated limb: the pinkie. It is the cooler little sister of the ring finger, the difference between sipping tea like a normal person and dining like the Queen (or Meghan Markle). David Yurman's always been a fan of the pinkie ring and today the brand just added to their line with ceramic signet-style rings. With eight colors available in enamel, you can go for mod black or white or playful pink and teal. The rings also come in gold, encrusted with gems and symbols like the evil eye or a sunburst. At $450, they may be pricey, but it's always worth it to be at the forefront of a trend, right?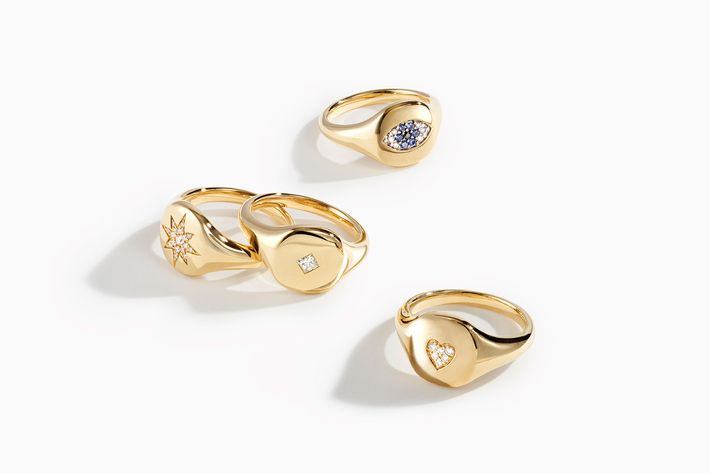 David Yurman's pinkie rings will be available on its website today.
If you buy something through our links, New York may earn an affiliate commission.