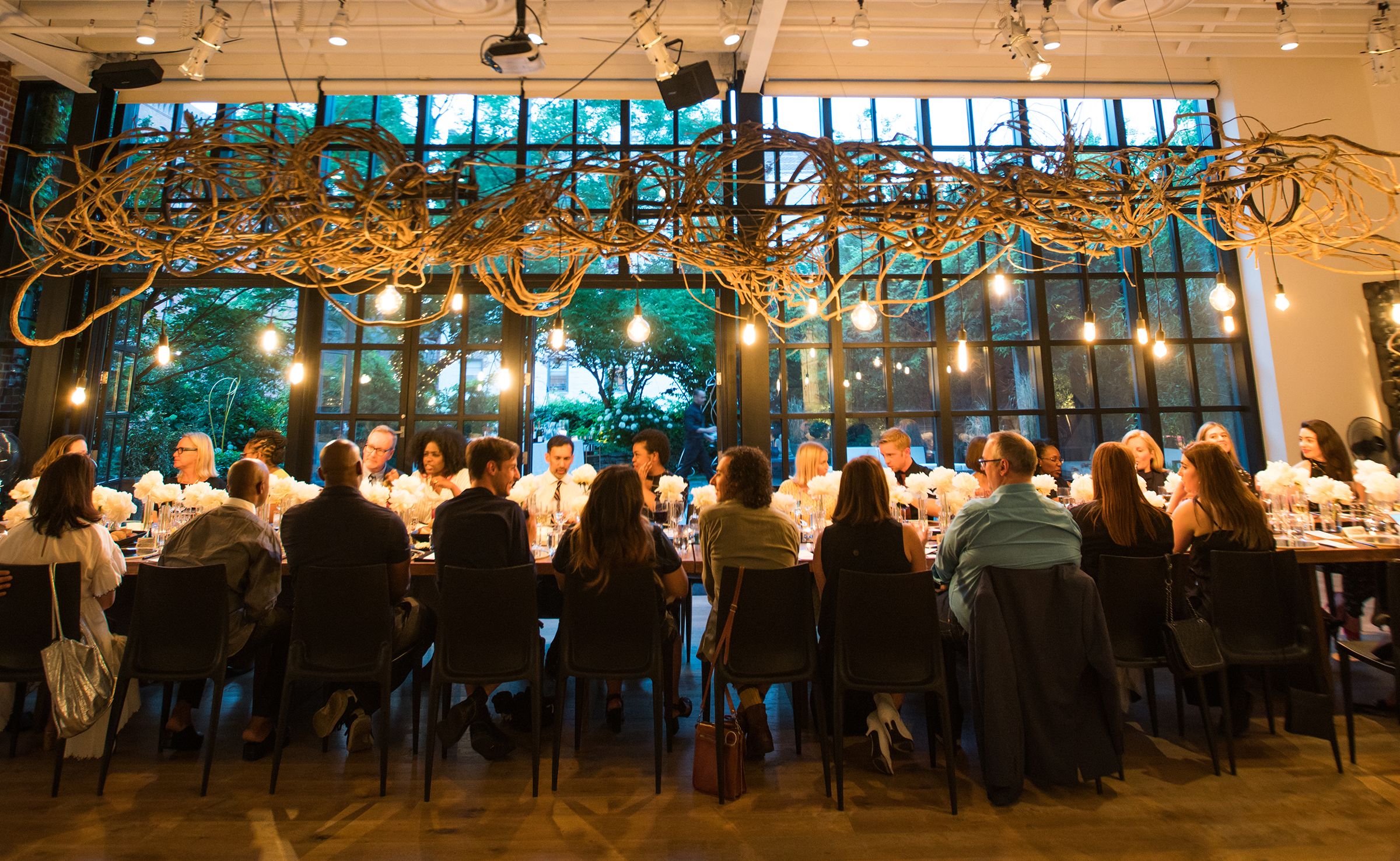 Picture it: A sprawling hidden terrace in the West Village, enclosed by trees and other lush greenery. A mix of stylish design VIPs (dressed in expressive summer attire, naturally) mingling cheerfully around the "zen garden." So the evening hummed to life on June 21 at Stephan Weiss Studio, an impressive space even for an interior design event. The occasion was the launch of our own Design Beyond™ Fellowship in partnership with Delta® Faucet, a summer-long opportunity created to discover, challenge, and mentor the next generation of leading interior designers.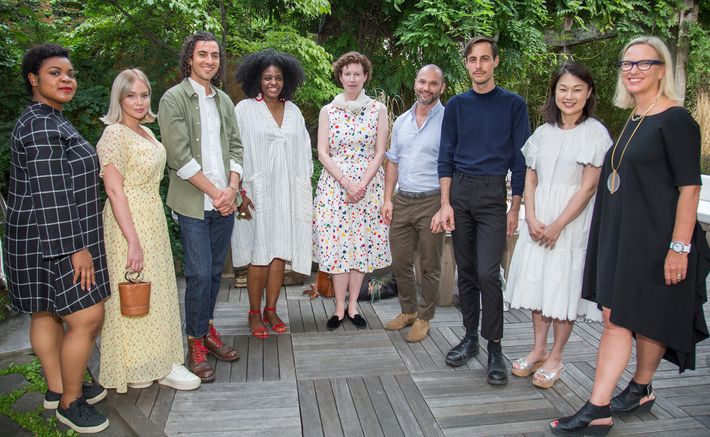 Among the 37 guests brought together by Wendy Goodman, New York magazine's design editor, were four highly respected interior designers who will serve as mentors to the fellowship's budding talent: Delia Brennan, Billy Cotton, Young Huh, and Ghislaine Viñas. The guests of honor also included the chosen fellows themselves: Selin Kurun from Brooklyn, Nicholas Ozemba from Manhattan, Ajaee Shepard from Los Angeles, and Spencer Sight from Kansas City.
Following cocktail hour on the terrace, the night turned even more enchanting, with guests seated around a staggering, artfully designed table for dinner and conversation. Faces included designers Brian J. McCarthy, Daniel Sager, and Doug Meyer, along with decorative-arts curator Liz O'Brien and plaster artisan Stephen Antonson. Júlio Leitão of Batoto Yetu and AphroChic's Jeanine Hays and Bryan Mason joined Kumar Atre and Casey Leigh Miller Atre of Studio Miller Atre, as well. Finally, editor Kathleen Hackett rounded out the group of renowned creative professionals.
Both Catherine Roper, director of brand marketing for Delta Faucet, and Goodman welcomed the fellows and mentors and spoke to the inspiration behind the fellowship. The women expressed their excitement for the fellows' formative experiences to come, and toasted the design community present. After Roper and Goodman acknowledged Sight, Kurun, Shepard, and Ozemba and their promising careers ahead, the assembled party indulged in three courses by Mary Giuliani Catering & Events. The highlight: passed dessert outside among twinkling garden lights.
Relive the special evening through the images below, and learn more about the Design Beyond Fellowship here.

This is paid content produced for an advertiser by New York Brand Studio. The editorial staff of The Cut did not play a role in its creation.