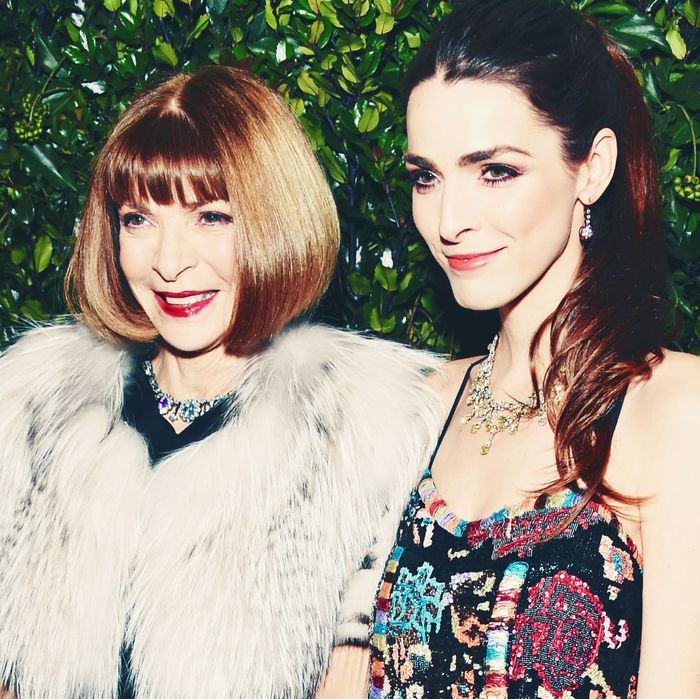 Anna Wintour and Bee Carrozzini.
Photo: David M. Benett/Dave Benett/Getty Images
If you were hoping Anna Wintour's daughter, Bee Shaffer, would have a wedding hashtag and a camera crew at her wedding, you thought wrong. Shaffer's nuptials to Francesco Carrozzini had a strict no-social-media rule. But that doesn't mean that there can't be some good old-fashioned word-of-mouth leaks.
It was revealed that actor Colin Firth officiated the ceremony, according to Us Weekly. A fine choice, but was Wintour-favorite Roger Federer not available? Bee Shaffer also changed her name and handle after the wedding on Instagram (the only place it really matters), to Bee Carrozzini.
At the wedding, Bee read part of a letter that she wrote to Francesco's mother, the late Vogue Italia editor, Franca Sozzani, before she died in 2016, a guest told "Page Six." After the wedding, the couple traveled to Portofino, where they are enjoying their honeymoon. The Daily Mail spotted Bee in a Dolce & Gabbana dress holding hands with her new husband. Congratulations to the fashionable newlyweds.