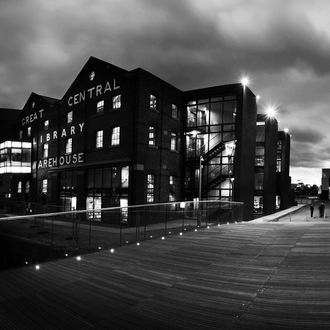 University of Lincoln.
Photo: Andy Weekes/REX/Shutterstock
A 21-year-old former student at the University of Lincoln has been accused of raping two women, and on one occasion, quoting Donald Trump before committing sexual assault.
On Tuesday afternoon, the jury at Lincoln Crown Court heard the charges against Hugo Penfold, who allegedly sexually assaulted one woman twice, and raped her once after she had been out with her friends. Lincolnshire Live reports that he's also facing a further charge of raping another female student in November 2016.
According to the first student, who was 18 at the time and has remained anonymous for legal reasons, she repeatedly rejected advances from Penfold, who then started to sexually assault her from November 2016 through March 2017. In a pre-recorded video statement she provided to the police, that was played in court, she claimed that she threatened to report Penfold on multiple occasions.
"I would tell him that it was sexual assault and I would report him," she said.
The student also stated that before one of the alleged incidents, Penfold quoted one of Trump's most infamous lines before the assault.
"He said, 'In the words of Donald Trump, grab her by the pussy,'" she said. "He then grabbed my vagina. He touched me on the outside of my clothes. He found it funny. I said that it wasn't funny and asked him to leave."
Penfold has denied both rape charges and all three charges of sexual assault, claiming that all sexual contact with the two women was consensual.
This article has been corrected to state that Penfold went to the University of Lincoln.