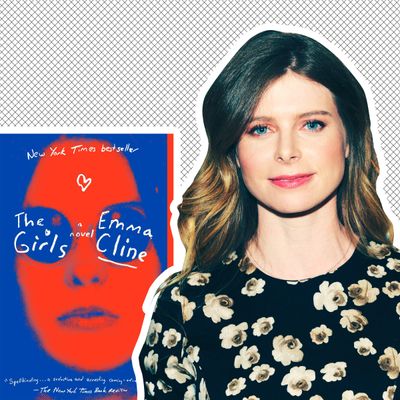 The Girls
, Emma Cline.
Photo: Lev Radin/Pacific Press/LightRocket via Getty Images
A judge has officially dismissed the contentious copyright infringement lawsuit against Emma Cline, author of the best-selling book The Girls, Publishers Lunch reports.
"I'm extremely gratified that a judge has dismissed the meritless claims against my novel, The Girls, and very thankful for the support I've received from the writing community," Cline told the Cut in an email. "As deeply painful as it has been to bring this dispute into the light, I'm glad I did not capitulate. My book is and always has been my own."
Cline was just 25 when she received a reported $2 million three-book deal from Random House, which began with her coming-of-age novel based on the Manson Family. The Girls came out in June 2016 to wide acclaim — but the following year, her ex-boyfriend Chaz Reetz-Laiolo filed a lawsuit accusing her of plagiarizing the book from his work. The original complaint by Reetz-Laiolo's lawyer, David Boies — who's also represented Harvey Weinstein — included extensive allegations about Cline's sex life, including snippets of explicit chats she had sent, in an attempt to discredit her.
On Thursday evening, Judge William Orrick threw out Reetz-Laiolo's copyright infringement lawsuit against Cline, ruling that the works in question had "few objective similarities and no substantive ones." (He also ruled that Reetz-Laiolo could refile within 30 days "if he can plausibly state a claim for intermediate copying.") One of Cline's counter-claims against Reetz-Laiolo, in which she accused him of domestic violence, was also dismissed.*
"We are pleased that the Court has put to rest these unfounded claims against our author Emma Cline," a Random House spokesperson said in a statement. "And we are proud to stand by Cline and her remarkable debut novel."
However, this may not be the end of Cline's legal battles. Reetz-Laiolo — along with his ex-girlfriend Kristin Keisel and former roommate Kari Bernard — are also accusing her of utilizing a key-logging software called Refog to access their personal information when they used an old laptop Cline had sold Reetz-Laiolo in 2015. Orrick did not dismiss the majority of those related hacking claims, though, per The New Yorker, Cline has claimed "that she had installed the spyware in order to monitor his behavior and protect herself." The Cut has reached out to Cline's lawyers about that particular development and will update this post when we have more information.
*The original version of this post incorrectly stated that all of Cline's claims against Reetz-Laiolo have been dismissed, while some are still pending.