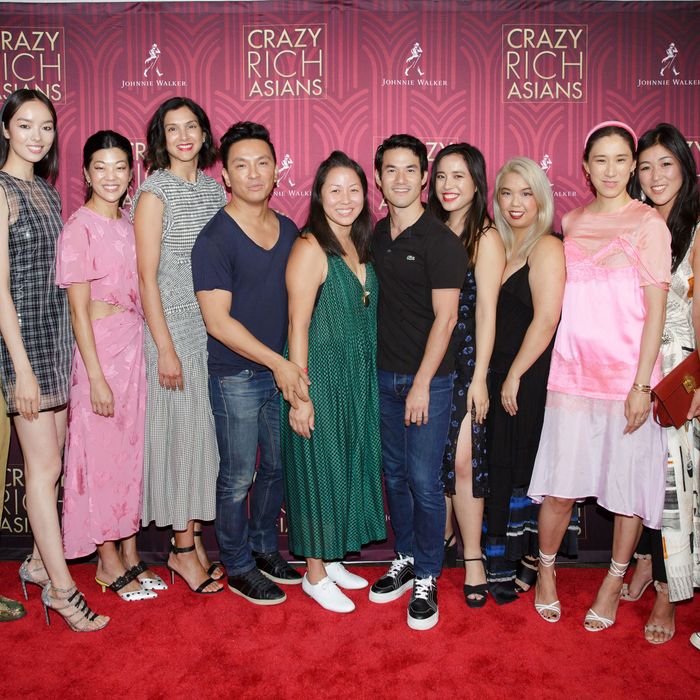 The hosting committee for the screening.
Photo: Max Lakner/BFA/REX/Shutterstock
When Crazy Rich Asians — the movie adaptation of Kevin Kwan's 2013 novel — hits theaters on August 15, it will the first major Hollywood film with an all-Asian cast since The Joy Luck Club was released in 1993.
Directed by a Chinese-American director, Jon M. Chu, Crazy Rich Asians is based on Kwan's novel about wealthy Chinese families living in Singapore and the class and culture conflicts that arise.
Last night, the fashion and media community gathered for an advance screening of the film at the Metrograph theater in New York City. The hosting committee was a mix of designers, models, editors, and influencers including Prabal Gurung, Phillip Lim, Joseph Altuzarra, Opening Ceremony's Humberto Leon and Carol Lim, Public School's Dao Yi Chow, Monse's Laura Kim, Fei Fei Sun, Eva Chen, Michelle Lee, Radhika Jones, Tina Craig, Hanya Yanagihara, and the Cut's own Kathleen Hou and Diana Tsui. The evening was a celebration of the film's significance, while also serving as an opportunity to acknowledge the work that still needs to be done toward achieving fair representation in the film industry.
Some of the co-hosts talked to the Cut about why Crazy Rich Asians is important, the challenges of growing up without media representation, and what changes they'd like to see Hollywood make next.
Read their quotes and see photos from the event below.
Prabal Gurung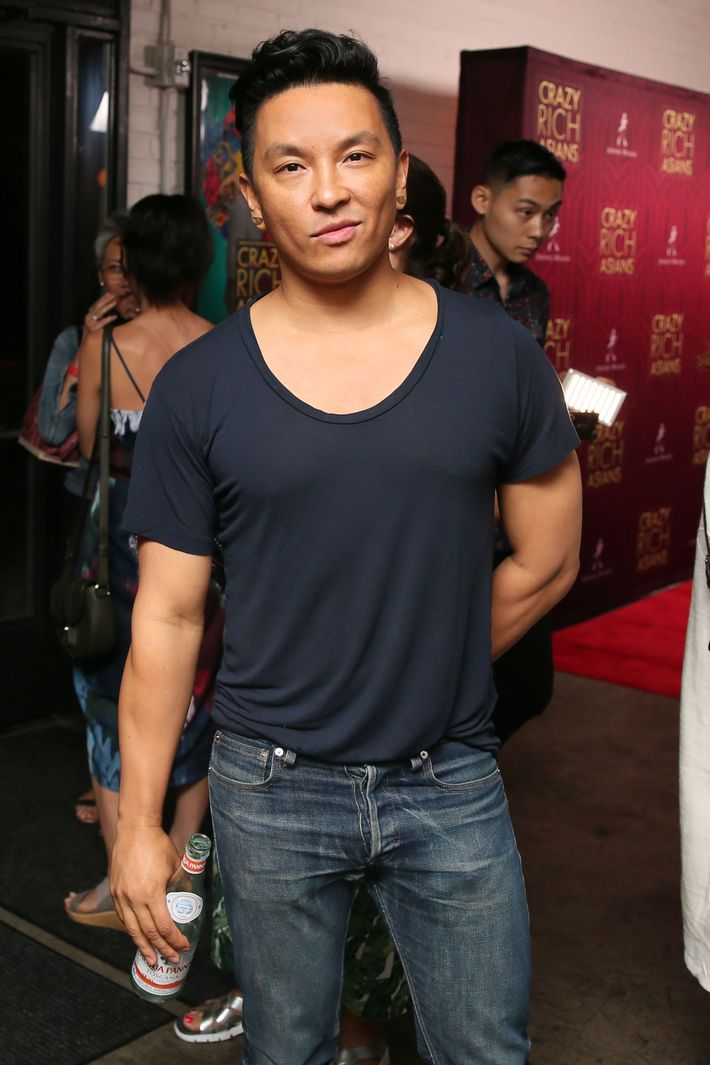 Asian representation has been horribly lacking across all aspects of our culture — Hollywood and the entertainment industry, the food industry, the fashion industry, the music industry, and so much more. Asians are either not included, are miscast, or are typecast and stereotyped or are cast or hired to fill an affirmative-action type of quota. I can't remember ever turning on the TV or going to a movie and seeing someone who looked like me, who represented me, or who felt desirable and came from an Asian background.




When I heard about Crazy Rich Asians, I couldn't have been more excited and immediately felt a need to support the film myself, and to rally my friends, and our industry to come together for this film in a larger way. It is smart, funny, optimistic, entertaining, and glamorous, and for the first time in 25 years, it is a film that features an all-Asian cast, director, and writer.




Now more than ever, we have to bring issues of inclusion, proper representation, and diversity to the forefront of the conversation in order to educate ourselves, our friends, our peers, and our followers. Starting a dialogue is the way to bring a change, and I am thrilled that with Crazy Rich Asians, a new era can be upon us.
Eva Chen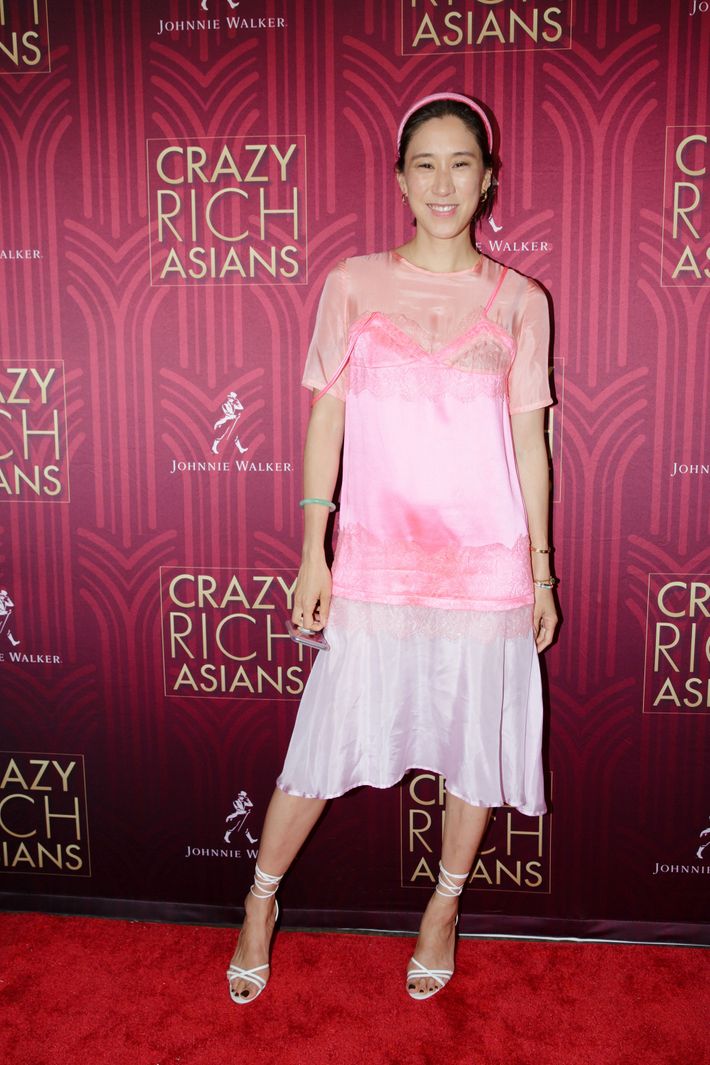 Growing up I never had any role models in the mainstream media that looked like me or that I could identify with. It was so important to support this movie. I saw Black Panther for instance, and saw how all the little girls and boys who watched it believed that they could be a superhero too.




Crazy Rich Asians is meant to be a fun, frothy, silly movie. It's a celebration. I've had the opportunity to meet with a lot of the stars of this movie, one on one, and I just feel so passionate about the work that they do. I'm an individual cheerleader to anything and anyone in the mainstream media trying to further the representation message whether they are Asian or not.




Diversity and representation are almost catchphrases these days, but I really do believe that every little step and everything we do matters.
Dai-Yi Chow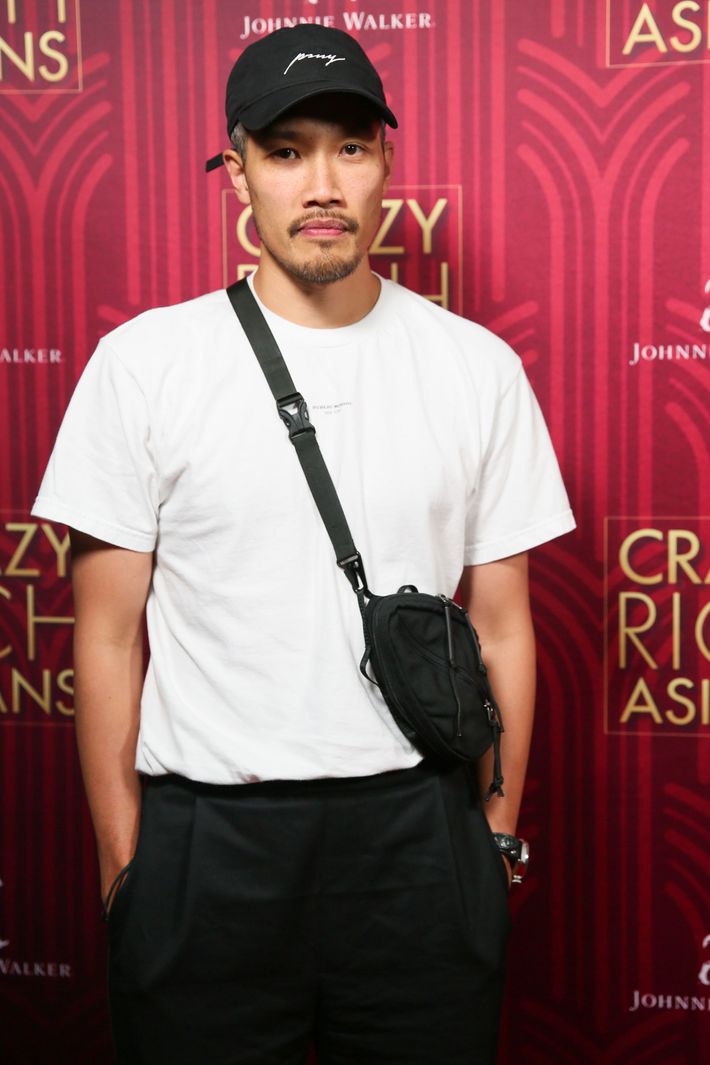 The fashion industry is a very tight-knit community, especially all of the Asian designers. When everyone got wind of the movie, there was instantly a group message chain that started going around. There was a lot of excitement to be able to come together and celebrate the film. To show our support for something like this is a rarity.
Michelle Lee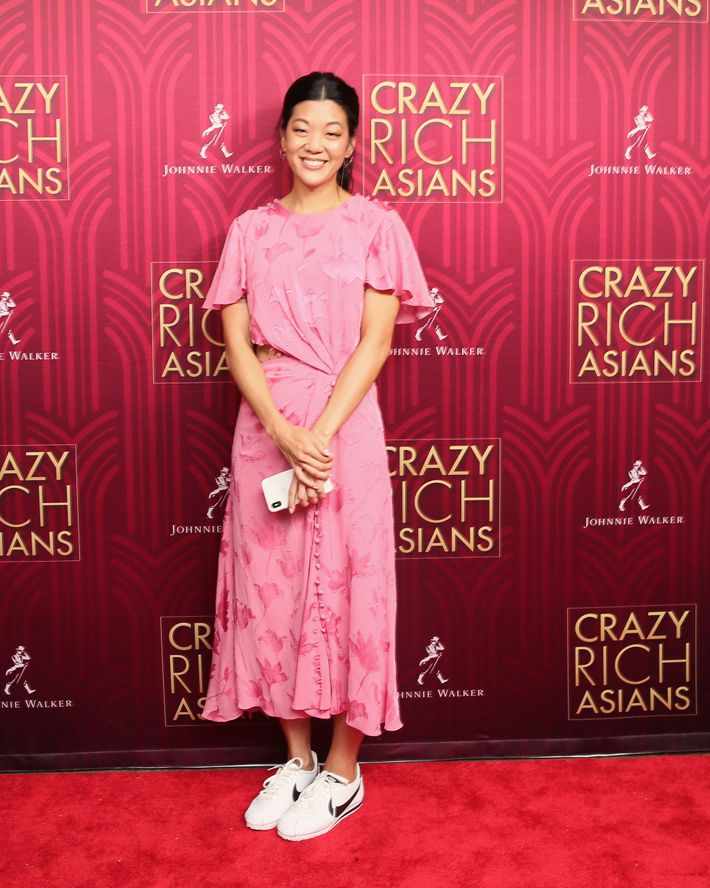 I remember when The Joy Luck Club came out and how groundbreaking that felt. It not only put Asian actors at the forefront of a major movie, it also presented the characters as complex, layered humans who weren't just easy stereotypes. But what on earth happened after that? It's actually insane that it's been 25 years since Joy Luck Club came out. And how many major Asian-led films have we had here in the U.S.?




When I first started talking to Warner [Bros.] about Crazy Rich Asians, I remember saying to them: "I believe really strongly in this. Let me know how I can help." To me, this movie stands for something bigger. Its success would help crush the old bigoted belief that movies led by people of color can't succeed in the mainstream.




I'm so proud to join my fellow co-hosts at this screening. It feels like a real moment for Asian-American culture, like we're tipping over into a time when we can come together more and stand together as a community.
Greta Lee and Carol Lim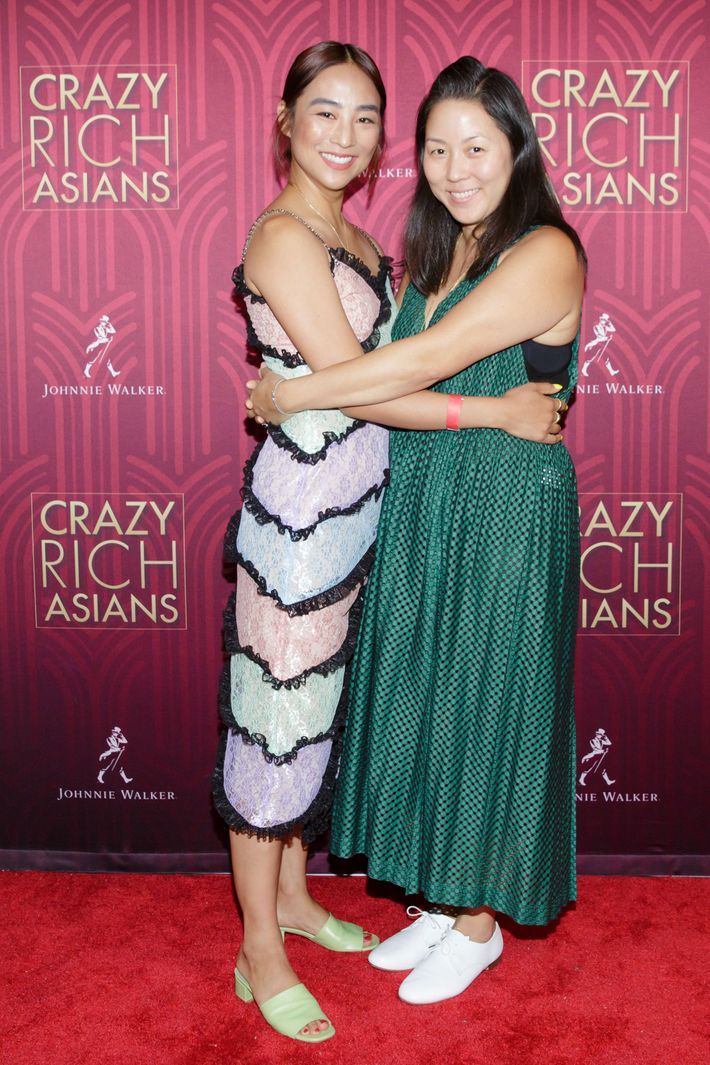 Opening Ceremony is excited to co-host the screening of Crazy Rich Asians, a movie that celebrates Asian and Asian-American cultures during a time when embracing diversity is more important than ever.




This film represents an important moment in the American entertainment industry in which Asian-specific narratives and characters are depicted authentically, with consideration and nuance.
Phillip Lim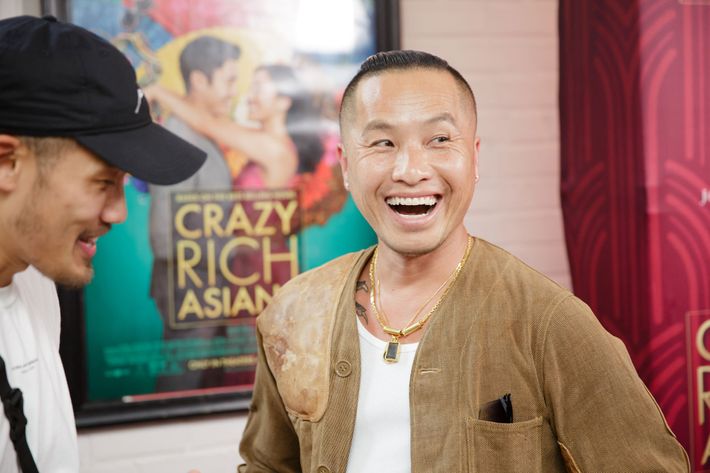 Think about this. It's 2018. Sandra Oh was the first Asian female nominated for an Emmy. 2018. First ever! Let's put that into perspective.




I think we are completely nonvocal so we get passed over very easily. There is a spirit and community here tonight that has been a long time coming. I look around the room and I'm really impressed.
Diana Tsui and Kathleen Hou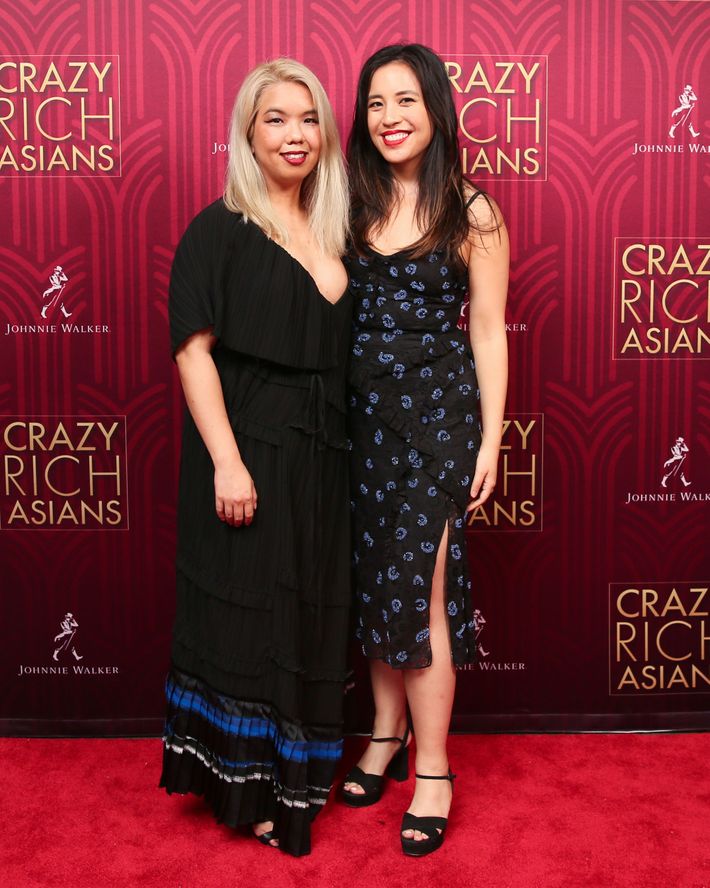 Fei Fei Sun , Chinese supermodel and co-host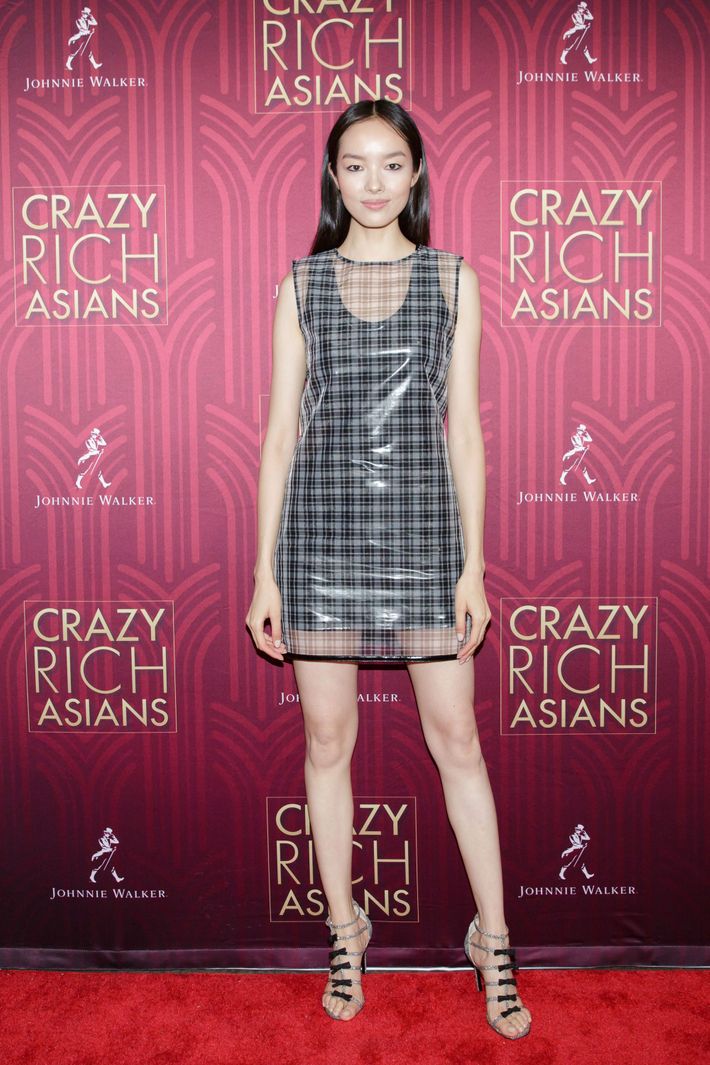 Xiao Wen Ju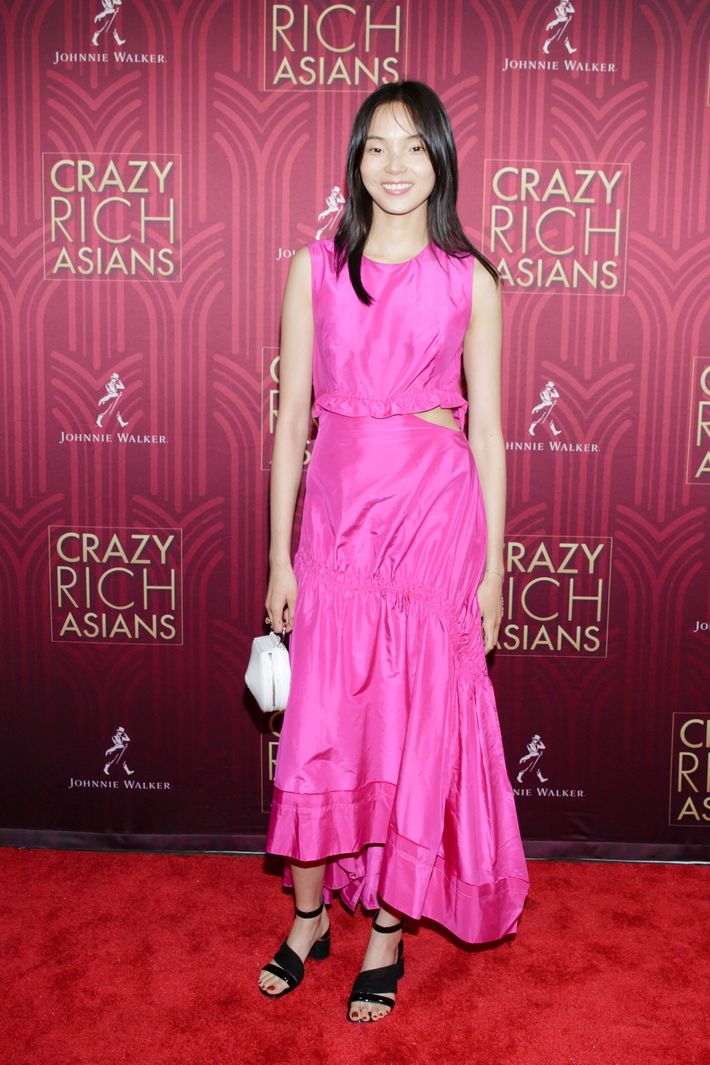 Maggie James and Takeru Kobayashi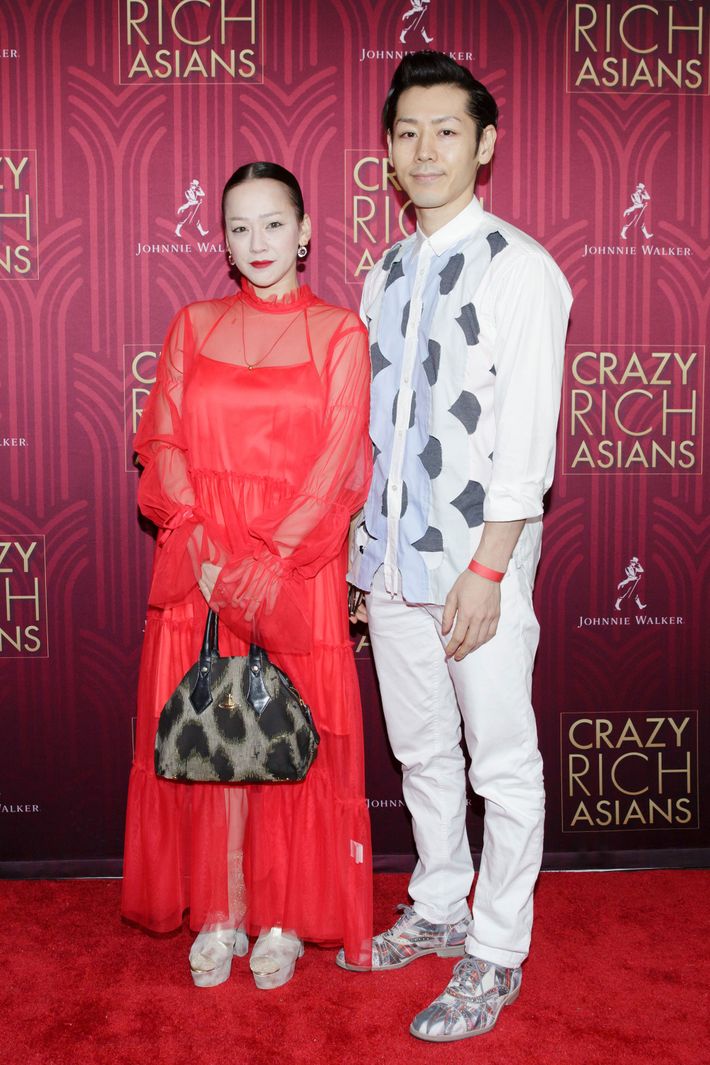 Yin Chen and Xiao Xing Li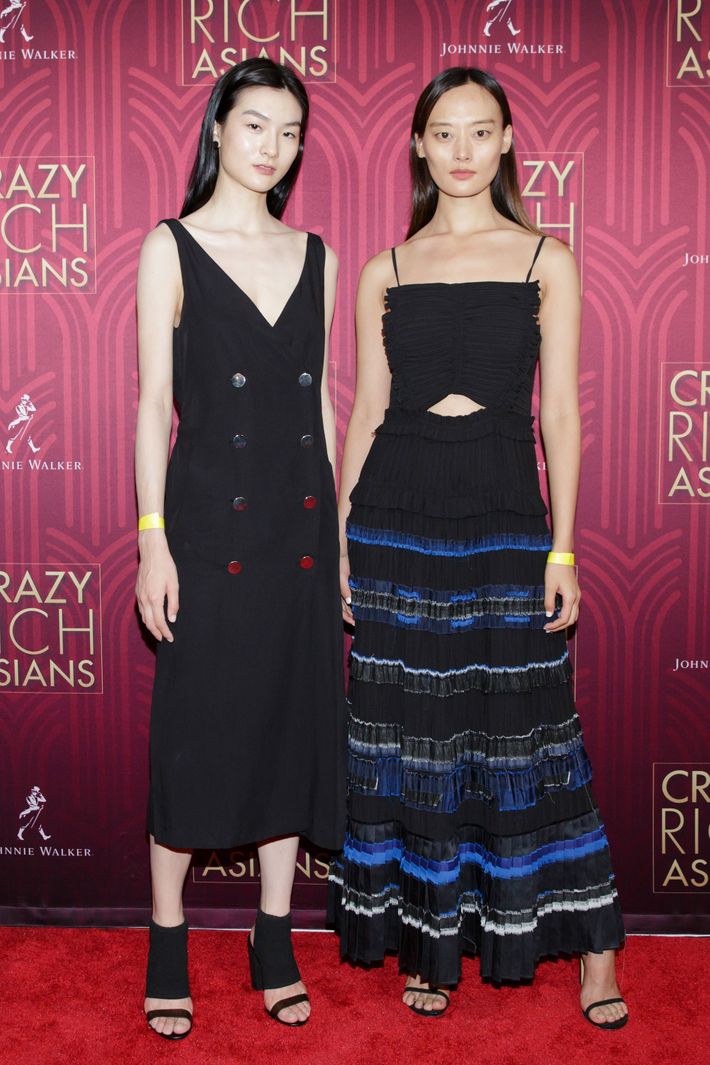 Greta Lee