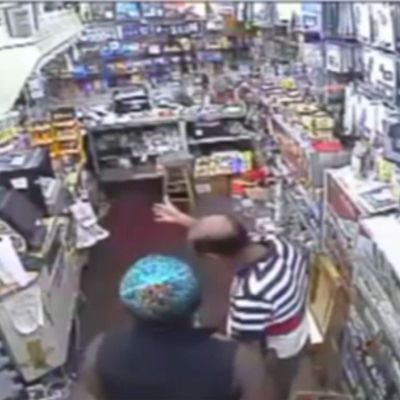 Surveillance footage of the robbery.
The father of two Parkland-shooting survivors was shot and killed in an armed robbery at his own convenience store yesterday. A Miami affiliate of NBC reported the shooting. Ayub Ali, a father of four, was 61. Two of his children survived during the shooting at Marjorie Stoneman Douglas High School earlier this year.
The Parkland shooting catalyzed a massive countrywide reckoning on gun violence, with many of the survivors becoming activists and faces for the gun-control movement. The initial slogan for post-Parkland activism was #NeverAgain.
According to the Broward County Sheriff's Office, the suspect robbed the store's cash register and left, then returned to shoot Ali; he was later transported to a hospital in Fort Lauderdale, where he was pronounced dead.
Ali's store reopened Thursday, and customers have created a makeshift memorial for him. The crime was captured on surveillance video, which shows the suspect wearing a skull cap and black vest. The sheriff's office is asking for anyone with information to contact them for a reward.