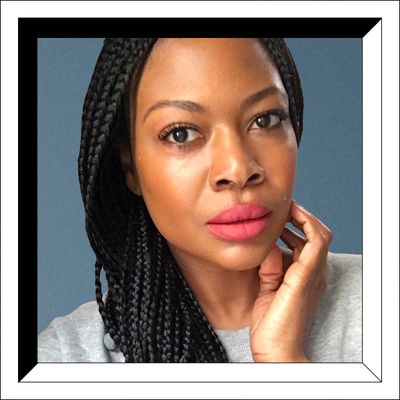 Photo: Courtesy of Felicia Walker Benson
For The Skin We're In, the Cut talked to intriguing people around the country about their approaches to skin care. Beauty expert Felicia Walker Benson's website, ThisThatBeauty, has consistently been named one of the top 50 beauty blogs to follow. She's particularly known in the beauty world for her Instagram stories, which chronicle her extensive skin-care routines. Below, Benson talked to the Cut about investing time and money to get the skin you want, how to treat adult acne, and why she doesn't believe in one miracle product.
On staying in tune with your skin: It's important that people educate themselves on their skin. Just like your gynecologist may say you need to be in tune with how your body is doing, you need to do the same with your skin. I developed adult acne when I was 20 or so, so what I do for my skin really does change all the time.
There's also a lot of education you need to learn about products. Cynthia Erivo came to my office the other day and we talked a lot because she never really understood how to take cues from her skin. We were talking about how to follow where her skin is leading her rather than trying something just because it's great. The Estée Lauder Advanced Night Repair Serum is awesome and I love it. And that's fine, because it's actually a really good product. But do you know when is the best time to use it for your skin, which kind of skin is it ideal for, and how can you use it with other products?
My typical daily routine is that I cleanse, sometimes maybe double cleanse, and then another cleanse. After that I tone my skin, I do an essence, I do a serum, I do a moisturizer, an eye cream, and then a sunscreen. At night time I swap the sunscreen for a night cream.
On listening to her skin: My night toners and cleansers, they really do change on a daily basis depending on what my skin needs. During the week, I also do my fair share of either masking, or some kind of chemical or enzyme exfoliant. If I see a pimple flaring up, I might use an acne one with salicylic acid in it. If my skin is just calm and regular, I might use a chamomile toner.
If my chin is congested, then rather than a gentle cleanser, I'll reach for something with papaya enzyme to break it down. Then I might follow with a detox mask just on my chin — but not my whole face because I don't want my forehead to be dried out.
On getting rid of acne: I stopped breaking out when I learned how to listen and respond to my skin. I also learned to prevent rather than act on things when it's too late. For example, I use a high frequency device two or three times a week just to keep bacteria down. I know I'm acne-prone, so that means I have bacteria growth and overactive sebaceous glands. Using that high frequency wand and waving it around a few patches around my face two or three times a week is going to benefit reducing the bacteria and preventing breakouts. I know my acne hot spots — they're under my chin, and on the side of my face.
On using tools: I also use a lot of other tools. I use a micro-current device for lifting and sculpting of the skin, and I've been using that for maybe eight years. I use face rollers and I have a jade roller.
On a ten-pound massage: I do a lot of facial massaging when I cleanse my skin. I go into the pressure points. [A tip] an esthetician taught me years ago is: ten pounds of pressure in your fingertips is what you want. Basically, she said that's the firmness you should be pushing through your fingers. So I do lots of that as well.
On giving up on "the one": Women have a lot of difficulty finding their perfect sunscreen. But I think their first mistake is that they're looking for the one — and that's the truth with all products. The truth is you may have one for when you're barefaced, one that works better under makeup, or one for when you're going to be outdoors a whole lot. You really have to be open to adjusting. You wouldn't wear the same shoes summer, winter, spring, fall, to church, to the club, or to brunch. It's the same thing with your skin-care products, your skin is changing.
If you buy something through our links, New York may earn an affiliate commission.