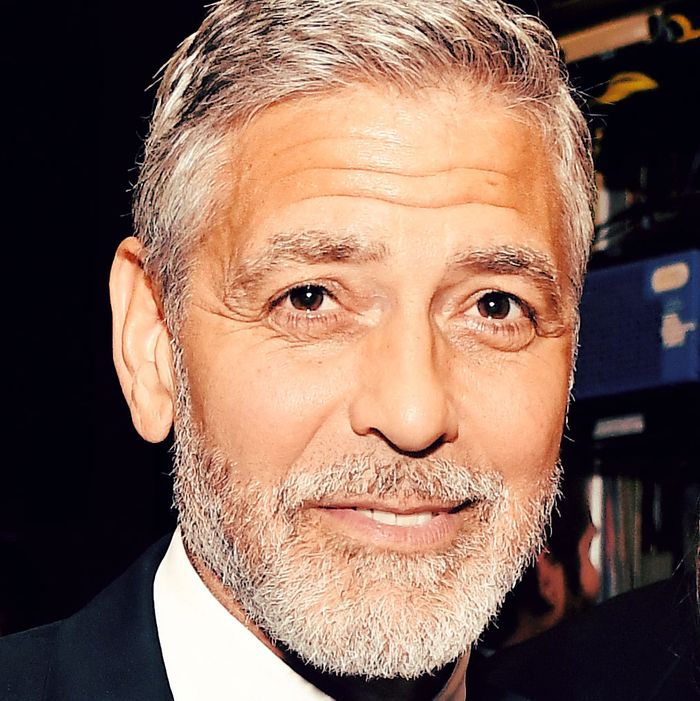 George and Amal Clooney.
Photo: Frazer Harrison/2018 Getty Images
Local news sources report that George Clooney, actor-husband to Amal, was rushed to the hospital following a motorcycle accident in Italy. The actor was riding his scooter on the island of Sardinia, when he was hit by a car and came off his bike.
He was taken to John Paul II hospital, but has since been discharged. Local news sources say the actor had "a slight trauma to the pelvis and bruises to one leg and an arm." According to local publication La Nuova, the driver of the car stayed to help Clooney while they waited for the ambulance — can you imagine realizing that you just hit George Clooney with your car? Amal went to the hospital to see him, and the two left together.
Clooney is in Italy (aside from the fact that he famously has a home in Lake Como) to shoot a Hulu series in Sardinia. He was reportedly heading to the set when he was struck by the car. Luckily, he is safe now and recuperating with Amal and his newborn twins by his side.